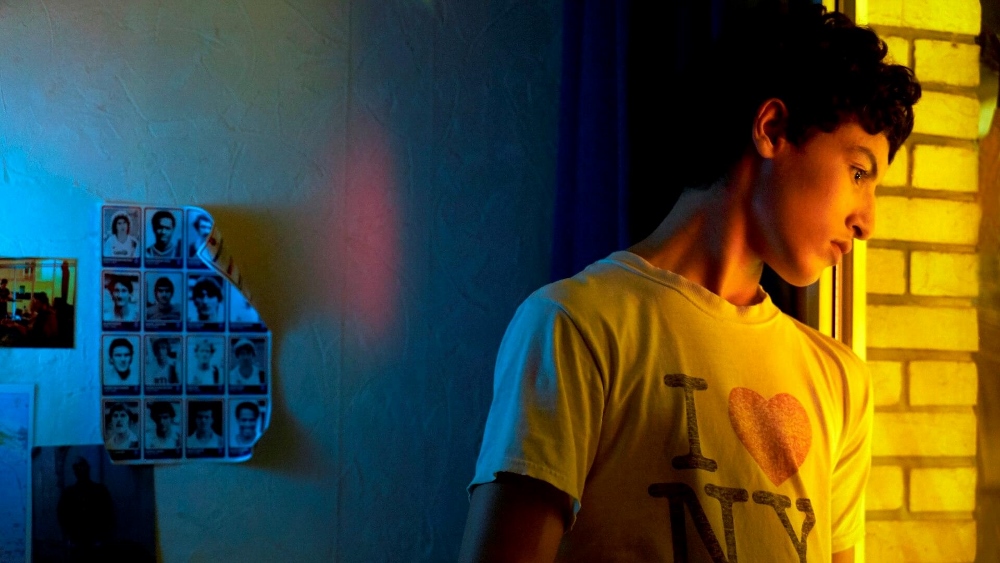 Samir Guesmi's debut feature Ibrahim is a touching and intimate coming-of-age story centered on the difficult choices confronting Ibrahim, and the complex relationship he has with his father. The young actor Abdel Bendaher imbues the quiet Ibrahim with an intensity that reveals the storm of emotions swirling beneath the surface.
A student in a technical track with no particular aim in mind, Ibrahim lives with his father Ahmed (Samir Guesmi), who runs a fish stand outside the Royal Opera restaurant. Ahmed hopes to get ahead by becoming a waiter someday, and with that goal in mind has taken some steps to self-improvement. Ibrahim is quiet at school, hanging back and letting his charismatic friend Achille (Rabah Naït Oufella) take center stage socially. At home, he's a devoted son, preparing dinner for his hard-working father, and helping in other ways as well. Ibrahim dreams impossible dreams, yet seems to drift silently through his days. He continues to go to soccer practice even though his coach never considers him good enough to let him play. It's as if Ibrahim can't imagine the circumstances of his life ever getting any better, and can't imagine that he deserves something better.
Goaded by the super-confident Achille, Ibrahim makes a bad choice that goes horribly wrong and lands him in trouble. Even worse than his father's anger, are Ibrahim's feelings of guilt and knowledge that his actions have made Ahmed's circumstances that much harder. Growing desperate, Ibrahim tries to fix the situation.
Ibrahim and his father are caught in a destructive pattern, the distance and misunderstanding growing between them. Guesmi and Bendaher depict the difficulties of the father-son relationship with moving eloquence. As the silence looms between them, their inner hopes and fears are reflected in their actions and in their eyes.
Admirers of Sólveig Anspach's Montreuil trilogy, in which Guesmi starred as the lovelorn crane operator Samir, will be pleased to see a brief cameo appearance by Florence Loiret-Caille. Making a strong impact in a supporting role is Luàna Barjami as Louisa, a classmate of Ibrahim's. Barjami, whose portrayal of Sophie the maid in Céline Sciamma's Portrait of a Lady on Fire was memorable, possesses a luminous quality that imbues her gaze with meaning and depth. Louisa's smile is radiant and full of promise, her strength of character shines like a beacon, showing the way to an alternative path, as she tells Ibrahim: "I'm not scared of being scared."
Ibrahim
France 2020 | 79 minutes | French | Hebrew, English subtitles
Directed by Samir Guesmi; Screenplay: Samir Guesmi, Camille Lugan; Cinematography: Céline Bozon; Editing: Pauline Dairou; Music: Raphaël Eligoulachvili; Cast: Abdel Bendaher, Samir Guesmi, Rabah Naït Oufella
Ibrahim will be shown at the Jerusalem Film Festival on Sunday August 30th at 11:00 in Cinema 1 at the Jerusalem Cinematheque. Tickets may be ordered from the Jerusalem Film Festival: https://jff.org.il/en