Songs of the Ushpizin, a four-day celebration of poetry and music, will take place at the Jerusalem Confederation House from September 22 – 26, 2021, during the Sukkot holiday. Now in its third edition, the festival, in collaboration with the Jerusalem Municipality, will inaugurate the Haim Gouri Culture Center. Confederation House Director Effie Benaya delivered a statement: "Haim Gouri, one of the greatest poets of Modern Hebrew Poetry, was a pillar of Israeli culture and society. The festival is dedicated to his memory, and will take place in his spirit of pluralism and love of humanity. This is the first swallow ushering in a series of poetry, literature and music events, that will take place in the new center and will commemorate the legacy of Haim Gouri."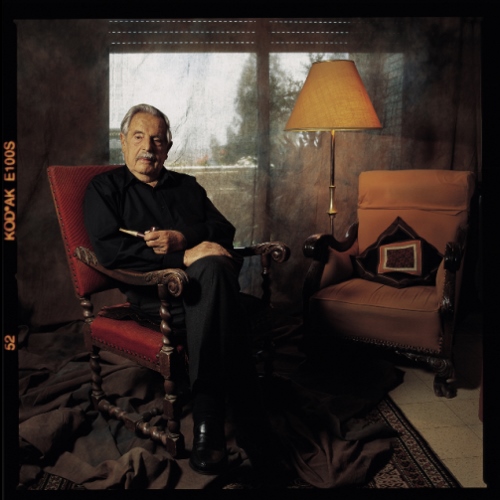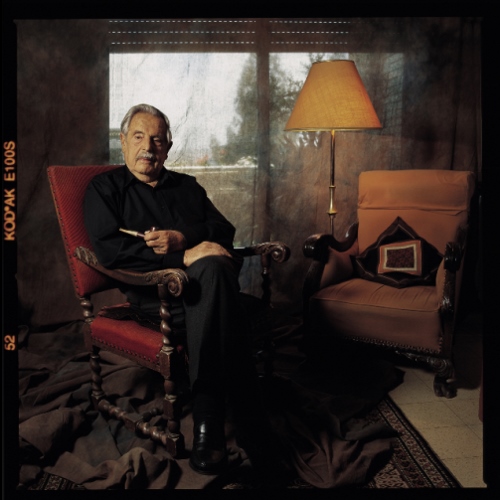 The holiday custom is to welcome ushpizin (an Aramaic word meaning guests) from all communities and cultures are into the Sukkah. In the spirit of this tradition the Songs of the Ushpizin Festival will host world poetry along with Hebrew poetry. This year the festival will expand its activities with Café Reading – presenting poetry readings in the new Confederation House restaurant. Benjamin Shvili is the Ushpizin Festival Artistic Director. Admission to all events will be according to Tav Yarok guidelines.
Festival Highlights include:
Wednesday, September 22nd
A tribute to Friedrich Nietzsche's Thus Spake Zarathustra, with Merhav Yeshurun and Dana Lubinsky, moderated by Jeremy Fogel. Music – Wisam Gibran on oud. 14:00.
Café Reading: Prof. Ariel Hirshfeld reads the poetry of Solomon Ibn Gabirol. 15:30.
The poetry of Nâzım Hikmet – with Ofra Banjo and Almog Behar, moderated by Benny Ziffer. Music – Avidin Ensemble. 17:00
Café Reading: Agi Mishol reads the poetry of Louise Gluck. 19:00
Tribute to Haim Gouri – readings from the poetry of Haim Gouri with Prof. Ariel Hirshfeld, Agi Mishol, Miron C. Izakson, Yael Gouri, moderated by Yonatan Berg. Music – Uri Lashman (keyboards), May Lashman (vocals). 20:30
Thursday, September 23rd
Chinese and Japanese Poetry – with Yuval Ido Tal and Chen Dekel, moderated by Benjamin Shvili. Music – Itamar Fogel. 14:00
Café Reading – Zeli Gurevich reads Ecclesiastes, as is the Sukkot tradition. 15:30
The poetry of Rumi – with Tamir Grinberg and Benjamin Shvili, moderated by Almog Behar. Music – Amir Shehasar (ney) and Yonatan Refua (oud). 17:00
Café Reading – Roni Somek reads Allen Ginsburg's Kaddish, with singer-songwriter Hadara Levin Areddy reading selections in English, and providing musical accompaniment. 19:00
Tribute to the poet Israel Pincas, Israel Prize recipient, with Michal Govrin, David Weinfeld, Natan Wasserman, Benjamin Shvili, and moderated by Ester Ettinger. Reading – Zvi Salton. 20:30
Friday, September 24th
Commemorating and celebrating Rabbi Nachman of Breslov, with Rabbi Oury Cherki, Zvi Merk, Haviva Pedia, and moderated by Benjamin Shvili. Music – Daniel Zamir (saxophone, vocals), Nitzan Bar (guitar), Daniel Dor (drums). 12:00
Sunday, September 26th
Tribute to the poet Else Lasker–Schüler with Leora Bing Heideker, Natan Wasserman, and moderated by Liat Kaplan. Music – Maureen Nehedar (original compositions, vocals), Assaf Meidan (keyboards). 15:00
Tribute to the Greek poet Constantine Cavafy with Rafi Weichert, Israela Azoulay, and moderated by Benny Ziffer. Music – Natalie Orion (vocals), Bar Halevy (guitar). 17:00
Café Reading – David Weinfeld reads the poetry of Czesław Miłosz and Adam Zagajewski. Music – Ronen Shapira with selections from Chopin. 19:00
Tribute to Leonard Cohen with Michal Gםvrin, Ruth Kara-Ivanov, Eran Tzelgov, and moderated by Yonatan Berg. Music – members of the Broken Hallelujah ensemble dedicated to the work of Leonard Cohen – Avraham Cohen (vocals, story, guitar, harmonica), Yankale Segal (musical production, bass, acoustic guitar, vocals), Yogev Levy (ney, keboards, guitar, vocals). 20:30
Songs of the Ushpizin takes place with the support of the Ministry of Culture and Sport Culture Authority and the Jerusalem Municipality Culture Department. Tickets may be ordered from Bimot: http://tickets.bimot.co.il Admission to Café Reading events is based on space available, and requires advance registration, call: *6226
For additional information contact Confederation House: 02-5399360 ext. 5.
Links: website http://www.confederationhouse.org/en/
Facebook https://www.facebook.com/conhouseisrael/