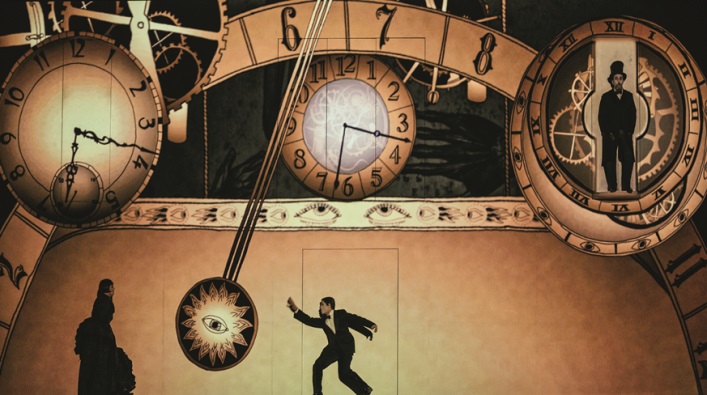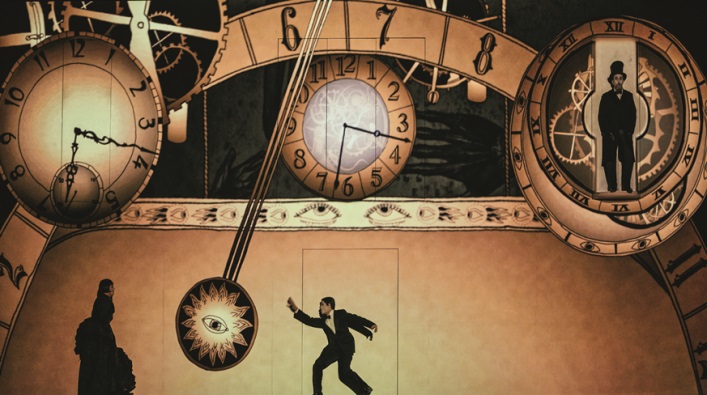 The opening of the Israeli Opera's new season promises to be magical, with the innovative production of Wolfgang Amadeus Mozart's The Magic Flute, directed by Suzanne Andrade and Barrie Kosky, opening on November 4, 2021. This is The Magic Flute like you have never seen it before! In tune with the playful tone of the opera, Andrade and Kosky's production merges animated film with live performance, to create a striking visual effect. Although the combination of animation and live action is familiar from cinema, in films such as Who Framed Roger Rabbit, it is an entirely different experience to do so in a stage performance.
A look at this reel from Andrade and Kosky's The Magic Flute conveys far more than words can ever do:

Zach Granit, Israeli Opera General Director, shared some backstage secrets with the press on a tour that took place this past July, explaining that the film will be projected on a gigantic screen [that] has many secret openings and characters can come in, each time popping up in a different, unexpected place."  This presents quite a challenge for the singers, who will be situated in mid-air (they are secured) at a great height, and must feel comfortable enough to perform. The vast stage of the Israeli Opera offers ample room to set up on the side stage to practice this feat, so that by the time November 4th comes around the singers will be accustomed to singing while aloft.
"To be an opera singer today is completely different from the way it was in the past," Granit added, referring to the stereotype of a singer standing immobile on the stage, often while wearing a heavy costume, " the whole idea of a singer who moves was considered impossible, for how can they manage their vocal cords if they need to run and jump and hang in mid-air? Today, these are skills that every opera singer must have."
In developing this production, Kosky collaborated with the 1927 company which merges animation with live stage performance. Their concept takes the viewers to the early days of cinema, with a look that is an homage to the era of silent films. The opera will be performed in German, with surtitles in English and Hebrew.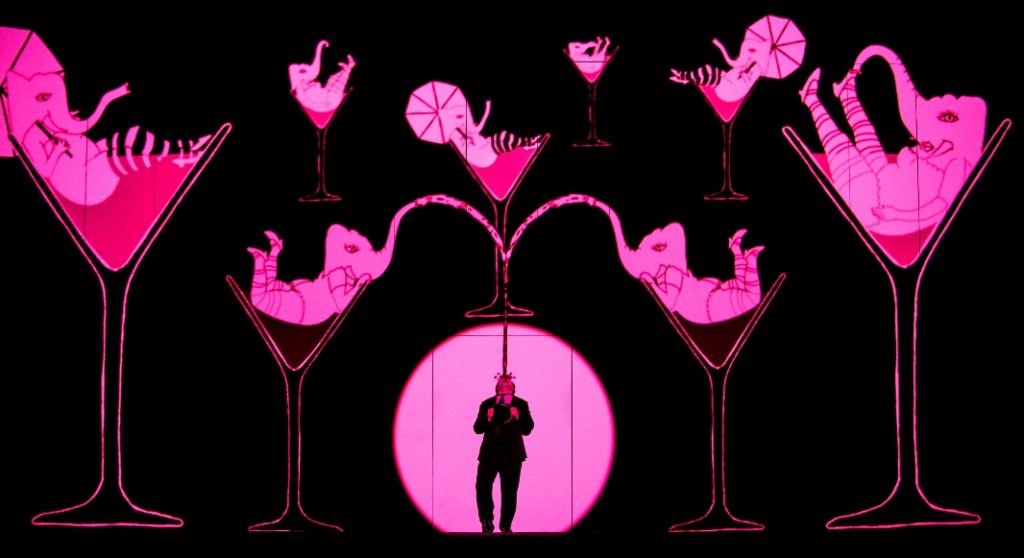 The Magic Flute will be performed from November 4 – 15, 2021, conducted by Nimrod David Pfeffer. The Magic Flute will feature Alla Vasilevitsky and Yael Levita alternating as Pamina; Theo Hoffman and Oded Reich alternating as Papgeno; Eleonora Belloci as Queen of the Night; and Alasdair Kent and Aaron Blake alternating as Tamino.
Tickets may be purchased online from the Israeli Opera website: https://www.israel-opera.co.il/eng