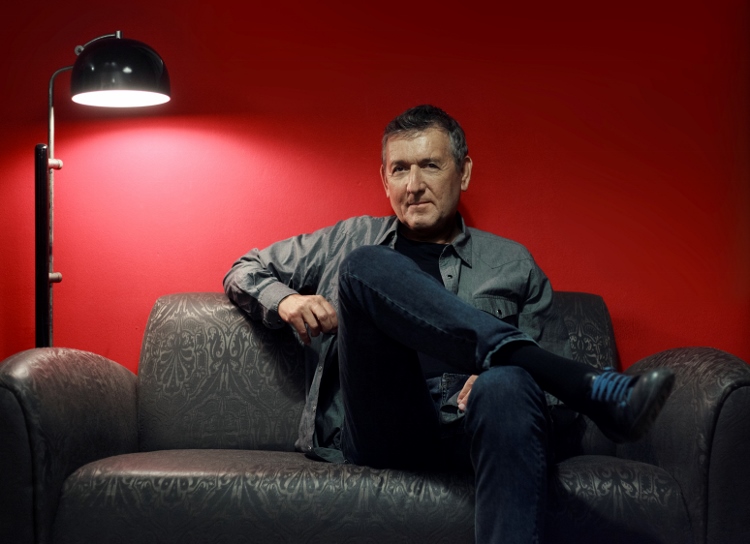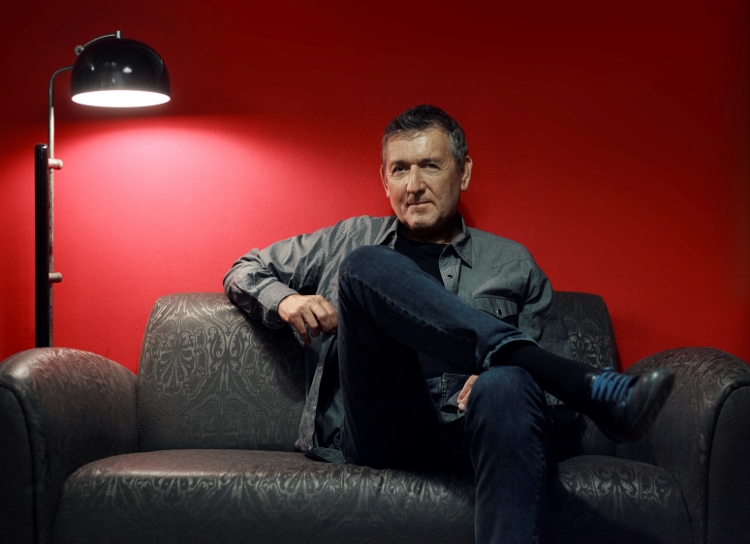 The 22nd Oud Festival, a Confederation House Jerusalem production, will take place from November 18 – 27, 2021. Festival Artistic Director and Confederation House Director Effie Benaya noted that this year the festival will place an emphasis on path-breaking creative women, with performances and original festival productions by leading artists such as Haviva Pedaya, Ruchama Carmel, Victoria Hanna, Nataly Oryon, Sophie Tsedaka, Hadar Maoz, Mor Karbasi, Maureen Nehedar, Luna Abu Nassar, Neta Elkayam, Yasmin Levy, Dikla, Leah Avraham and Ester Rada. Opening the festival will be a new work by Yoni Rechter: Musical Pictures from Pirkei Avot.
Festival Highlights:*
Musical Pictures from Pirkei Avot
Yoni Rechter, one of Israel's outstanding composers, in this special one-time opening performance for the Oud Festival. Over the years the Oud Festival has invited outstanding musicians who have composed music to ancient Hebrew texts, giving them new interpretations. Rechter continues this tradition in an original performance of music written for texts from Pirkei Avot. Rechter created a libretto incorporating segments of the ancient text, some with clear contexts and some random. The work includes numerous influences ranging from baroque to rock-jazz, with segments of free improvisation. Two of Israel's favorite musicians, Eviatar Banai and Ester Rada and the Israeli Vocal Ensemble participate in the performance. Together they offer a musical journey that moves from image to image, with rapidly changing colors and moods.
Eviatar Banai, vocals; Ester Rada, vocals; Yoni Rechter, piano, vocals; the Israeli Vocal Ensemble under the direction of Yuval Benozer; Guy Levi, bass; Shahar Elnatan, guitars; Daniel David, drums; Yehonatan Cohen, wind instruments; Ido Sleznik, keyboard
The Golem
"The Golem" is a powerful and painful work by the poet Haviva Pedaya, created in the wake of the Covid crisis and climate catastrophes. The central motif of this poetic work is the myth of the Garden of Eden. We break the covenant of the first man and instead of caring for the Garden of Eden of this world, we destroy the rain forests, bring animals to extinction, destroy the oceans and damage the atmosphere. The exile from the Garden of Eden is, in fact, the Anthropocene—the past 200 years during which mankind has left an indelible mark polluting and destroying the universe.
"The Golem" is a kind of rhapsody or techno, rock, pop and poetic soul opera that gathers all of the sparks and fragments of the world's destruction in a call for correction. The work speaks in a variety of tongues, musical and verbal, and includes song, spoken word, rhythm and prayer and seeks to activate and awaken. Haviva Pedaya once again collaborates in this performance with electronic music creators Ruhama Carmel and Pika Magrik.
Haviva Pedaya, words, artistic and musical direction; Ruhama Carmel, composition, electronics, instrumentals, arrangements, musical management; Pika Magrik, composition, electronics, instrumentals, arrangement, musical management; Victoria Hanna, vocal art, vocals (in Hebrew and Farsi); Amir Shahsar, vocals, nai; Roni Avrin, percussion; Eyal Said Mani, tar, vocals; Meital Beracha, keyboard, vocals; Alex Maharik, cello, bass, vocals; Sharon Kaspar, rapp; Alexander Yuniberg, vocals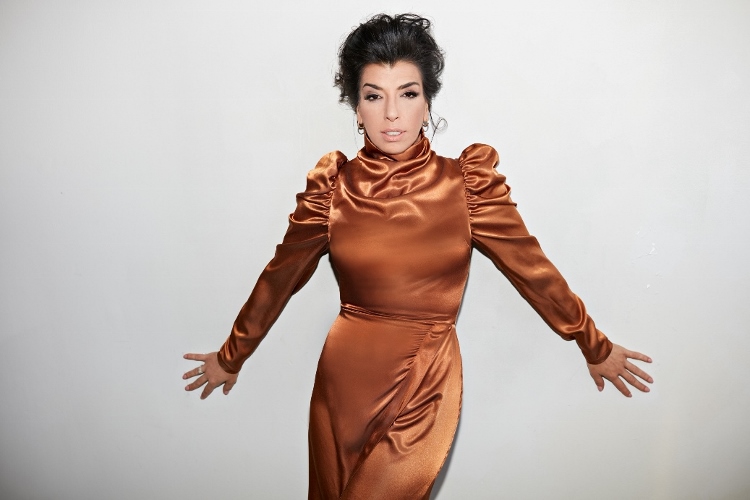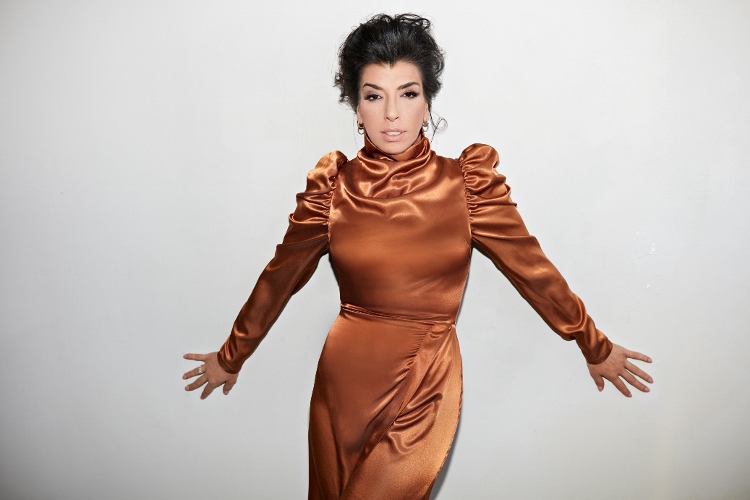 Yasmin Levy and Dikla – Special Joint Festival Performance
A one-time joint performance for the Oud Festival by two great and popular vocal artists—Yasmin Levy and Dikla. Levy and Dikla will perform their songs, together and separately, and promise an evening filled with drama, romance, desire and old and new songs that will receive special new arrangements for the Festival. Levy's repertoire classical Spanish with western and include Ladino classics, Argentinean tango, flamenco and Latino songs: Espera un poco, Una noche mas, Adio kerida, Natalie, Besame mucho. Dikla, occasionally described as a combination of Um Kalthoum and Madonna, throws herself into her audience's arms without hesitation during her performances. She will perform her hits Ve-im predah, Sheva` ba-`erev, Shevu`ayim, Rak tagid, Bediduti ha-nehederet and many others specially arranged for this new joint performance.
Yasmin Levy, vocals; Dikla, vocals; Yechiel Hasson, Spanish guitar; Nadav Biton, musical management, piano, keyboard; Amir Shahsar, wind instruments; Yishai Amir, percussion; Matan Efrat, drums; Hadar Green, bass; Dudi Bell, sound; Adama Music in cooperation with Helicon, production; Yishai Amir, producer
The Three Greats – Muhammad Abd al-Wahhab, Farid al-Atrash, and Abdel Halim Hafez: Professor Tayseer Elias
An evening in tribute to three great 20th-century musicians and vocalists of the Arab world: Abd al-Wahhab, Farid al-Atrash and Abdel Halim Hafez, who molded Arab art music and left their mark upon it, each in his own unique fashion. All three became living legends and received adulation and admiration throughout the Arab world and internationally.
The concert is devoted to their finest canonic works, including performance of a broad range of vocal works in variety of musical styles, inalienable assets of Arab classical music in the 20th century. All these will be performed with the addition of improvised segments that enrich the emotional depth of the works and bring a sweeping sensation of joy, known as "tarab."
Prof. Tayseer Elias, oud, violin, musical management; Ziv Yehezkel, vocals; Mamun Zayud, vocals; Firas Isami, violin; Elias Elias, violin; Ribal Surour, violin; Issa Awad, qanun; Jamil Bishtawi, nai; Michel Matar, darbuka; Aziz Nadaf, riq; The al–Karawan Choir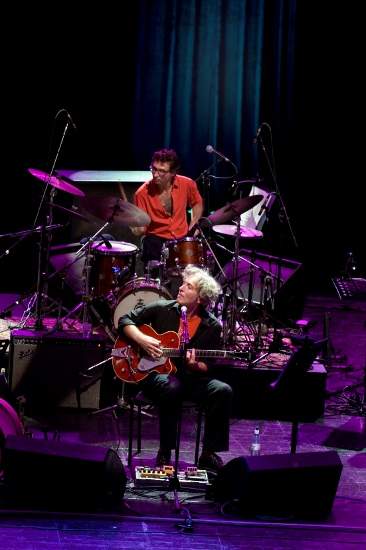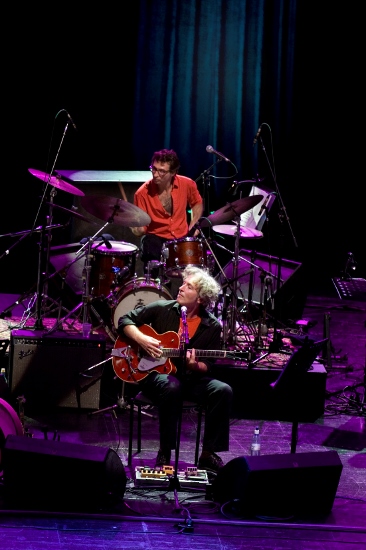 Berry Sakharaof, Rea Mochiach, and the Adumei Hasfatot Ensemble in Poems by Ibn Gabirol
The Oud Festival again presents one of the most marvelous performances to date, presented in the 2007 Festival: Adumei Hasfatot, the ensemble of percussionist-composer Rea Mochiach and vocal artist and guitarist Berry Sakharof. They will present poems by one of the greatest poets of Spain, Solomon Ibn Gabirol, who lived and was active in Andalucia. The performance has been presented several times since its premier at the Oud Festival and is preserved in a deluxe album with the same name that has won the appreciation of the public and critical praise.
Mochiach and Sakharof composed the original music, which is attentive to the rare and unique encounter that occurred I Spain between high Jewish culture and high Arab culture and the renewal of Christianity. Sounds of the past and present have been connected to a single musical whole, bearing the taste and smell of the celebrations of poetry, philosophy and lust in Muslim Spain. Now Mochiach and Sakharof return and update this time travel that connects the world of the great poets of Spain with our world.
Berry Sakharof, guitar, vocals; Rea Mochiach, drums; Adi Rennert, keyboard, trumpet; Itamar Doari, percussion; Oded Goldschmidt, bass; Yaniv Rabba, oud; Shai Tsabari, vocals; Eyal Talmudi, saxophone; Asaf Roth, marimba, percussion; Udi Ben Canaan, saz
And so much more… I also recommend performances by Luna Abu Nassar, who will be performing with her trio and hosting Oud player George Kandalaft; and Neta Elkayam, who will be celebrating the musical traditions of Jewish singers from Algiers – Line Monty, Alice Fitoussi, Reinette l'Oranaise, and Simone Tamar.
Tickets may be ordered from Bimot: http://tickets.bimot.co.il or call *6226; https://www.zappa-club.co.il/ or call *9080.
For additional information contact the Confederation House Jerusalem: http://www.confederationhouse.org/en/ or call: 02-5399360 ext. 5
Admission to performance will be according to Tav Yarok guidelines.
*information about performances and texts below were provided by the festival