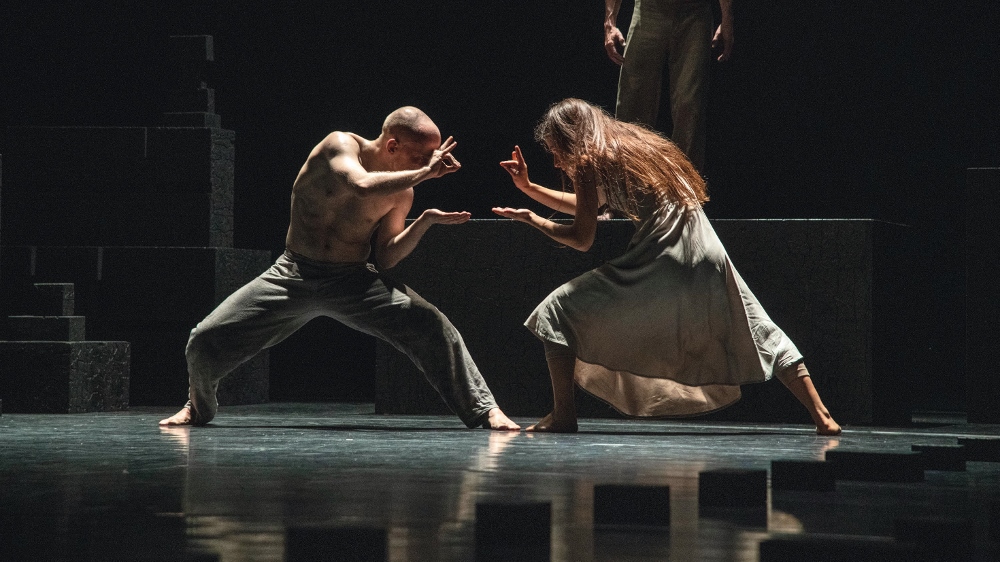 Outwitting the Devil, dancer-choreographer Akram Khan's latest creation, will come to the Israeli Opera for three performances only: December 10 – 12, 2021, presented jointly by the Israeli Opera, Bimot Global and Uri Ofer. Akram Khan's dance company has performed in Israel several times in the past, most recently with iTMOi – In The Mind of Igor, a tribute inspired by the composer Igor Stravinsky and his seminal Rite of Spring.
In this new work, Khan draws inspiration from one of the oldest surviving works of literature, the Epic of Gilgamesh.  King Gilgamesh is punished by the gods for cutting down the trees of the legendary cedar forest and killing its guardian Humbaba. The gods take the life of his beloved friend Enkidu, a wild man whom Gilgamesh had tamed. In his grief for Enkidu, Gilgamesh becomes aware of his own mortality, and seeks to evade death, but to no avail. The Akram Khan Company website describes Outwitting the Devil as "a concentrated epic about ritual and remembering. In a landscape of broken tablets and fallen idols, its six characters trade their remaining wealth and stories, seeking to make whole the fragments of ancient knowledge lost and forgotten over time."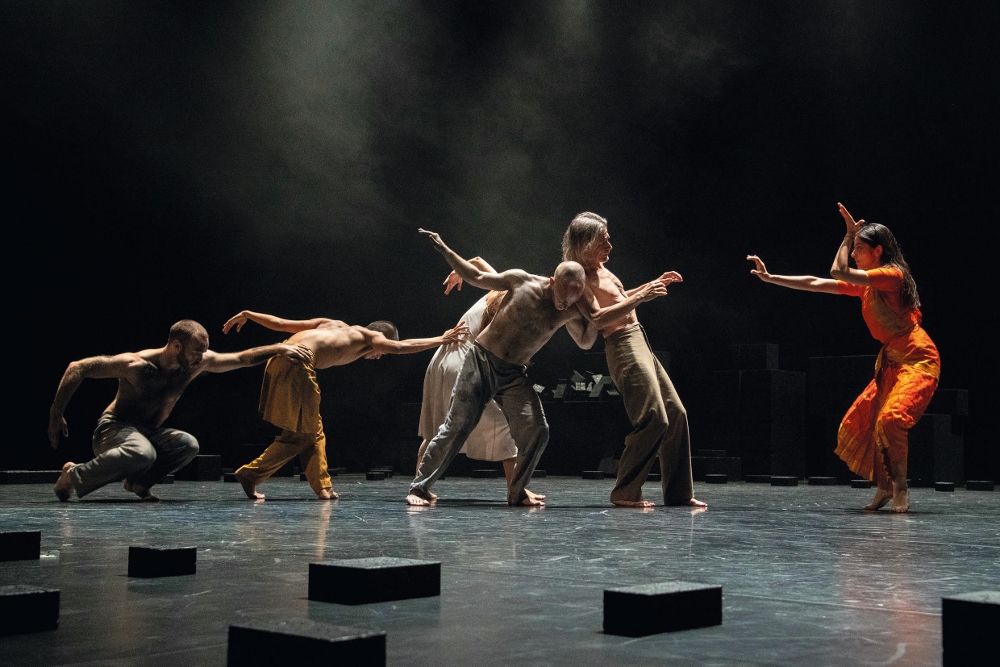 Although in the past Khan has performed in his dance works, with several distinctive solo pieces, he has created Outwitting the Devil for a diverse cast of six dancers, stating "I have awakened to a new way of dancing. And that is to dance my ideas through the bodies of others, including older dancers, who carry their histories and complex emotional experiences within them. But what remains unchanged is my passion for exploring old and new myths in the context of our times." 
Akram Khan was born in London, in 1974, to a family from Bangladesh. He began studying dance at age 7, training in the Indian classical dance form Kathak. His cultural roots have informed his approach to dance, creating an artistic language that merges tradition with contemporary dance. Following a conversation with former dancer and arts manager Farooq Chaudry, the Akram Khan Company was founded in 2000. A recipient of many international awards, Khan has collaborated with leading artists in several fields, including Anish Kapoor, Kylie Minogue and Juliette Binoche. In 2012, the Akram Khan Company created a part of the London Olympic Games Opening Ceremony, and Khan received the Olivier Award for Best New Dance Production (for DESH) in that same year. In 2020, the Netflix documentary series MOVE, which profiled several choreographers representing different dance cultures, devoted an episode to Akram Khan.
Performances of Outwitting the Devil will take place at the Israeli Opera on Friday, December 10th at 13:00, Saturday, December 11th at 20:00, and Sunday, December 12th at 20:00. Ticket prices range from 150 – 350 NIS, and may be ordered online from the Israeli Opera website: https://www.israel-opera.co.il/eng/
Outwitting the Devil is produced in Israel by Bimot Global in cooperation with Uri Ofer.