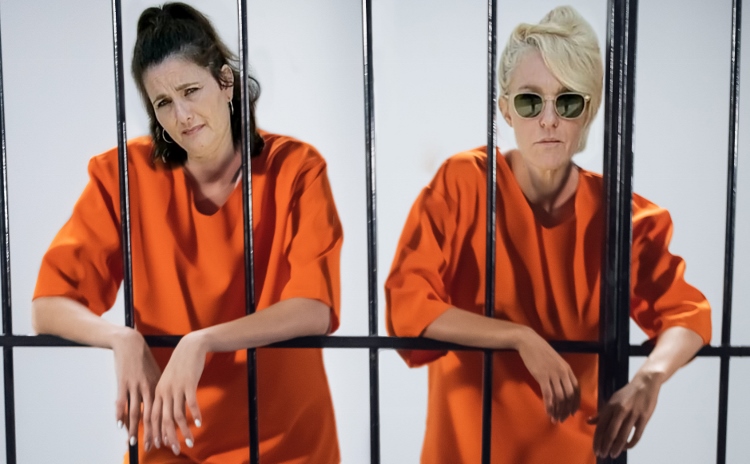 The Cameri Theatre presented its plans for the upcoming 2021 – 2022 season. The repertoire includes new works by Israeli playwrights as well as contemporary international plays and classics.  The first offering of the season will be Hanan Snir's play "Kayamim Ahadim", inspired by Meir Shalev's novel of the same name (the novel has been translated by Barbara Harshav as Four Meals). Directed by Snir, the play takes place in a small village in Emek Izrael over the course of several decades. Its events are told from the perspective of Zayde, whose mother Judith died when he was young. Ola Shur Selektar, who portrays Judith in the play, indicated that it will be a lively production, saying that the village itself is part of the play, "The actors portray everything in the play – people, animals…everything but the weather."
Putting a new spin on a classic work will be a production of Peter Pan, directed by Gilad Kimchi. Giving the gathered audience a glimpse of things to come, Captain Hook and Peter Pan put on a sizzling display of stage combat this morning – on roller skates! Shirili Deshe and Roy Segev have written a new adaptation of James Matthew Barrie's play, and according to Maya Landsmann (who will play Wendy) audiences will encounter a Wendy who is more central to the action, a less nurturing, more courageous Wendy. Peter Pan is a co-production with the Orna Porat Theatre.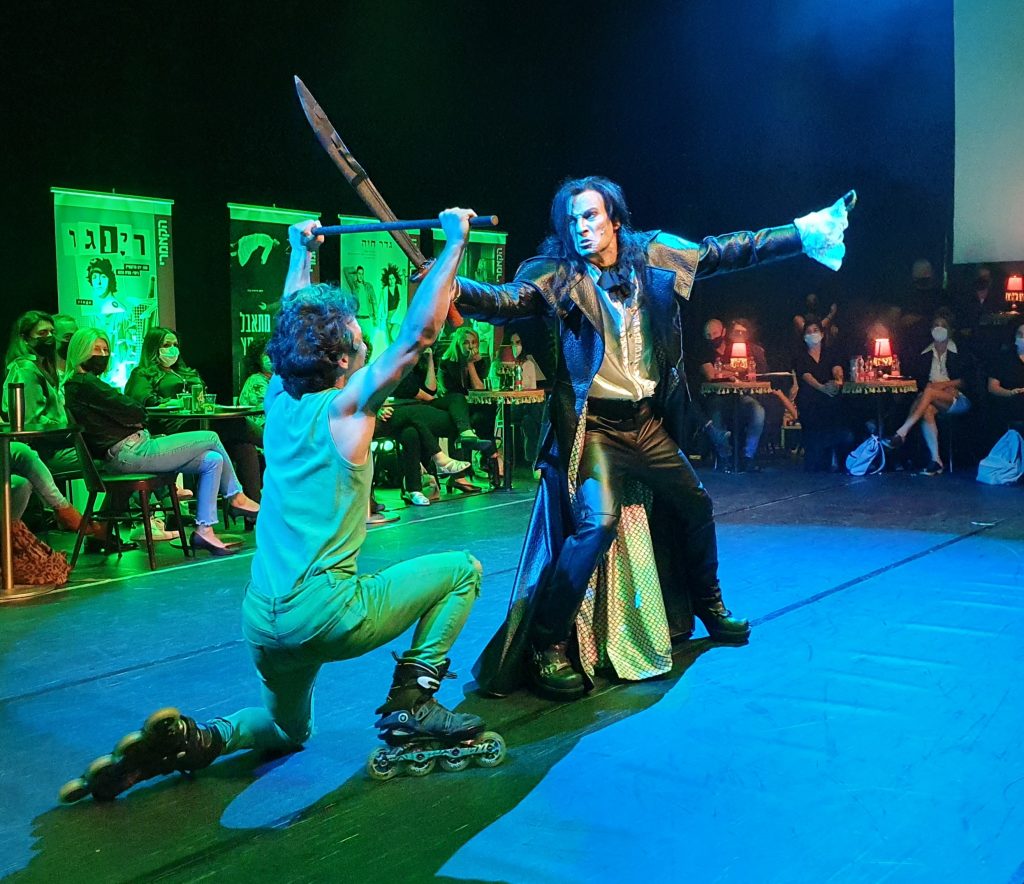 Taking on the critical issue of racism is Layla Lavan, an adaptation of Christopher Demos-Brown's play American Son, directed by Tamar Kenan. In the Cameri version, translated and adapted by Gur Koren and Irad Rubinstein, Elisheva, who is portrayed by Ruth Asarsay, arrives at a police station at 3am concerned about her 18-year-old son, who she has not seen or managed to contact since 8pm. Because she is Ethiopian, the police make assumptions about her son, and why he might be missing. At some point Elisheva's husband arrives at the station, and then everything changes, because her husband is white. The play explores issues of race and bias, in its overt forms, and also the more nuanced racism that can hide even within the most open mind.
Totally new is the musical coming-of-age comedy "Kafot" by Gitit Fisher and Shir Reuven. Lilach and Gal are best friends, and as the writers explained, the musical opens with a catastrophe for Lilach: she falls in love with Gal. She feels that it's a hopeless love, but comes up with a crazy plan to try to make something happen with Gal. She talks her into joining the class trip to Poland. In recent years, these school trips have gained notoriety because for many 16-year-olds the trips are less about history, and more about going wild far away from home. Anything can happen on these trips, and that is what Lilach is hoping for.
Cameri actors Maya Dagan and Irit Kaplan will star in a musical written and composed by Yami Wisler and directed by Noa Raban. "Hava ve Ani" is inspired by true events, the shocking murder of an American tourist, Mala Malavsky, by Hava Yaari and Aviva Granot in 1985. Taking a new look at the events, Raban presented their interpretation of Yaari and Granot as women who were depressed, and felt that they had not achieved their potential. When they met, their friendship gave them courage and power, but eventually, the way in which they used that power led to their downfall.
The Cameri Theatre's New Generation Ensemble has already made a name for themselves with the hit play Ringo (read the Midnight East review here), and they're working on something new. "Shalom Lach Eretz" is a comedy written and directed by Moriah Zarhia, that touches on a timely topic: young Israelis who have chosen to leave the country and live abroad. The play is composed of four short stories, each about a young person trying to build a new life, that will take audiences to Berlin, Paris, Dubai and Atlanta.
And there's so much more: Amos Tamam as Oedipus, directed by Irad Rubinstain; a new adaptation of Chekhov's Uncle Vanya by Itai Tiran; Death of a Salesman starring Rami Baruch and directed by Yair Sherman; and Angels in America directed by Gilad Kimchi.
Cameri Theatre website: https://www.cameri.co.il/eng