A new theatre will open in Petach Tikva – Hadofen Theatre, under the artistic direction of Erez Hasson. The theatre will host plays and performing arts works that represent independent, innovative, creativity, and looking towards the future, envisions creating original works at Hadofen. The theatre's launch promises to be celebratory, with the Petach Tikva Fringe Festival, taking place from November 7 – 11, 2021, five days of theatre, music, and multi-disciplinary productions.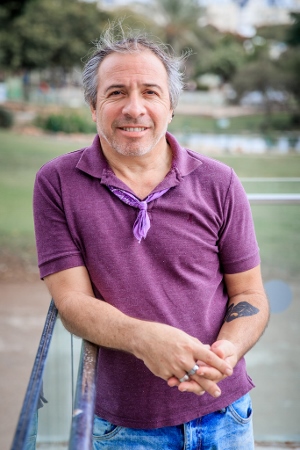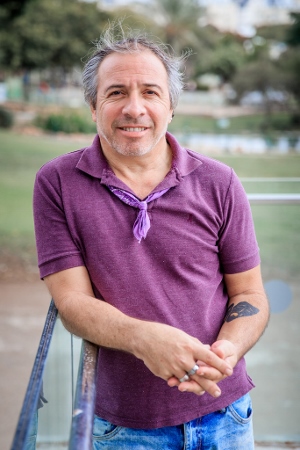 The festival program includes five new original productions (most were created by women), as well as a site-specific dance performance and a contemporary adaptation of a play from Poland. One distinctive aspect of the festival is that other than the Polish play, all the works were created by current or former residents of Petach Tikva. Performances will take place in the new theatre, and the Petach Tikva Museum of Art.
Hadofen Theatre will hold performances in the Auditorium of the Petach Tikva Museum Complex. The decision to establish a fringe theatre in Petach Tikva is another step on the way to revitalize cultural life in the city, initiated by Petach Tikva Mayor Rami Greenberg. Hadofen Theatre's Artistic Director Erez Hasson is an esteemed theatre director who was for many years the artistic director of Nahmani Theatre and the Itim Ensemble founded by Israel Prize recipient Rina Yerushalmi. Hasson delivered a statement to the press, saying: "In these times when television is sacred, and life is experienced through TikTok, the establishment of a new fringe theatre in Petach Tikva – where I was born – is not to be taken for granted. And there is nothing more exciting than to open the theatre with a festival of new works, most of which have been created by independent artists who also grew up here in the city. I invite everyone to be a part of the fringe revolution here in Petach Tikva."
The fringe festival program includes:
A one-person show about Marilyn Monroe, her life and transformation into a legendary sex symbol. Written, composed, and performed by Bruria G. Raz, with musical arrangements and piano by Moshe Levy.
An audio-guided tour of the museum complex created by performance artist Alit Kreiz whose recorded voice leads the participant through a journey that is at once external – experiencing the space in a different way – and also intimate and personal. I've attended a similar event by Kreiz – read all about it here.
A musical performance that merges different cultural influences – India, Africa, the Middle East and America with both covers and original compositions. Starring – the banjo! With guitar, mandolin, violin and percussion. Performers are: Hagai Raz, Yarin Swid, Ori Nave, Raz Krugman.
A musical-theatrical performance inspired by the life and work of the poet Leah Goldberg with texts from Goldberg's journals, letters, and writings. Edited and performed by Yael Messner, with compositions by Yuval Messner z"l, Nadav Lev, and Haim Barkan.
Tickets for performances are 30 NIS, and include museum entrance during the hours of the festival. Additional information and tickets are available from the Petach Tikva Center for the Performing Arts website: https://bit.ly/3p9Updz