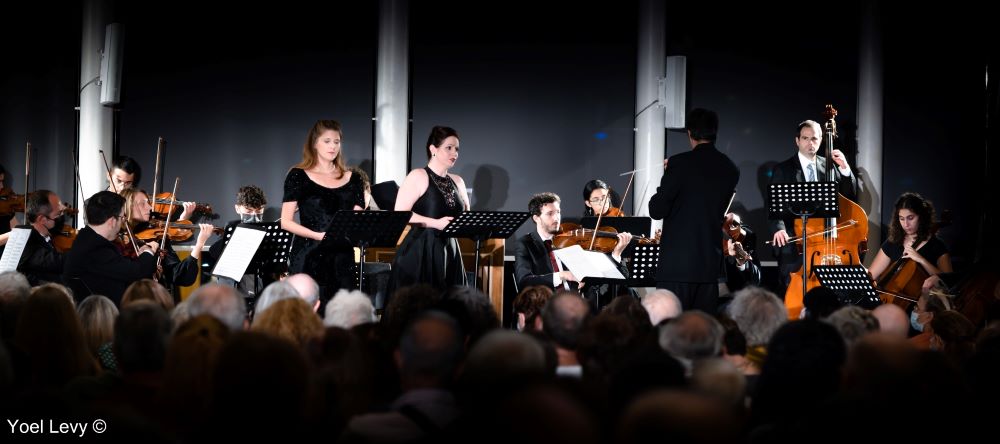 The Galilee Chamber Orchestra, the first professional orchestra composed of both Arab and Jewish musicians in Israel, will make its U.S. debut at Carnegie Hall on March 18, 2022. The path-breaking orchestra, led by Artistic Director Saleem Abboud Ashkar, will be performing the Annual Isaac Stern Memorial Concert, in memory of the renowned late violinist who championed Carnegie Hall, leading efforts to save the Hall from demolition in 1960. GRAMMY Award-winning superstar violinist Joshua Bell will be performing with the orchestra, in a festive program that includes the New York premiere of a work by Tunisian-born composer Karim Al-Zand. The concert is scheduled to air as part of WQXR's Carnegie Hall Live series.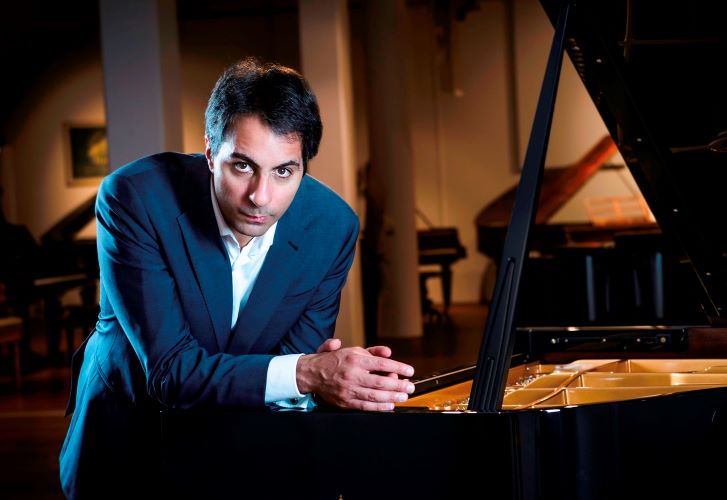 The Galilee Chamber Orchestra and its parent organization, Polyphony Education, were both founded by Nabeel Abboud-Ashkar, who has been recognized for his achievements with a Charles Ansbacher "Music for All" award and Yoko Ono Lennon's "Courage Award for the Arts." A former violinist of the West-Eastern Divan Orchestra, Abboud-Ashkar launched Polyphony Education, a music program, in his hometown of Nazareth in 2006, with support from Daniel Barenboim. The nonprofit seeks to bring Arab and Jewish communities together through classical music. The Galilee Chamber Orchestra was founded by Polyphony in 2012, and it currently has an equal number of Arab and Jewish musicians. The orchestra has performed at major venues in Israel and in Europe.
The Isaac Stern Memorial Concert will feature a diverse and intriguing program, including Luctus Profugis: elegy for the displaced (2016) by Tunisian-born Canadian-American composer Karim Al-Zand, whose work has not been previously performed at Carnegie Hall. Al-Zand draws inspiration from many sources – graphic art, myths, folk music, film, spoken word, jazz and his Middle Eastern heritage. He has received several national awards, including the "Arts and Letters Award in Music" from the American Academy of Arts and Letters. Soloist Joshua Bell will join the orchestra for a performance of the First Violin Concerto by Bruch. The concert will open with Haydn's "Fire" Symphony, and the evening will close with Beethoven's Symphony No. 1.
Nabeel Abboud-Ashkar commented on the orchestra's upcoming tour: "The Galilee Chamber Orchestra demonstrates a profound collaboration between people who would otherwise represent diametrically opposing narratives. It offers an example of the ways that music and the arts can serve as powerful tools, building trust and common ground where politicians and decision makers have failed. Its debut at Carnegie Hall is not only an incredible opportunity for a young and promising orchestra, but also a powerful statement of hope and peace that is much needed around the globe."
Israeli audiences will be able to enjoy the Galilee Chamber Orchestra just before they leave on tour, in a concert that will take place on March 14th in Shtriker Hall at the Israel Music Conservatory in Tel Aviv. The concert will be conducted by Saleem Abboud Ashkar, and will feature soloist violinist Yamen Saadi, in a program composed of the works to be performed at Carnegie Hall.
Galilee Chamber Orchestra Farewell Concert, Monday, March 14, 2022 at 20:00. Shtriker Hall, Israel Music Conservatory, 25 Louis Marshall Street, Tel Aviv. For additional information, call: 03-546-0524.