The Israeli Opera has announced its upcoming 2022 – 2023 season, featuring a broad spectrum of musical eras from Baroque to contemporary with six operas by leading classical music composers, a special staged production of the Mozart Requiem, and a new original Israeli opera.
Composer Yonatan Cnaan and librettist Ido Ricklin are currently working on Theodor, an opera which will offer a new perspective on Theodor Herzl and the development of his Zionist dream. The work will move between two different points in time: 1881, when Herzl was a student at the University of Vienna, and 1895 when he was a journalist covering the Dreyfuss trial. The young Herzl felt that Jews, through acquiring a knowledge of Western culture, could assimilate into the surrounding Viennese culture, becoming citizens with equal rights, without experiencing discrimination or any negative consideration of their religion or ethnic origin. He even joined the German Burschenschaft fraternity, from which he was eventually to resign. Years later, in 1895, as the Paris correspondent for Neue Freie Presse, he covered the Dreyfuss trial and witnessed crowds chanting "Death to the Jews." The opera traces the changes that take place in Herzl's world view that eventually led him to writing Der Judenstaat (The State of the Jews). Theodor will be conducted by Nimrod David Pfeffer and directed by Ido Ricklin, and will be sung in Hebrew. The production is generously supported by philanthropist Daniel Jusidman, and will premiere in May 2023.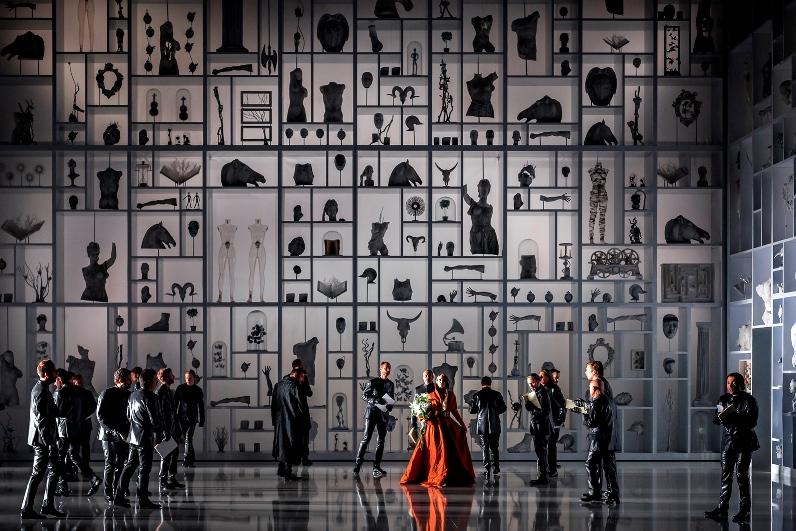 Opening the opera season in November 2022 will be Jacques Offenbach's Les Contes d'Hoffmann. Conducted by Dan Ettinger, the opera will be designed and directed by Stefano Poda, whose striking production of Faust was performed at the Israeli Opera in 2017. Poda creates an entire world for his operas, designing set, costumes and lights. The libretto is based on three short stories by E.T.A. Hoffmann, in which the writer is also the protagonist in these tales of love gone wrong. It will be exciting to see Poda's visual concept for this opera.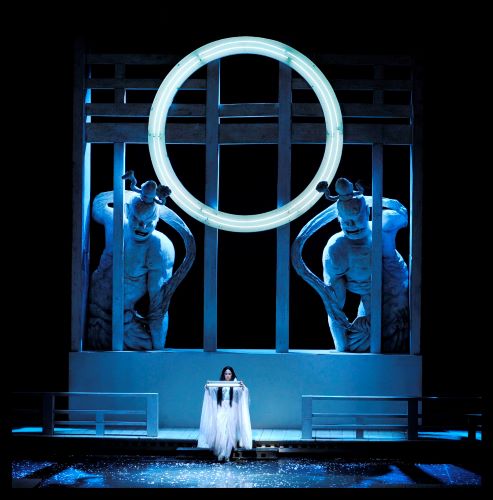 Polish opera, film, and theatre director Mariusz Trelinski's much acclaimed production of Madama Butterfly will come to the Israeli Opera's stage in December 2022. The set for Giacomo Puccini's tragic tale of the young Japanese girl Butterfly, deceived into a false marriage to the American naval officer Pinkerton, who abandons her soon after their wedding, is given a symbolic Japanese aesthetic that enhances the opera's themes. The opera will be conducted by Dan Ettinger.
Ushering in 2023 in January will be a double bill of two short operas: Pietro Mascagni's Cavallieria Rusticana and Sergei Rachmaninoff's Aleko. Cavalleria Rusticana is often presented in conjunction with Pagliacci, which was performed at the Israeli Opera this season, in a new production directed by Inbal Pinto. Conducted by Alessandro de Marchi and directed by Joan Anton Rechi, the pairing of Mascagni and Rachmaninoff's operas emphasizes the similarities between the two, both centered on love, passion, betrayal, and murder.
George Frideric Handel, whose Alcina will premiere next week at the Israeli Opera, composed Rinaldo upon his arrival in England in 1711. Set at the time of the 11th century Crusade, Goffredo leads the army laying siege on Jerusalem. The knight Rinaldo is in love with Goffredo's daughter Almirena, and her father has promised they will wed following the military victory. Argante, the Saracen king under siege, is in love with the sorceress Armida, who aids him by capturing Almirena. Magic and intrigue ensue. The Barrocade Orchestra, who specialize in early music and perform with period instruments, conducted by Jean-Christophe Spinosi, will lead this production, which will be presented for the first time by the Israeli Opera in February 2023.
Kasper Holten's unforgettable award-wining production of Don Giovanni by Mozart will reach the stage in March-April 2023. It will be conducted by renowned German conductor Karl-Heinz Steffans in his Israeli Opera debut. Holten and his design team created a unique larger than life video design that serves as a mirror reflecting the inner world of the characters. Anja Vang Kragh's stunning costumes add to this festive artistic event that caters to music and visual art lovers alike. Italian director Daniele Abbado makes his Israeli Opera debut with his critically acclaimed production of Verdi's Il trovatore from the Vienna Staatsoper conducted by Giuliano Carella. The Spanish civil war of the 1930s is the background to the tragic story of the mysterious troubadour, the vengeful gypsy and the jealous count. The season will conclude (July 2023) with a special staged production of the Mozart Requiem. Lighting designer Nadav Barnea and director Shirit Lee Weiss combine light and movement to Mozart's immortal masterpiece and create a unique musical-dramatic experience takes Mozart's music to new spheres.
Leading Israeli Opera soloists continue to perform major roles in the coming season's productions: Alla Vasilevitsky ("Madama Butterfly", "Aleko", "Don Giovanni"), Ira Bertman ("Les Contes d'Hoffmann", "Cavalleria rusticana"), Hila Fahima ("Les Contes d'Hoffmann") and Oded Reich ("Madama Butterfly", "Theodore"). They will share the stage with international opera soloists who regularly perform on the world's leading opera stages such as the Metropolitan Opera in New York, La Scala in Milan, the Royal Opera House Covent Garden in London, the opera houses of Vienna and Munich and others. They include the tenors Bernard Richter and Charles Workman ("Les Contes d'Hoffmann"), baritone Elchin Azizov ("Cavalleria rusticana"/"Aleko"), mezzo soprano Veronica Simeoni ("Il trovatore"), sopranos Aurelia Florian ("Madama Butterfly") and Anastasia Bartoli ("Il trovatore") and counter tenor Nicholas Tamanga ("Rinaldo"). They will be joined by some of the younger opera stars of the world including tenor Long Long ("Don Giovanni") and baritone German Enrique Alcantara ("Don Giovanni").
Israeli Opera Dance Season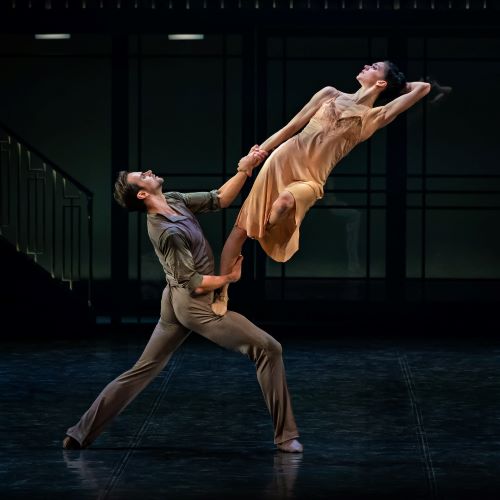 The Israeli Opera's coming dance season offers seven productions of some of the leading choreographers and dance companies in the world today. Boris Eifman and his dancers return to Israel with his new opus The Pygmalion Effect about a dancer trying to transform a common girl into a virtuoso ballerina, danced to the music of Johann Strauss Jr. (September 2022).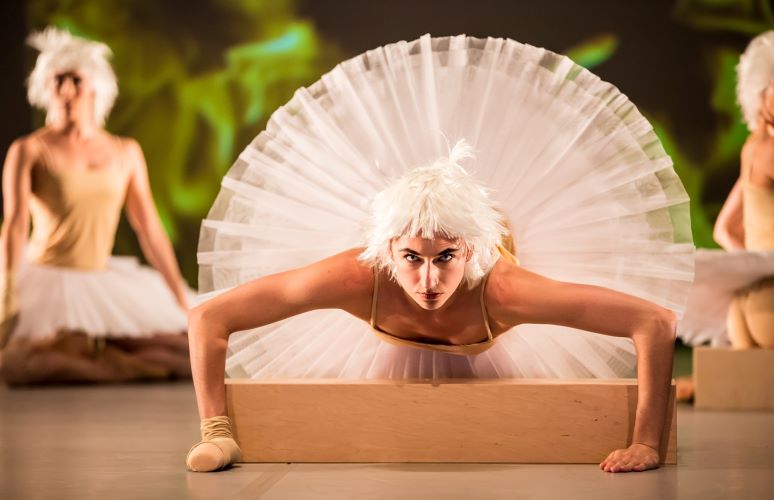 Gauthier Dance presents Swan Lakes, four dance works by four leading choreographers -Cayetano Soto, Marie Chouinard, Marco Goecke and Hofesh Schechter, each presenting his/her version of the known story with music that combines the classic and the contemporary from Tchaikovsky to Bjork. (October 2022).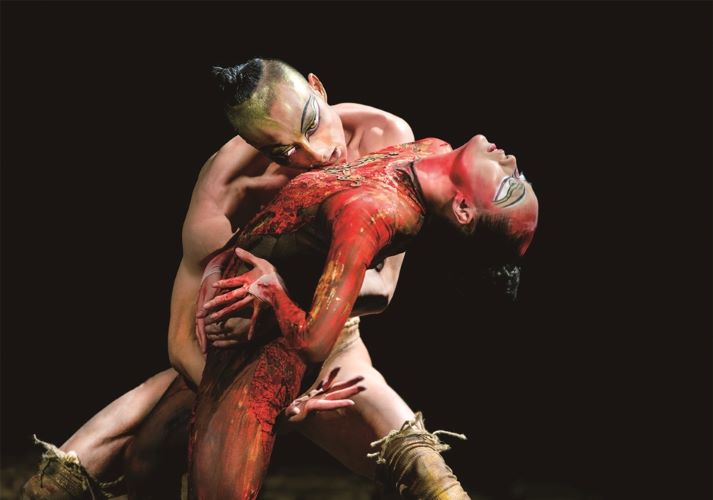 Yang Liping, the renowned Chinese choreographer, returns with The Rite of Spring to the music of Stravinsky together with traditional Tibetan music. She presents in her powerful work the beauty of the cycle of life from birth through death to rebirth. (December 2022)
Hannover Ballet and choreographer Marco Goecke present The Lover, based on the famous novel by Marguerite Duras focusing on a 15-year-old girl falling in love with a much older man. Goecke's work is danced to the music of Debussy, Ravel, Chopin and other composers. (March 2023)
The critically acclaimed choreographer Hofesh Schechter returns with his English company to present Double Murder, featuring two of his works to which he composed his own music: The Clowns which showcases poisonous energies of violence and murder and The Fix which showcases tender and fragile energies of compassion. (April 2023)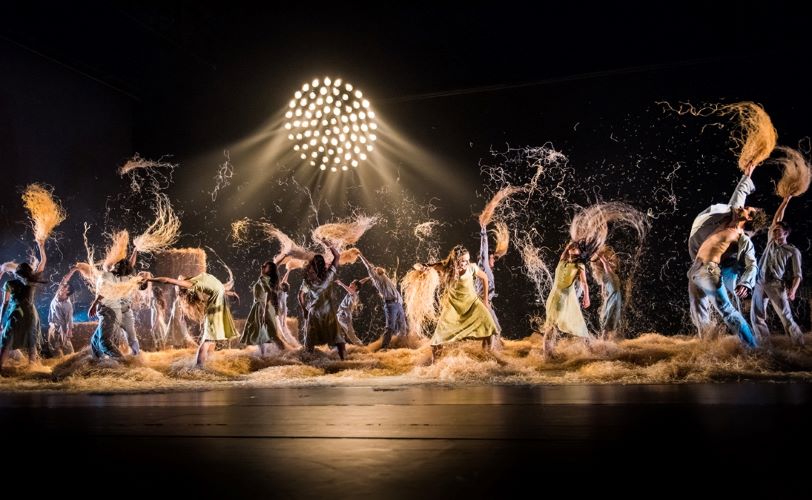 Dortmund Ballet with its virtuoso corps des ballet, whose members arrive from 18 countries, brings to the opera house Alexander Ekman's acclaimed version of A Midsummer Night's Dream with original music by Mikael Karlsoon following the journey of the dreamers in a magical forest as they move between the fine line reality and dreamland. (May-June 2023)
The dance season concludes with Ballet Nacional de Espana bringing to our stage a celebration of Spanish dance and music from the classical through the Bolero to the Flamenco. Live musicians accompany the amazing dancers on the stage in the works of choreographers Ruben Olmo, Antonio Najarro and Mario Mayo. (July 2023)
*This article contains information and texts from the Israeli Opera press release