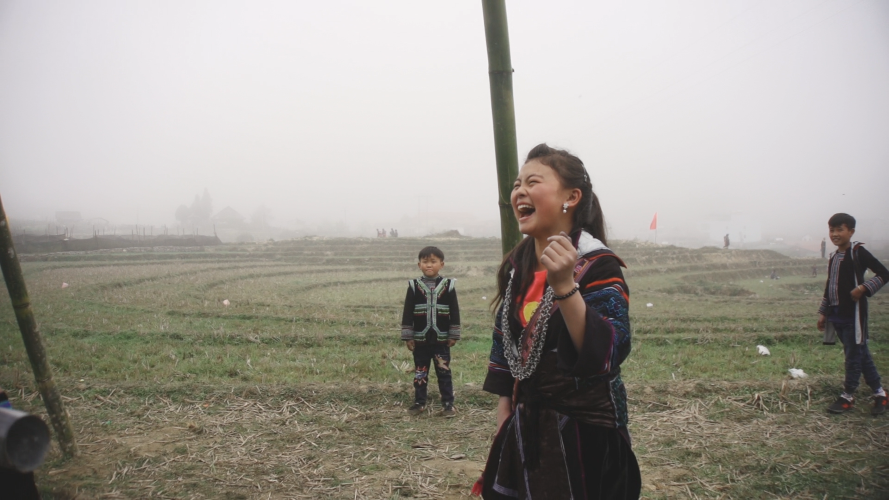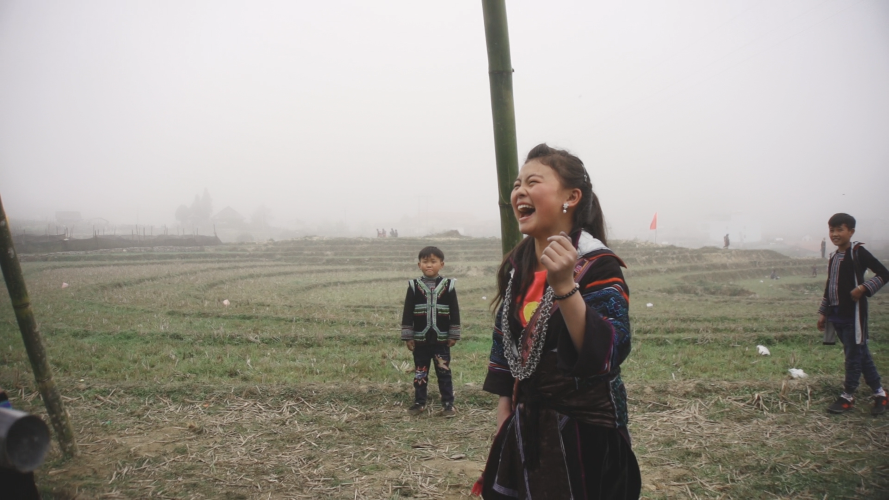 Growing up in the beautiful mist-covered mountains of North Vietnam, lively and outgoing, Di is poised between childhood and youth. For a girl growing up in the Hmong community to which she belongs, where bride kidnapping is an accepted part of the traditional culture, this is a critical time. Filming Di and her family over a period of three years, director Diem Ha Le has created a complex, suspenseful and captivating coming-of-age story, that is both honest and compassionate. Acting as her own cinematographer, and with what appears to be almost unlimited access, the film has a very intimate feel, with Di and her family sometimes speaking directly to Diem Ha Le. Despite not speaking the Hmong language, the director formed a close bond with Di, as she says in the film's opening scenes, she considers her a friend.
Girls in the Hmong community tend to marry at an early age. Bride kidnapping is a Hmong tradition, an integral part of the culture with its own rules and ceremonies. Young Di even plays at "bride kidnapping" with her friends. Officially, the legal age for marriage in Vietnam is 18, and the teachers at school encourage Di and her friends to continue with their studies. Yet Di's sister La left high school after her first year and is already a mother. But Di says, "I won't be that naïve."  Although she lives in a remote mountain village, Di has access to a much wider world through the internet, and access to the intriguing world of boys through facebook. She texts with boys and flirts online, much like teenagers everywhere.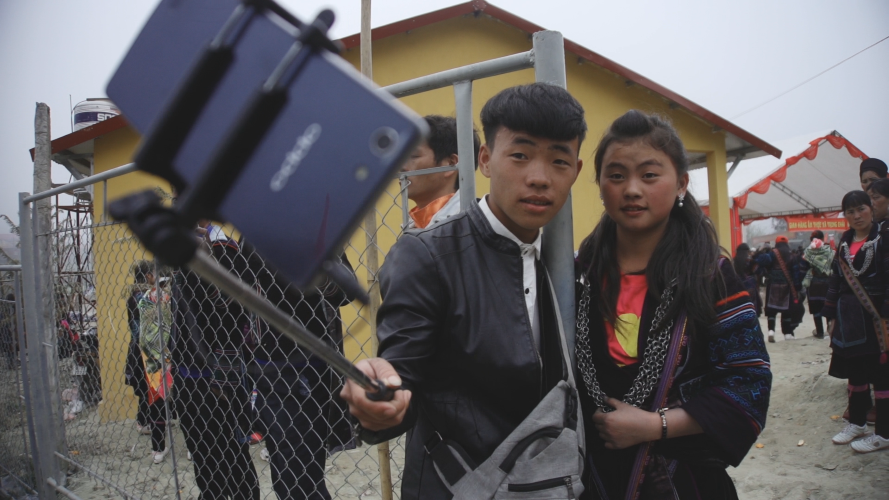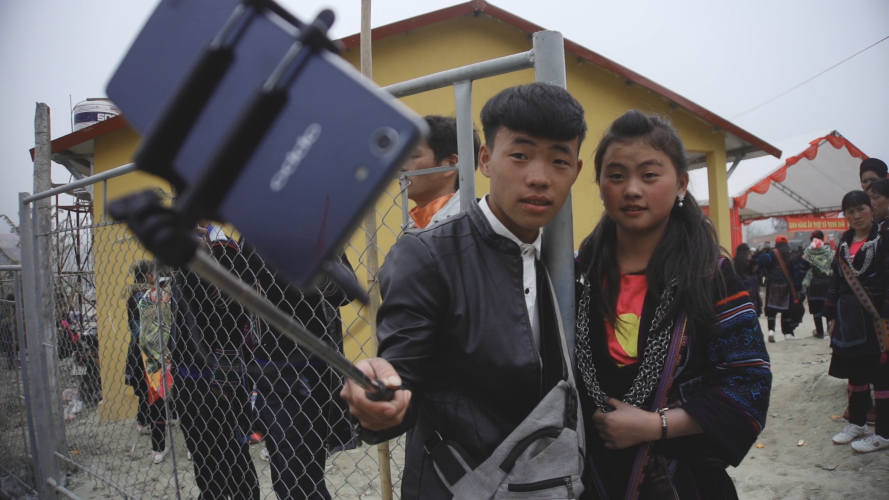 Yet these interactions have the potential to be very dangerous. Just over the border, China struggles with a vast gender imbalance and trafficking young girls to China has become a lucrative business. The traffickers employ local teenage boys who pretend to want to be the girls' boyfriend in order to lure them away from family and into the trafficker's control. Yet the immediate risk for Di and her friends is to be forced into an early marriage. What otherwise might be an innocent outing for a 15-year-old – taking a walk with a boy – can turn into a kidnapping.
Vivacious, impetuous, ambitious, and wonderfully open with her feelings, Di is captivating to observe. She is very much a teenager, with shifting moods and desires. She is trying to figure out who she wants to be while negotiating the contradictions between the culture in which she was raised, the education she receives at school, and what she sees online. Like any teenager, she wants to explore and try things out. She wants to have fun. As she becomes entangled in the consequences of her choices, what stands out even more emphatically is that at 15, she is not yet an adult. Will she have the strength and courage to resist all the forces pushing her into an early marriage?
Children of the Mist will participate in the International Competition at Docaviv 2022
Children of the Mist
Vietnam 2021/92 min/Vietnamese and different languages with English subtitles
Directed by Diem Ha Le; Cinematography: Diem Ha le; Editing: Swann Dubus
Screening dates and times may be found on the Docaviv website