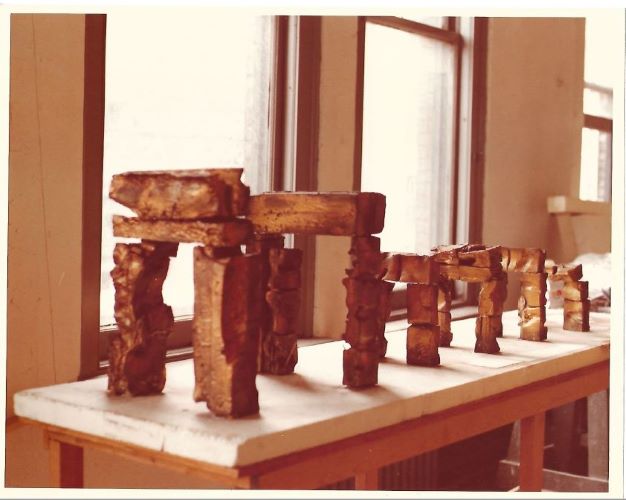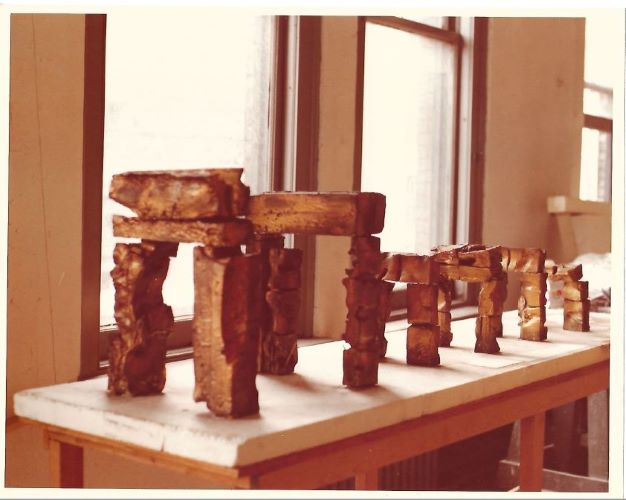 The Gordon Gallery in Tel Aviv will host the exhibition "Gates" to mark the one-year anniversary since the passing of the artist Dina Recanati z"l. Comprising ten bronze sculptures by Recanati, the works are part of the "Gates" series, a subject that Recanati often addressed. First exhibited at the Gordon Gallery in 1970, they have not been on display since. The exhibition will open on Friday, June 3, 2022 at 11am, and will run for three weeks. Exhibition Curator and Director of the Dina Recanati Art Foundation is Ruthi Ofek.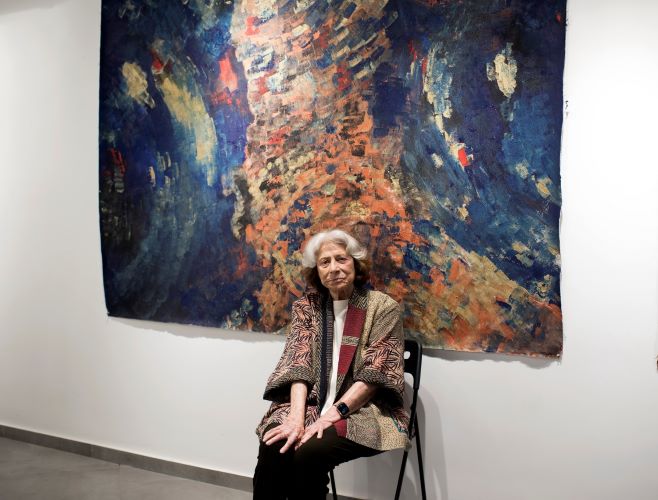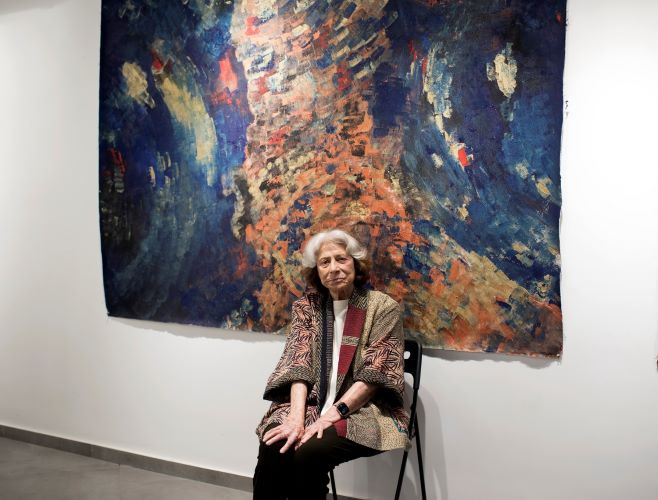 On the "Gates" series*
"Gates" is a series of works done in the 1970s in the United States. In her work, Recanati looked back on years that were good and that were not as good, and in fact speaks of a new era. About passing through the gate to other years, that were better and different from what she knew. Although all of the works in the series represent gates, each gate is different in terms of shape, size, and presentation. Some gates are very solid and strong and are supported by two vertical columns on each side with a connecting beam above. These are gates in which the keystone can be seen, and upon which the gate's stability depends. Other gates seem unstable, gates on which time has taken its toll.
Dina Recanati was an artist with an abstract approach to art. Although this can be seen especially in her paintings, her sculptures also offer spectators the opportunity to integrate their selves and their ideas into the creation.
The "Gates" Dina Recanati created can take on various interpretations: Gates of hope, passages from the bad to the good, changes that will take place after passing through the gate and leaving behind the past in anticipation of the start of something new. Some of the gates are very solid and others bear evidence of the passing time, time that has left its marks in the cracks and crevices and in the layers of bronze.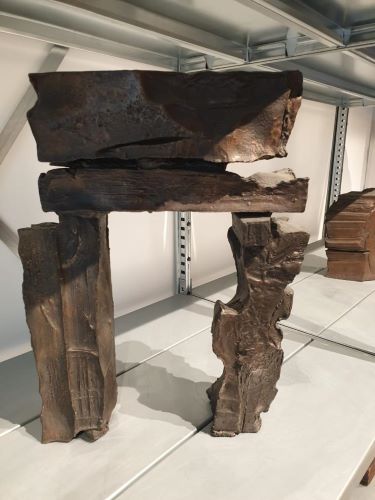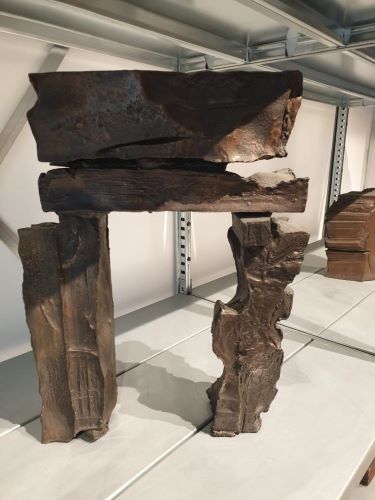 Some 1,500 works of art by Dina Recanati, created at different time periods, from various materials and using various techniques, are in permanent residence at the Forum in Herzeliya Pituach, 1 King David St. This venue, which is run by curator Ruti Ofek, holds changing exhibitions and cultural events that are open to the public and are related to Dina Recanati's work.
Dina Recanati was a proponent of Israeli art and supported many Israeli artists. In the 1950s and 1960s, she showcased the work of beginning artists at the 5th Avenue branch of Israel Discount Bank in New York City, while growing Discount Bank's art collection. Among the many artists Recanati exhibited were Igael Tumarkin, Menashe Kadishman and Dani Karavan. In the last five years of her life, Recanati worked out of her home in Herzliya, after finally leaving New York and moving to Israel in 2016, where she continued to make art until her last day.
In his book, "Dina Recanati – Works 1960-2017", which was published in 2017, art historian and researcher Marc Scheps writes about Recanati's 70 years of artistic activity, interlaced with her fascinating life story: "Recanati knows that her artwork ultimately depends on the intensity of its spiritual message. The Gates will be an acknowledgement of an original creation that is embedded in the impression of a character that has formed by the power of coping and overcoming hardships and agony in one's youth."
An exhibition of Dina Recanati's sculptures and paintings, including some made during COVID-19, was scheduled to open several days after her passing, but was postponed due to the pandemic. The exhibition is opening now to commemorate the one-year anniversary of her death.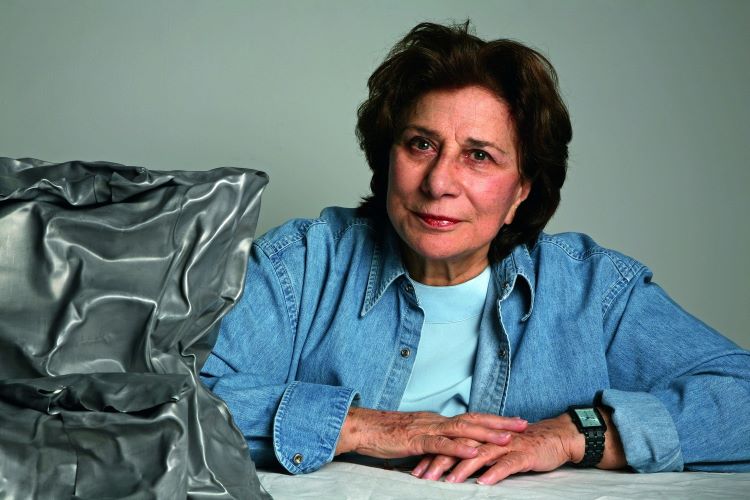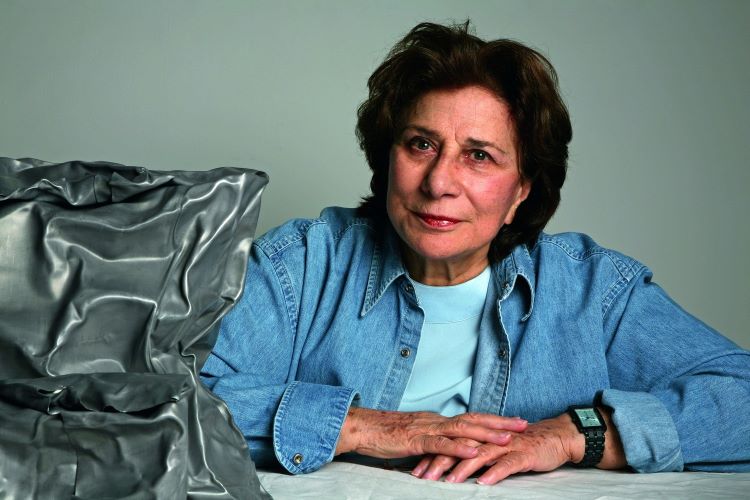 On Dina Recanati z"l
Dina Recanati (1928 – 5 June 2021) was an Israeli artist, sculpture and painter, who integrated several artistic media including installations, silkscreen prints, reliefs, and tapestries.
Dina Recanati was born in Cairo, Egypt in 1928 as Diane Hettena. She lived in Cairo until the age of 18 and graduated in 1945 after attending French and English schools. At that time, Dina met Raphael Recanati, a businessman and co-founder of Discount Bank, when he was serving as a Zionist activist in Egypt and the two were married in 1946 in Tel Aviv. The couple had two sons, Oudi and Michael. Following their marriage, Dina and Raphael moved to London, where Dina first became acquainted with Western art and studied art history. They moved to New York City in 1948, where Dina continued her art studies, and joined the Art Students' League of New York, where she stayed until 1962. Recanati lived in New York until 2016, at which time she made Aliya to Israel. Dina Recanati lived in New York for some 70 years before immigrating to Israel just before turning 90, following the death of her younger son, Michael, at age 58. She lived in Herzliya Pituach. Dina Recanati was 93 at her death on 5 June 2021.
A new exhibition venue, dedicated to Dina Recanati's works from seven decades of artistic creation, was opened in recent years. The space, located in the Herzliya "Forum", extends over 16,000 square feet and is divided into three halls that now house Recanati's rich body of artistic work, which was brought over from New York in shipping containers.
In 1970, Recanati had her first exhibition in Israel, at Gordon Gallery in Tel Aviv, which comprised 13 bronze sculptures. Later on, the Israel Museum exhibited some of her tapestries and silk prints and combinations of artistic techniques.
Dina Recanati's street sculptures and work are on display in many cultural institutions and venues, including the Israel Museum (1965), the Tel Aviv Museum of Art (1971), the Israel President's Residence (1972), the Jewish Museum, NYC (1975), Ben Gurion International Airport (1976), New York University (1978), the Embassy of the State of Israel in Washington DC (1980), and Tel Aviv University (1985). In addition, Recanati's works can be found in various venues: "Parchment" (1984) at Beit Ariela, Tel Aviv; "Ascent" (1985) at the Weizmann Institute of Science, Rehovot; and "Deuteronomy" (1996) at the International Congress Center, Jerusalem.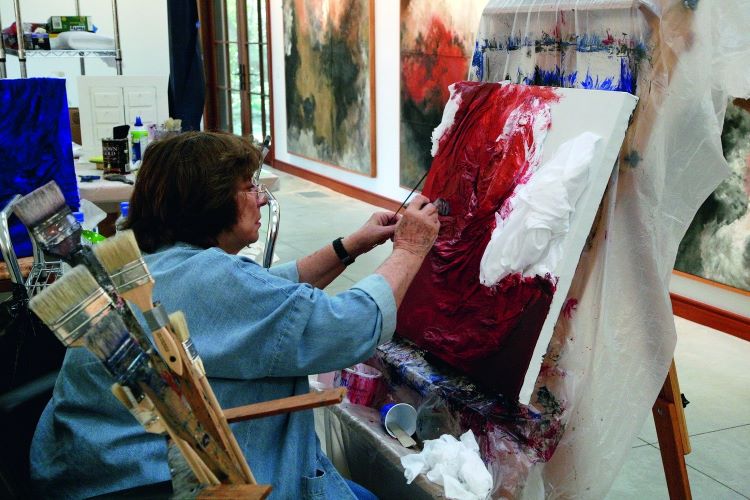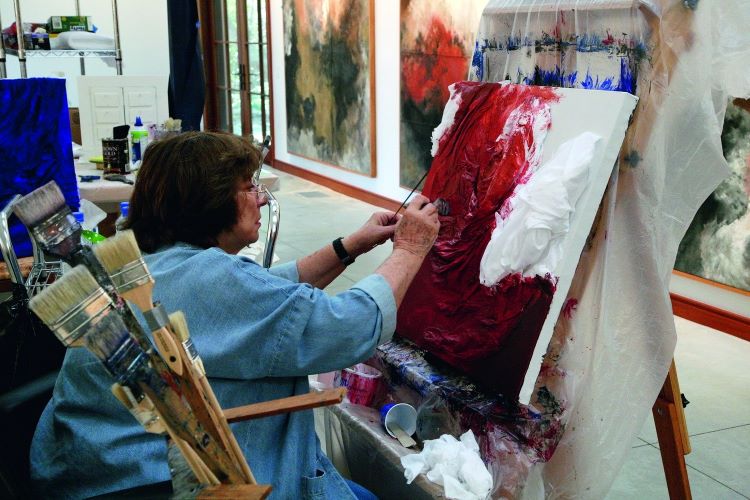 Recanati's works stemmed from personal and collective experience and memory, as a tribute to ancient cultures, to the earth, and to time. She combined sculpting and painting, which interplayed metaphorically with various issues, integrating shape and content. In her paintings, Recanati used fabrics, which she shaped into patterns. She used a combination of angular and curved lines and colors that connected the subdued with the wild and instinctive. The beige hues, which came from the Middle Eastern deserts, were mixed with shades of blue, which imparted a dramatic mood, and with shades of pure white. This color pallets gave the painting a rhythm, integrating daydreams of past and of present.
Raphael and Dina Recanati were active philanthropists who supported many organizations and causes in Israel, and Dina, in particular, contributed to the artistic activity of local organizations and artists.
The "Gates" exhibition will open at the Gordon Gallery, 5 Hazerem St., Tel Aviv, on Friday, 3 June, 2022 at 11 am.
*Information and texts on the Gates series and Dina Recanati from the press release