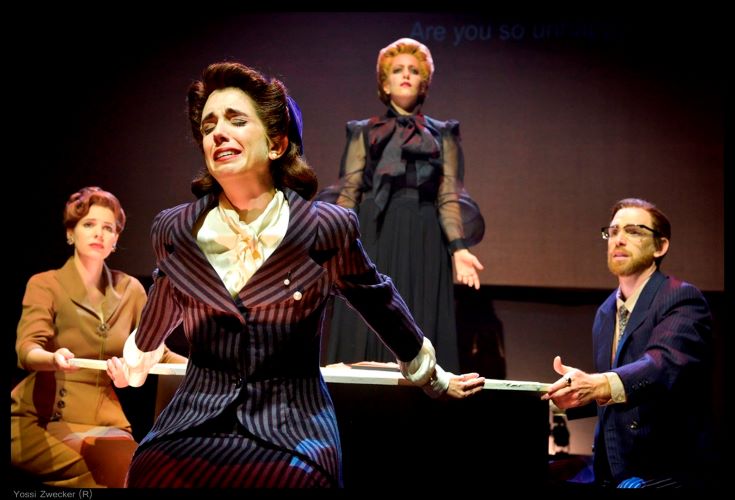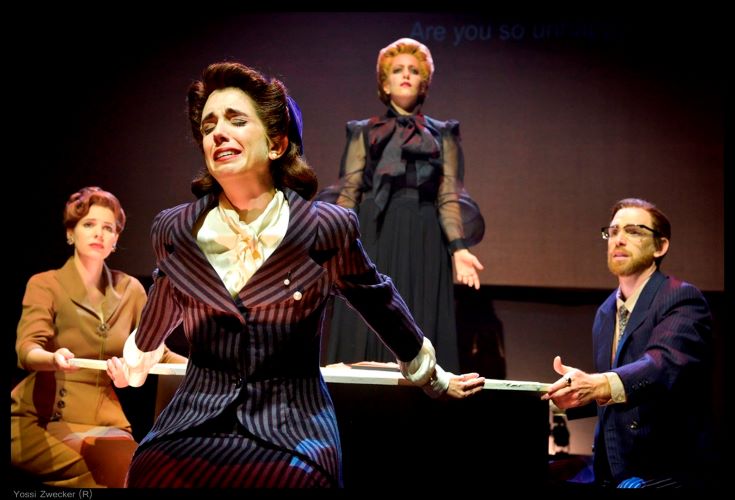 Gian Carlo Menotti's opera The Medium returns to the Israeli Opera with two performances on September 1 & 2, 2022. The psychological drama will be performed in a unique format with the audience seated onstage as Madame Flora conducts her séance. The vast stage of the Israeli Opera will be transformed into a venue that seats 250 audience members for very different and special experience of the opera. The opera will be sung in English, in an arrangement for two pianos. Directed by Shirit Lee Weiss, the Musical Director for The Medium is Yael Kareth.
Composed in 1946 by Italian-American Menotti, who also wrote the libretto in English, The Medium focuses on relationships, hidden desires, and the blurred lines between reality and illusion. Madame Flora ekes out a living conducting séances, and is assisted by her daughter Monica and Toby, a mute boy they rescued from the streets. The séances are an elaborate illusion as Toby and Monica create the impression that the dead are communicating by manipulating the lights, moving furniture, and pretending to be the voice of departed loved ones. But one day during a séance, M. Flora feels the touch of a spectral hand, an experience that shatters all that she thought she knew. She attempts to speak the truth to her customers, but they cling to the illusion. Emotions run high as the household also harbors a secret love between Monica and Toby.
Performers in The Medium: Shay Bloch as Madame Flora, Tal Ganor as Monica, Shaked Strul as Mrs. Nolan, Tal Bergman as Mrs. Gobineau, Oded Reich as Mr. Gobineau, and Hanan Schwartzberg as Toby.
Performances will take place on Thursday, September 1 at 20:00 and Friday, September 2 at 13:00. Tickets and additional information on the Israeli Opera website: https://www.israel-opera.co.il/eng