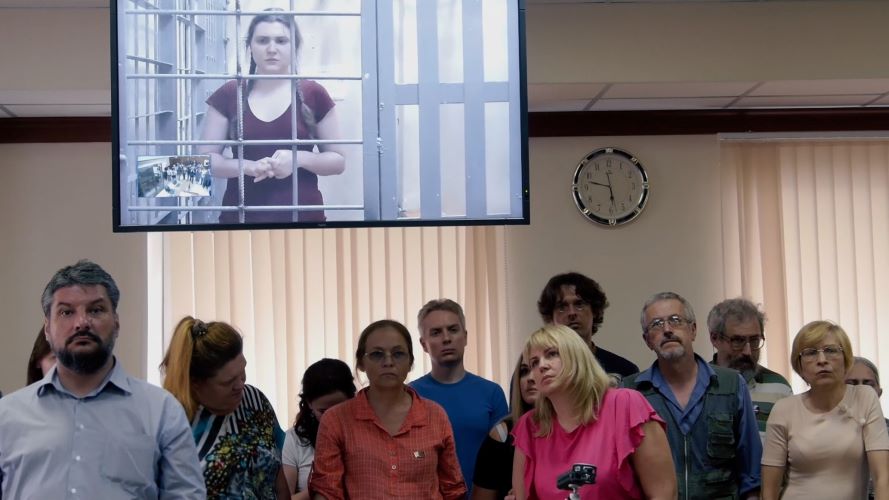 Solidarity Human Rights Film Festival is celebrating its 10th anniversary and will take place from December 1 – 10, 2022 at the Tel Aviv Cinematheque. Founded by Festival Director Danny Wilensky, and under the artistic direction of Gidi Avivi, the festival will feature 10 days of international and Israeli films that address human rights, stories of courage under oppression about people from all walks of life – athletes, musicians, refugees, members of the LGBTQ+ community, journalists, and activists. The Israeli program will also feature films by students, youths, and short films. The festival is created with the Tel Aviv Cinematheque and with the support of the Tel Aviv Municipality, the New Fund for Israel, the Goethe Institute, and Irgun Mazon and in cooperation with the Association for Civil Rights in Israel, B'Tselem, the Shulamit Aloni Prize and other Israeli and international institutions.
Opening the festival will be The New Greatness Case, directed by Anna Shishova. The Russian director has found refuge in Israel, together with her daughter and work and life partner, the director and cinematographer Dmitry Bogolyubov. The film focuses on 17-year-old Anya, who led the life of an ordinary teenager, a young person who hopes for a better future. In March 2018 she was arrested along with 9 other young people and charged with establishing an extremist group with intent to overthrow the government. Her mother continues to fight ceaselessly to prove Anya's innocence. The New Greatness Case won the IDFA Forum Award for Best Rough Cut in 2021.

The festival will also feature the world premiere of the film Sand Flakes, directed by Gitit Kabiri and Yahel Kabiri, starring Shani Cohen, Yossi Marshak, Uri Peffer, Lucy Aharish, Yonatan Lahav Weissberg,  and Shiraz Adiri. The film tells the story of David, a sensitive young man from Dimona, a city in the South, whose father is a contractor, and his mother has multiple sclerosis. David has to care for his five-year-old brother. When he discovers an internet site where young people share their writing, he chooses a pseudonym – Nadav from Kfar Saba – and posts stories about his family online as if they were fiction. He gets caught up in the lies and it impacts his family.
David Broza will be in attendance for the screening of the film East Jerusalem/West Jerusalem (2014). The documentary returns to the big screen following a festival tour and its Netflix run. Directed by Erez Miller and Henrique Cymerman, the film follows eight days of recordings and meetings in a Palestinian recording studio in Sheikh Jarrah in East Jerusalem with Israeli, Palestinian and American musicians.
The festival will host a tribute to filmmaker Udi Aloni with the Israeli premiere of his film Why is We Americans? Focusing on the Baraka family in Newark, its patriarch poet playwright and activist Amiri Baraka, matriarch Amina Baraka, and politician son, Ras Baraka, Mayor of Newark, the film merges archival footage and photographs from the 1960s with a diverse selection of contemporary interviews. There will also be screenings of Aloni's films Local Angel (2002), Kashmir: Journey to Freedom (2008), and Art/Violence (2013). A tribute to filmmaker Yuli Cohen will include screenings of her films My Terrorist (2002), My Land Zion (2004), and My Brother (2007).
The International Feature Competition will include the following films:
Convenience Store, director Michael Borodin's first feature film, is inspired by his own experiences as an illegal immigrant to Russia. The film depicts the struggle of illegal immigrants in Russia working under slave conditions – their documents are taken away and they work long hours in convenience shops without pay, without the ability to leave their place of work, where they also experience physical and sexual violence.
Europe, directed by Philip Scheffner. Zohara (Rhim Ibrir), originally from Algeria, lives in a small town in France, taking a busline called "Europe" each day to work. She suffers from scoliosis and receives treatment for the condition. But when her health improves, her residence permit is not renewed and she must go back to Algeria. Her attempts to reverse the edict and remain in France lead her to unexpected places.
Paris is in Harlem, directed by Christina Kallas.  Enacted in 1926, the New York City Cabaret Law required any public establishment serving food and/or drink to have a license to allow music and dancing; a law that enabled the targeting and control of businesses owned by members of marginalized groups. On the eve of the law's repeal in 2017, several individuals from different walks of life find themselves in a bar, where their lives are about to change with the shot of a gun.
Working Class Heroes, directed by Miloš Pušić. Lidija works for a shady real estate company, her job is to use whatever means necessary – bribery, lies – to enable the company to continue work at a dangerous construction site. She supervises a group of illegal workers on the site, but when a new foreman leads the workers to demand better conditions, Lidija must decide whose side she is on.
Klondike, directed by Maryna Er Gorbach. In the summer of 2014, the Dobas war has already begun. Irka and her husband Tolik are anticipating the birth of their first child, and despite the constant bombing, Irka refuses to be evacuated, while Tolik refuses to join his separatist friends, and Irka's brother is suspicious of him. The war outside raises tensions and difficult questions within.
Semret, directed by Caterina Mona. Semret, an immigrant from Eritrea who lives and works in a hospital in Zurich, raising her daughter Joe. She leads a quiet life and aspires to become a midwife. When she is wrongfully accused at the hospital, she must take a stand to defend herself, and when Joe wants to know more about her roots, Semret must look back at her past.
The Documentary Film Competition will include: Delikado, directed by Karl Malakunas; Eternal Spring, directed by Jason Loftus; Last Flight Home, directed by Ondi Timoner, Lyra, directed by Alison Millar, Sansón and Me, directed by Rodrigo Reyes; The New Greatness Case, directed by Anna Shishova.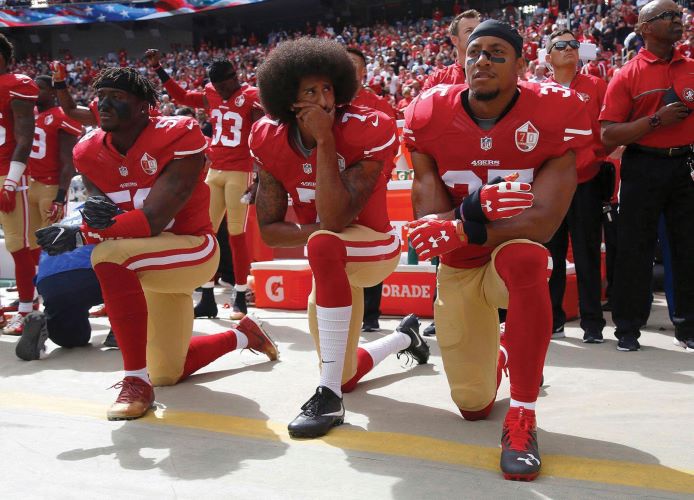 In addition to the films in competition there will be screenings of films focusing on cultural and sports heroes include: This is National Wake, directed by Mirissa Neff; Kaepernick & America, directed by Tommy Walker and Ross Hockrow; Salute, directed by Matt Norman; The Game of Their Lives, directed by Daniel Gordon. Several films center on the stories of journalists who paid a heavy price for freedom of speech, including The Killing of a Journalist, directed by Matt Sarnecki, and Ithaka, directed by Ben Lawrence.
The full program and ticket information may be found on the Solidarity Human Rights Film Festival website: https://www.solidaritytlveng.org/