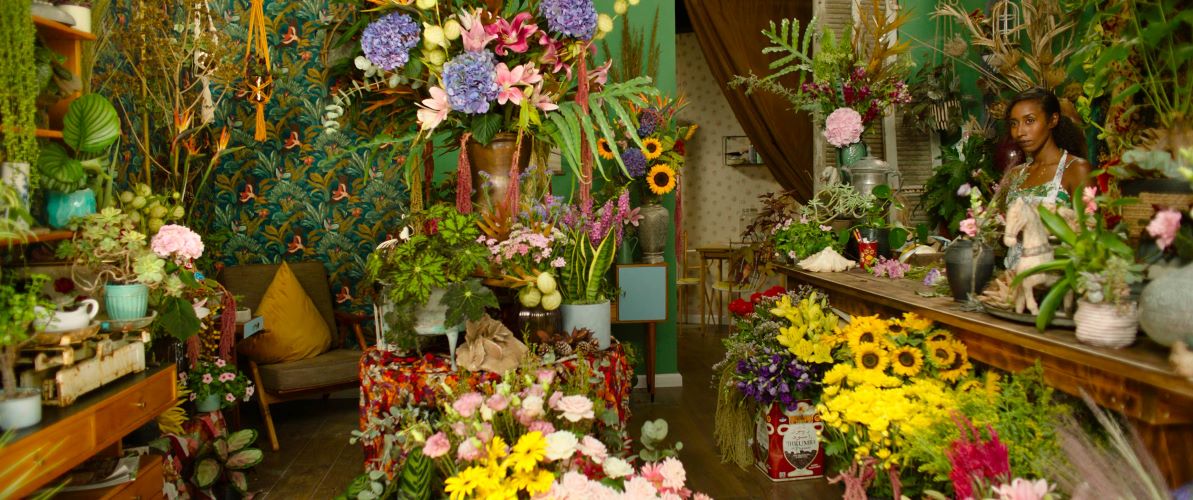 Luxuriantly sensual, Ofir Raul Graizer's America boldly embraces melodrama in a film marked by strong, nuanced, performances. Several of its themes echo Graizer's debut feature The Cakemaker (2017) – issues of identity and sexuality, as well as the tragedy that creates divides and connections between the characters. Both films are suffused with a sincerity and generosity of spirit that invites the viewer to relinquish skepticism, at least for the duration.
Eli Cross (Michael Moshonov) is a swimming teacher in Chicago, whose life is depicted with a monochrome palette of blues, from the waters of the pool, to his swim trunks, and even the smoothies he makes in his blue-accented kitchen. A phone call informs him that his father has died. Eli, who has been estranged from his father and out of touch with his friends since moving to America ten years ago, decides to make the trip back to Israel to settle his father's estate. Once there, he reunites with Yotam (Ofri Biterman), his close friend, and meets Yotam's fiancée Iris (Oshrat Ingedashet). Although Eli – for reasons that become clear as the film unfolds – left his home, and even changed his name to create a new life and identity for himself in America, his close connection to Yotam and their shared memories is expressed in his gaze. Eli's desire to hike to the creek, and for Yotam to join him, is like a pilgrimage to their shared past.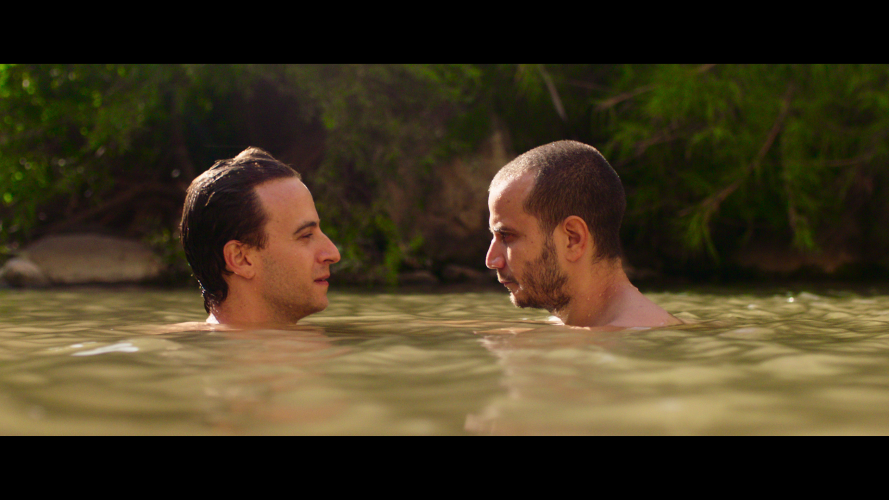 An undercurrent of repressed, or at least, unexplored sexuality is felt in the friendship between Eli and Yotam, an intimacy and closeness that comes to vibrant life despite their long separation. As they swim and horse around in the cold waters of the creek, they stop for a moment and look into each other's eyes, the power of that connection speaking volumes.
It's difficult to write about the film without any spoilers, suffice to say that a tragic turn of events informs the narrative. Although the film begins with a focus on Eli, which continues as he enters his father's dark house, where rifles are the wall hanging of choice, there is an inevitable shift of focus to Iris, Yotam's fiancée. Oshrat Ingedashet is a luminous presence in the film, the flower shop overflowing with color is like a temple to nature and life, with Iris as its priestess. Iris's calm demeanor and gentle voice resonate with the strength of someone who has overcome a difficult past to choose and create happiness. The character could easily have been a sexist cliché – woman as representative of nature, but Ingedashet imbues her with intelligence and conveys the complexity of her feelings and internal conflicts in a sensitive, mesmerizing performance.
All three leads deliver strong performances. Moshonov depicts the tensions and turmoil of Eli, a man who struggles to escape the pain of his past by shutting down and shutting out so much of his feelings. Ofri Biterman has an appealing gentleness as Yotam, who has his own pain and struggles, and confronts them with a loving heart.
America is a banquet for the senses, from the bright yellow kitchen and warm red walls of Yotam and Iris's apartment, to the chaos of colors and textures in the flower shop, to the songs that speak beyond words, the healing surge of the waves, and the scent of sage.
America
Israel/2022/127 min/Hebrew
Director: Ofir Raul Graizer; Cinematography: Omri Aloni; Editors: Graizer, Michal Oppenheim; Music: Dominique Charpentier; Cast: Michael Moshonov, Oshrat Ingedashet, Ofri Biterman, Moni Moshonov, Irit Sheleg, Evelyn Shafir, Ruba Blal Asfur, Lukas Henri Kropat, Or Butbul