The Israeli Opera has announced its upcoming 2023 – 2024 season, featuring a broad spectrum of musical eras and styles, with beloved operas by classical music composers, and a new original Israeli opera inspired by the works of Hanoch Levin.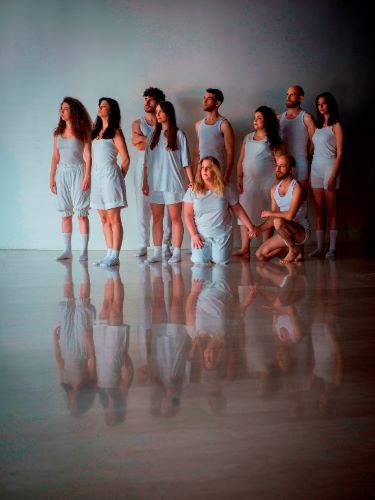 Opening the 2023 season in October will be Hanoch Levin – the Opera. Israeli composers Yossi Ben Nun, Yonatan Cnaan, Yonatan Keret, Roni Reshef and David Sebba, have each composed music for sketches and songs by Hanoch Levin, whose dark humor and biting political critique made him a legendary, and sometimes controversial, figure in Israeli culture. The opera will be directed by Shirit Lee Weiss and conducted by David Sebba. Sung in Hebrew, the opera will feature an excellent cast of soloists from the Israeli Opera: Tom Cohen, Anat Czarny, Adi Ezra, Tal Ganor, Noam Heinz, Sivan Keren, Yael Levita, Tamara Navoth, Yair Polishook, and Oded Reich. I've had the opportunity to hear two duets from this opera, one with Yael Levita and Oded Reich, and the other with Anat Czarny and Yair Polishook – they were hilarious!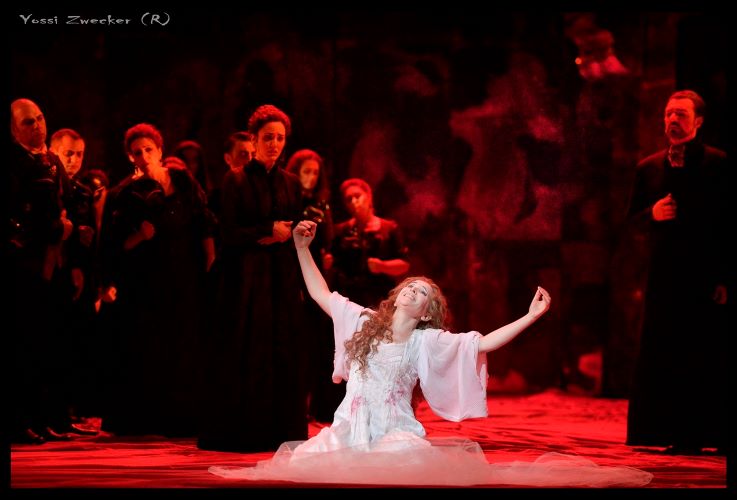 One of the great successes of the Israeli Opera has been in nurturing Israeli talents, as may be seen in the flourishing careers of singers trained at the Israeli Opera, new original productions in Hebrew such as Mothers, Theodor, and the upcoming opera of Hanoch Levin's works, as well as Israeli directors and conductors. Omer Ben Seadia, who will direct a new version of Emilio Sagi's production of Donizetti's Lucia Di Lammermoor this season, began her career as an assistant director at the Israeli Opera. In fact, Ben Seadia fell in love with opera at age 15, when she participated in one of the Israeli Opera's community operas. She has worked extensively in the United States since 2012, and her recent projects include include Atalanta (Handel) at The Juilliard School, Thumbprint (Sankaram, Yankowitz) at Portland Opera, and Ariodante (Handel) at Curtis Institute. Lucia Di Lammermoor will premiere in November.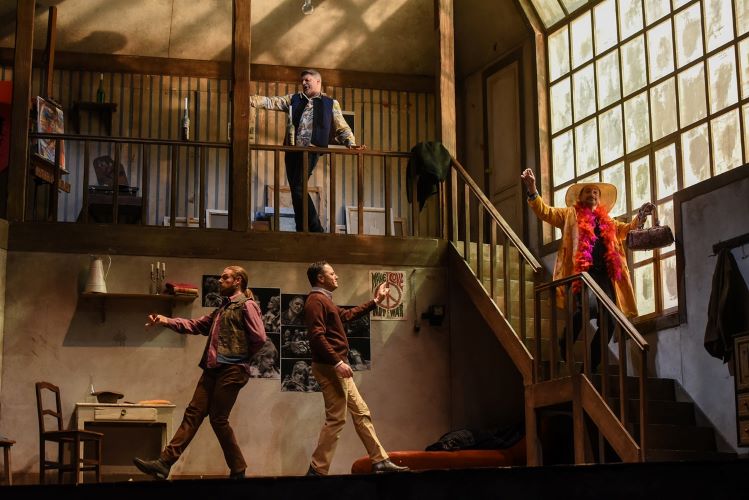 December will bring a favorite opera as well as a favorite conductor – Giacomo Puccini's La Bohème will be conducted by Daniel Oren. It's Christmas Eve in the Latin Quarter in Paris, and the four starving artist friends – poet, painter, musician, and philosopher, live the joys and sorrows of the Bohemian life.  When the others go out to drink and carouse, Rodolfo the poet stays behind to finish writing, and their neighbor Mimi comes by to light her candle. Their love is kindled on that fateful night, and the opera follows the joys and woes of the four friends and their lovers. The original production was directed by Emilio Sagi, and the revival is directed by Javier Ulacia.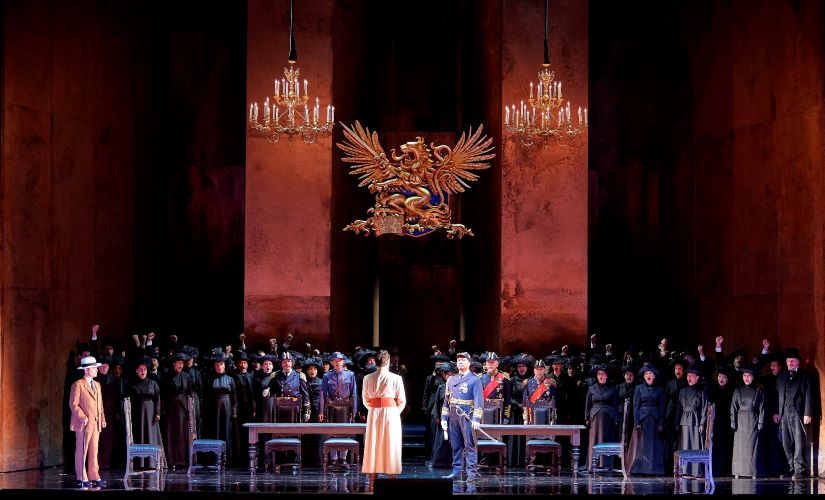 Passion, intrigue and jealousy will reign in February! Music Director of the Israeli Opera Daniel Ettinger will conduct Giuseppe Verdi's Otello in a production directed by Adrian Noble. Well known as a director of Shakespeare, Noble was Artistic Director of the Royal Shakespeare Company in London from 1990 – 2003, and since then has directed theatre, opera, and musical productions worldwide, including co-directing the 2014 Before the Dawn concert series with Kate Bush.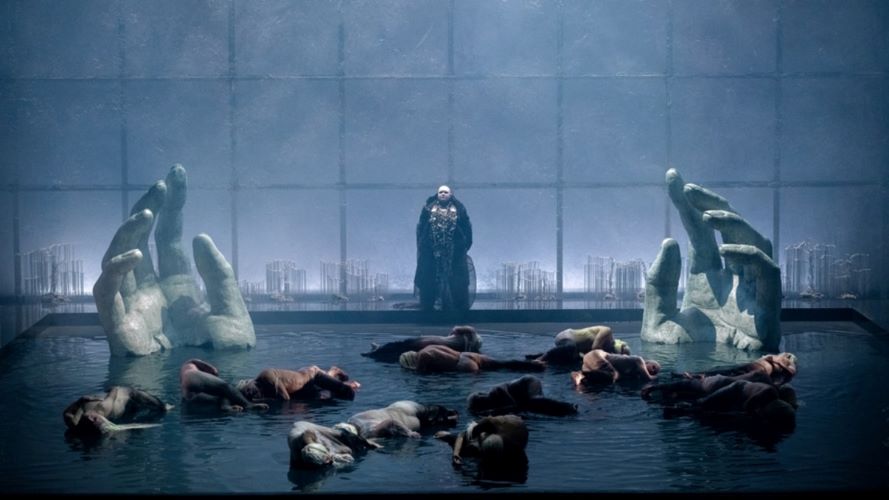 In March there will be an alluring production of Antonin Dvořák's Rusalka, directed by Stefano Poda. Poda is known for designing the set, costumes, and lighting for all his productions. Anyone who has seen his previous productions at the Israeli Opera – Les Contes d'Hoffmann in 2022, and Faust in 2017, will surely be looking forward to seeing Poda's vision for Rusalka, in which the stage of the Israeli Opera will become a pool of water. A rusalka is a figure from Slavic mythology, a water sprite who usually lives in a lake or river. The libretto was written by the poet Jaroslav Kvapil, based on the fairy tales of Karel Jaromir Erben and Božena Němcová. The opera will be sung in Czech.
Choreographer and director Yehezkel Lazarov will make his Israeli opera debut directing Orfeo ed Euridice by Christoph Willibald Gluck, in a production that features his unique dance theatre language. The timeless tale of love and grief is based on the Greek myth of Orpheus, with a libretto by Ranieri de'Calzabigi. The opera is in the genre of azione teatrale, which are operas inspired by mythological subjects that include choruses and dance. The opera will be conducted by Michele Gamba and will be performed in April 2024.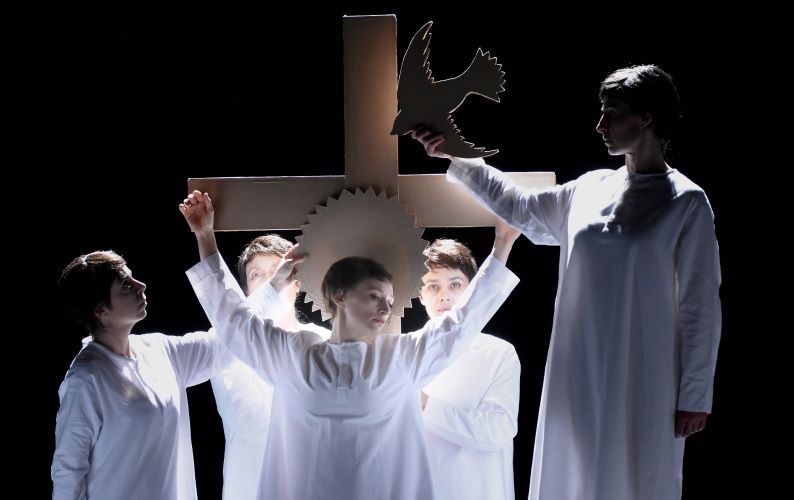 Asher Fish returns to the Israeli Opera to conduct Francis Poulenc's Dialogues des Carmélites, with a libretto by Poulenc based on the play of the same name by Georges Bernanos. Set at the time of the French Revolution, the opera is inspired by the true story of the Martyrs of Compiègne, Carmelite nuns who were guillotined in Paris for refusing to renounce their vocation. The narrative arc of the opera is centered on the fictional character of Blanche de la Force, who wishes to take the veil. During the Reign of Terror, the nuns and priests are hunted. The nuns propose to take a vow of martyrdom and take a vote. Now Blanche must decide where her loyalty and faith lie. The opera will be directed by Olivier Py and will premiere in May/June 2024.
The 2024 opera season will close with one of Verdi's most beloved operas – Rigoletto, conducted by Paolo Carignani. Today the Duke of Mantua would be considered a sexual predator, but even in bygone days, when women did not have much of a voice, his deceptive pursuit of women aroused the ire of fathers and husbands. Rigoletto, the Duke's jester, mocks those victims as part of his job definition, but suffers endless grief when the Duke sets his eyes on Rigoletto's daughter. The opera will be directed by Miguel del Arco and will premiere in July 2024.
The full program, tickets, and additional information may be found on the Israeli Opera website.