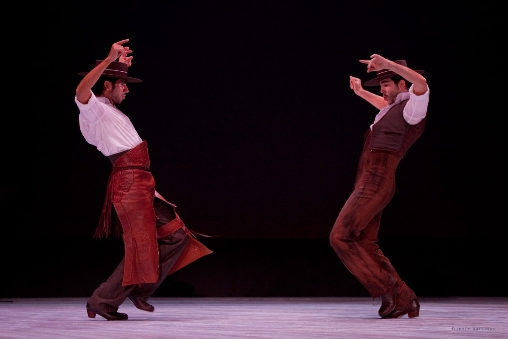 A sizzling hot summer season awaits dance lovers at Suzanne Dellal with Maholohet (Hot Dance) Summerdance 2010, from July 1 – August 31. 84 dance performances by leading Israeli and International dance companies will fill the halls all summer long, and the Vertigo Dance Company will perform Birth of the Phoenix outdoors in the courtyard.
The range of styles – contemporary dance, Middle Eastern, flamenco, and interdisciplinary works – promises a summer of diversity and energy on all stages of Suzanne Dellal.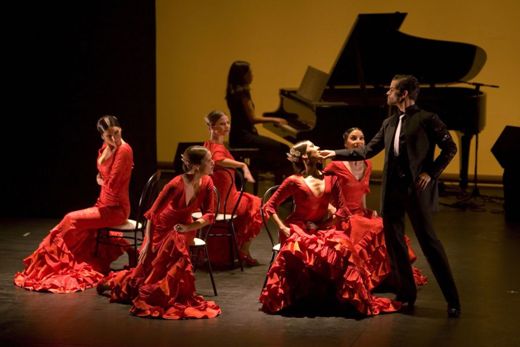 Opening the festival is Madrid Dance – a celebration of Spanish dance from July 1 – 10. The Antonio Najarro Dance Company, founded in 2002, presents a modern version of Spanish classical dance. Jazzing Flamenco, create by Najarro, features 11 dancers in a fusion of jazz, blues, soul and flamenco, to the music of Fernando Egozcue.
Nuevo Ballet Español, under the artistic direction of choreographers Angel Rojas & Carlos Rodriguez, will perform Cambio de Tercio, a combination of traditional dance with contemporary pop influences.
Sharon Friedman and Jesus Pastor will perform an evening of their work, and Pastor will also appear in a program with José Marino. One of the festival highlights will be "Spanish Celebration" when all Madrid Dance performers will come together on a single stage, including Ida Gomez and the Ladino singer Yasmin Levy.
Incidence Choreographique presents original works created and performed by dancers of the prestigious Paris Opera Ballet, with choreography by Nicolas Paul, José Martinez and Bruno Bouché. The Black Light Theatre from Prague returns to Suzanne Dellal with Africania.
There are several premieres of Israeli choreographers to look forward to this summer: Rena Sheinfeld, Ronit Ziv, Tamar Borer and Tamara Arda, Einat Ganz, Rachel Erdos, Anat Grigorio, DaNaKa, the Jerusalem Ballet, Elina Pichersky, Kamea Dance Company, Tirza Sapir, Idan Sharabi, Sharon Vazana, Dafi Eltabab and Mami Shimazaki, Sigal Ziv and Portal.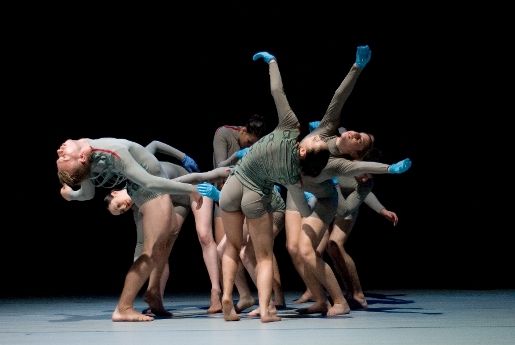 Summer is an excellent opportunity to catch up on performances missed during the year. Returning to the stage are: the Batsheva Ensemble with Ohad Naharin's Kyr/Zina, the Inbal Pinto/Avshalom Pollak Dance Company with Rushes Plus, Arkadi Zaides' Quiet, Dana Ruttenberg and Shlomit Fudaminsky, Iris Erez, Yoram Karmi's Particle Accelerator, Yossi Berg and Oded Graf's 4 Men Alice Bach and the Deer, the Kibbutz Dance Company's Infrared, Shlomi Frige's DIXI, , and the Vertigo Dance Company with White Noise, Mana and Birth of the Phoenix.
All performances will take place at the Suzanne Dellal Centre, 8 Yehieli Street, Neve Tzedek,  Tel Aviv, 03-5105656.
AYELET DEKEL