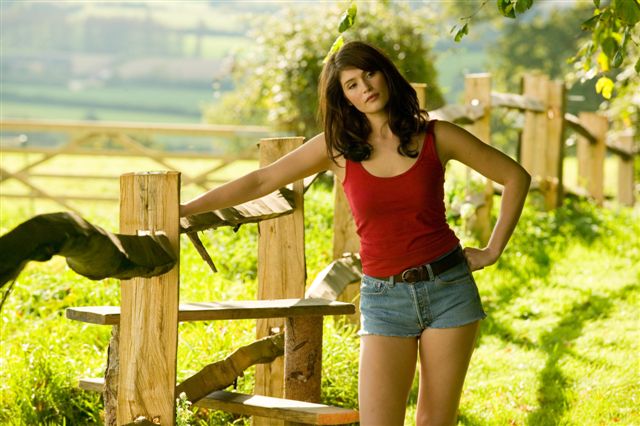 Tamara Drewe (2010), Stephen Frears latest film, will open the 26th Haifa International Film Festival which will take place from September 23 – 30, 2010. Frears, well known for his previous films – My Beautiful Launderette (1985), Dangerous Liasons (1988), The Queen (2006) created a live action adaptation of Posy Simmond's graphic novel, which, in turn, was inspired by Thomas Hardy's novel Far From the Madding Crowd (1847). Gemma Arterton stars as the alluring Tamara Drewe, who returns to her childhood home, disrupting the bucolic peace of the village. Tamara Drewe participated in the Cannes Film Festival 2010, and will be screened at the festival in Haifa courtesy of United King and Shoval Film Production.
Ben Affleck's new film, The Town, will close the festival on October 30th. Set in Boston, this crime drama starring Rebecca Hall is based on Chuck Hogan's The Prince of Thieves which won the Hammett Prize for crime writing in 2004. The film will arrive in Haifa immediately after participating in the Venice and Toronto film festivals, and is screened at the festival courtesy of Globus Group.
Highlights of the festival include:
A tribute to John Huston, with a retrospective of his films: The African Queen (1951), The Man Who Would Be King (1975), Moulin Rouge (1952) and The Dead (1987). The tribute will also include a screening of Cameraman, a feature length documentary by Craig McCall on the life of British cinematographer Jack Cardiff, who filmed The African Queen, The Red Shoes (Powell and Pressburger 1948) and other film classics.
Spotlight on Australian and Latin American films.
Generation to Generation – films for the whole family, including the world premiere of Jan Sverák's (Kolya 1996) new film Kooky.
As in previous years, the festival will host guests from the film industry. The Cinema Café will feature British animation and the classic comedies of Buster Keaton, Laurel and Hardy – all screened on the cinematheque wall under the stars. Pnina Blayer is the artistic director of the Haifa International Film Festival, which is produced by Eyal Shirai, and the Haifa Municipality – Ethos.
AYELET DEKEL