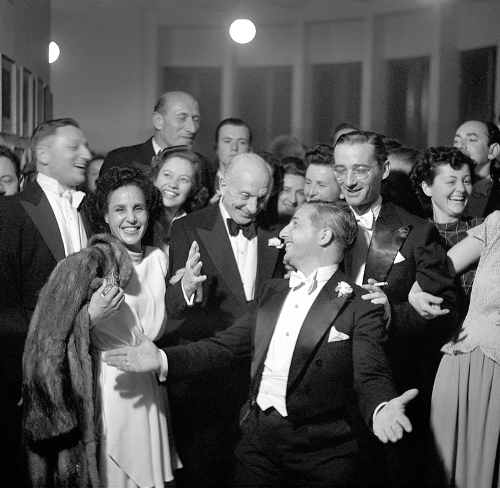 If you are walking down Shlush Street on Monday night and wonder what Moshe Shlush looked like – walk over to Villa D where owner Andrea (Doushi) Leitersdorf is celebrating the third anniversary of the Dallal complex in Neve Tzedek with a unique exhibit. Free and open to the public, the exhibit will be on display for two days only – August 16 & 17, from 19:00 to 23:00 – so walk fast.
'The Telavivians' is dedicated to those individuals who first set the tone for the city. In the serene patio between the Dallal Restaurant and the Dallal Bakery Shop up the street, the exhibit includes life size wax figures, photographs and screenings of archival footage.
Rare black and white portraits of Tel Aviv cultural figures by photographer Rudi Weissenstein are not to be missed. Weissenstein was born in the Czech Republic in 1910 and immigrated to Palestine in 1936 where he worked as a photographer and journalist. In 1940 he opened the "Photohouse Pri-Or" studio on 30 Allenby Street  – where it stands today. The portraits of Tel Aviv cultural figures – Baruch Agadati, Hannah Maron, Nachum Gutman, as well as Moshe Shlush and others, are an eloquent artistic statement as well as fascinating historical documents.
Created by Moshe Rappaport, the wax figures include Tel Aviv notables such as actress Hanna Rovina, and poet Haim Nahman Bialik. Additional information: 03-5109292