With a menu unlike any other café you have ever seen, the Science Café is the place to go. The location? Midnight East's favorite: several places at once. Science Café will be open for one night only on September 20, 2010 as part of Researcher's Night – a science extravaganza in Israel and Europe.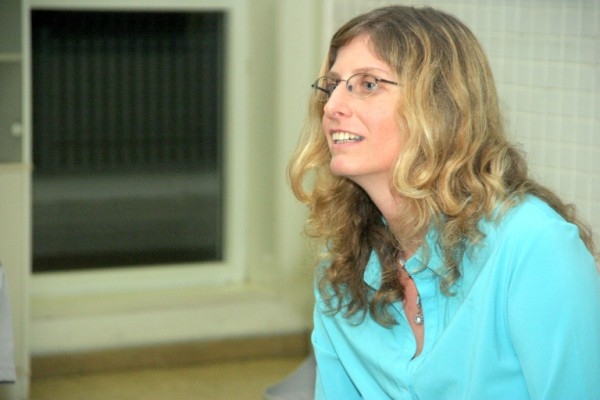 In Tel Aviv the mood will be philosophical as two researchers from the Weizmann Institute –  Lior Noy of the Department of Molecular Biology and Son Preminger of the Department of Nuclear Biology present: "So Who's In There? Brain Research and the Question of Body/Soul". Looking at these questions from a scientific perspective, they will present a survey of the ways these questions have been dealt with in the past, and then discuss brain research studies that attempt to explain these issues. A good part of the evening will be devoted to a discussion with the audience. The event will take place at the HEMDA Centre for Science Education, 7 HaPardes Street, Tel Aviv at 20:30. Free and open to the public, advance registration is required:  03-5210802. 
A complete list of the Science Cafés with topics, locations (and maps!) can be found on the Weizmann Institute website, as well as additional information on other Researcher's Night events. All Science Café events are free.
Encompassing universities, museums, research centers and industry, Researcher's Night activities will take place at: The Weizmann Institute of Science, Tel Aviv University, Bloomfield Science Museum Jerusalem, Mada Tech the Israeli National Museum of Science, dialogue between Galilee artists and scientists art exhibit at Migal Galilee Technology Center in Kiryat Shmona, and more. Most Researcher's Night events, including museum entrance, are free, some tours charge a fee and some events require registration. A list of participating institutions and events (in Hebrew) can be found on the Ministry of Science and Technology website.
Now in its 5th year, Researcher's Night 2010 is sponsored by the European Union, Ministry of Science and Technology, and the Ministry of Industry, Trade and Labor, Bureau of the Chief Scientist.
AYELET DEKEL