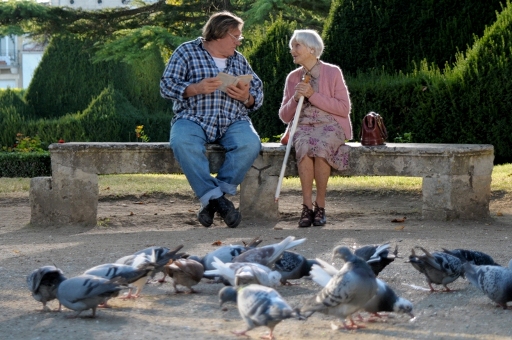 Romantic love is wonderful (sometimes) but love comes in many sizes, shapes, styles and flavors. When it comes to languages, French always works well for a love story, especially when a love of language is part of the narrative. Jean Becker's "My Afternoons with Marguerite" (Le Tête en Friche) is captivating in its simplicity, and, in its own way – almost daring in its premise.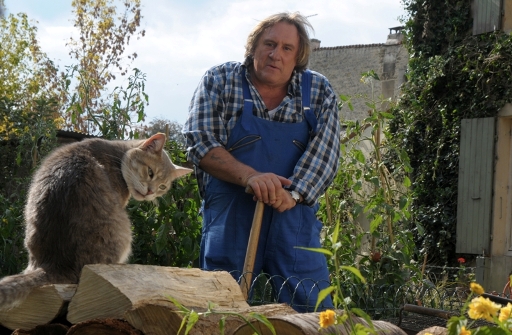 Gérard Depardieu stars as Germain – a middle-aged overweight man, rough and clumsy in speech and manner. He works at odd jobs and spends most of his time hanging out at the local café, and drinking with his buddies. A chance encounter with Margueritte, an elderly woman he meets in the park, leads to a surprising friendship.
Gisèle Casadesus (b. 1914 – her first film credit is from 1934 in Marcel L'Herbier's Raider) is delightfully flirtatious for a bookworm, and her presence illuminates the film throughout. However, the real love interest in this film is neither Depardieu nor Casadesus, but books. Beginning with Albert Camus' The Plague, hesitant at first, Germain embarks on a love affair with books, and his imagination takes him further than he ever thought possible.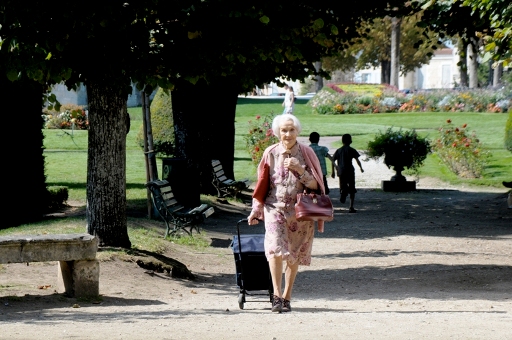 My Afternoons with Margueritte, France 2010, 82 minutes, French with English and Hebrew subtitles. The film is distributed in Israel by Orlando Films, and scheduled for release September 22, 2010 at the following theatres: Dizengof Theatre Tel Aviv; Kochav Theatre Ramat Hasharon; Jerusalem Cinematheque, Chen Theatre Rehovot; Amami Theatre Haifa.