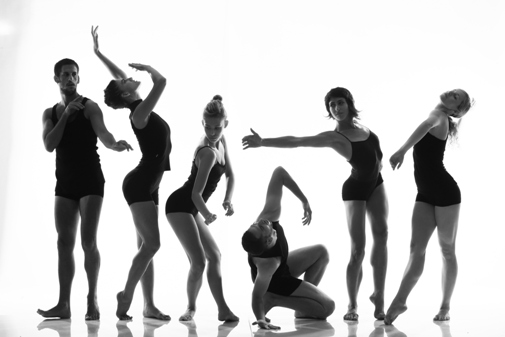 Looking for something different? So are Hannah Munitz, General Director of the Israeli Opera and Yair Vardi, Director of the Suzanne Dellal Centre. In a press meeting that took place today at the Opera, Munitz and Vardi launched their latest collaboration: The Project.
An ensemble of Israeli dancers will perform contemporary works by three internationally renowned choreographers: Through the Center by Emanuel Gat, Light Years by Jacopo Godani and Supernova by Marco Goeke. 260 dancers auditioned for the project last August – 11 were selected to perform, with 2 interns. The dancers are: Galit Ben Ari, Amy Azuz, Orin Yehonatan, Naama Tamir, Anton Lapidus, Dor Mamalia, Shahar Levi Israel, Nir Benita, Tamar Sandler, Ella Nagly, Tamar Son, Sergei Zak, and Adi Amir.
The Project aims to bring the best of contemporary international repertory works to Israel, opening up new options for young dancers and introducing the Israeli audience to a diversity of styles. Most of the established companies in Israel are associated with the work of a particular choreographer. It is an auteur scene, each company with its signature style: the Batsheva Dance Company with Ohad Naharin, the Kibbutz Contemporary Dance Company with Rami Be'er, Fresco with Yoram Karmi and more. While programs such as Tel Aviv Dance bring the work of foreign choreographers and dance companies to Israel, the current project is innovative in the encounter it creates between Israeli dancers and international dance repertory.
Hannah Munitz and Yair Vardi are the artistic directors of this collaboration between the Opera and Suzanne Dellal, and Mate Moray, former soloist with the Israel Ballet and the artistic director of the dance program in Matan, is the manager.
Moray presented a preview of selections from the works, saying that "The common language is classical ballet and the dancers have many hours of ballet class." Yet he added, in reference to Goecke's Supernova, "It is based on classical ballet, but you will not see any ballet here." What you will see is an ensemble of talented dancers performing in three very different works, each with its own feel – explosive energy with a serious pointe.
Performances: November 30 & December 10 at the Israeli Opera/Tel Aviv Performing Arts Center, 19 Shaul Hamelech Street, Tel Aviv. Tickets: 03-692777, www.israel-opera.co.il