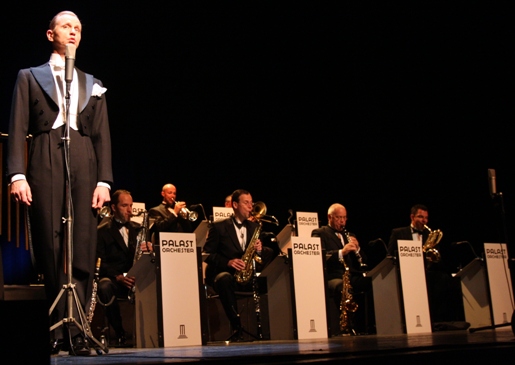 Suave, sophisticated, the kind of man who whistles while wearing a tuxedo, Max Raabe and the Palast Orchester bring the elegance of a distant era to the stage with songs of the 20s and 30s. Evoking a world we dreamily recall from old movies – men with slicked back hair whose main role in life is opening champagne bottles, women whose glittering evening gowns graze the floor as they dance to the band – "Tonight or Never" currently performing at the Israeli Opera, is a romantic, entertaining evening.
The musicians of the Palast Orchester are a delight – the excellence of their playing matched by their playfulness, as each number is exquisitely staged. They are all stellar performers.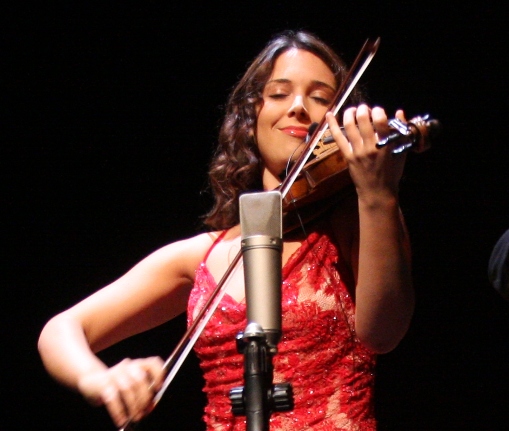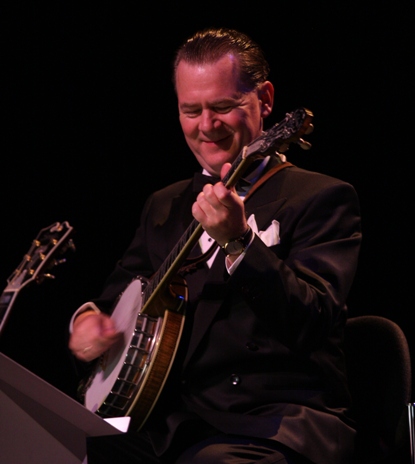 From the vintage mic stand to the musician's podiums, each element contributes to creating a unique mood and feel. Stylized and self-aware, Raabe introduces the songs with in a formal manner, with subtle humor. Striking precisely the right tone on standards such as Kurt Weill's Whiskey Bar (from Weill & Brecht's 1930 opera Rise and Fall of the City of Mahagonny) and several light, breezy numbers, he touches the heart with Fritz Kreisler's Love Comes and Goes (1934).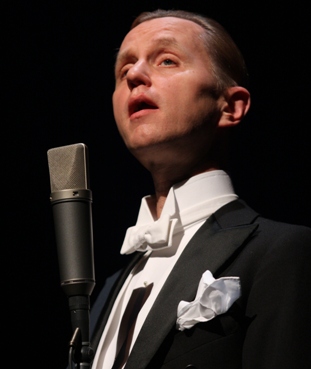 After hearing Max Raabe perform, you will certainly have your own favorites, but in the meantime, enjoy my pick – Irving Berlin's Cheek to Cheek, first performed by Fred Astaire in the movie Top Hat (1935):

Members of the Palast Orchester: Max Raabe, vocals; Cecilia Crisafulli, violin; Rainer Fox, Baritonesax, clarinet, vocals; Sven Bährens, Altosax, Clarinet; Johannes Ernst, Altosax, Clarinet; Bernd Frank, Tenorsax, Clarinet; Thomas Huder, Trumpet, vocals; Michael Enders, Trumpet, Vocals; Jörn Ranke, Trombone, Viola, vocals; Bernd Hugo Dieterich, Bass, Sousaphon; Ulrich Hoffmeier, Guitar, Banjo, Violin; Vincent Riewe, Drums, Ian Wekwerth, Piano; Bernd Frank, Musical Director.
Performances:
October 19 at 20:00 Israeli Opera, 19 Shaul Hamelech Street, Tel Aviv. Tickets: 03- 6927777
October 20 at 20:30, Jerusalem Theatre, 20 Marcus Street, Jerusalem. Tickets: 02-5605755
October 21 at 20:30 Kreiger Center for the Performing Arts, 6 Eliyahu Hakim Street, Haifa. Tickets: 04-8334741.
AYELET DEKEL