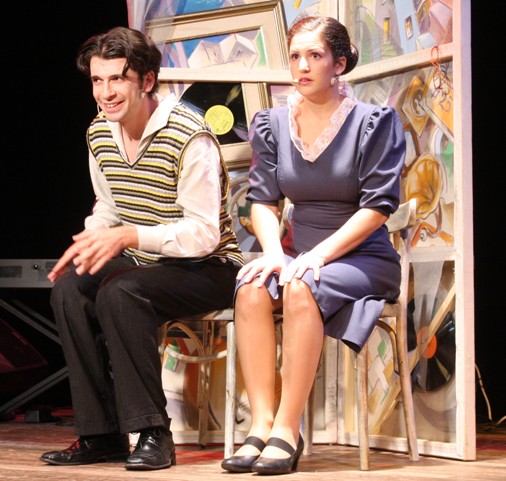 Remember the good old days when you could go out for an evening of music and comedy to lift your spirits and warm your heart? You don't? Well, even if you were born several decades too late, don't despair – Mikro Theatre has taken those beautiful old songs out of the attic, dusted them off and combined them with comic skits written by Michael Zabanitzky to create "Shirim MeHaBoydem" (literally: songs from the attic).
Sima Goren and Michael Gorodin present musical therapy to cure every possible ill, covering all topics from love to bagels, and even a math lesson that will have you either laughing or cringing remembering past numeric terrors. With songs from popular Russian composer Nikita Bogoslovsly (1913 – 2004) such as "Dark is the Night" (a favorite of Winston Churchill) and Israeli songwriters Sasha Argov, Ali Mohar, Natan Yonatan, Naomi Shemer, Natan Alterman, Dan Almagor and many others, it's a stroll down memory lane – nostalgic for some and a lovely introduction to anyone hearing the songs for the first time.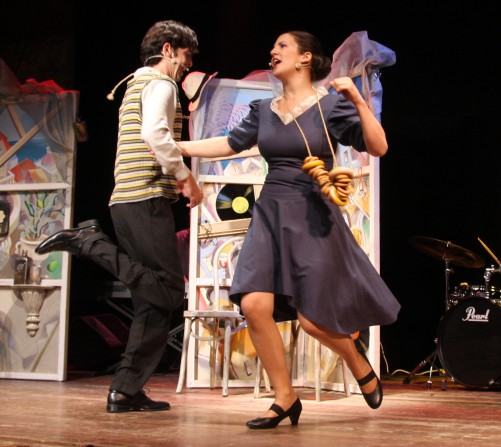 "Shirim MeHaBoydem" will be performed on Wednesday, October 27 at the Cameri Theatre in Tel Aviv, tickets are 90 NIS, 50 NIS for students with the code 40, and 50% discount for seniors, call: 03-6060960. The show is part of the Mikro Theatre repertoire, performed monthly at the Khan Theatre in Jerusalem, the next Jerusalem date is November 11, 2010, for tickets call: 02-6718281 ext.1. Additional information (in Hebrew) is available on the Mikro Theatre site. "Shirim MeHaBoydem" is directed by Mikro Theatre founder Irina Gorelik with musical direction by Boris Zimin, translations by Michael Gorodin and performed by Sima Goren and Gorodin, with Oleg Sosnov on drums and Boris Zimin on piano.
 AYELET DEKEL