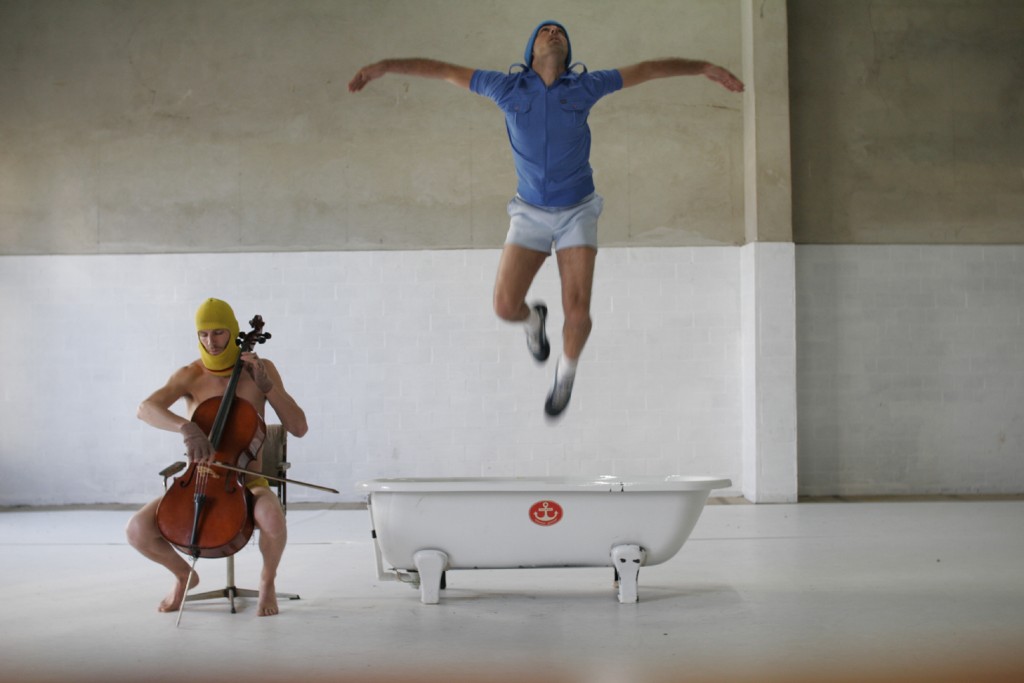 The German Season at Tmuna moves into dance with 3Some by Nir de Volff, which will premiere October 28, and  Basically I don't, but actually I do by Saar Magal and Jochen Roller, which will premiere November 4, 2010.
Choreographer Nir de Volff explores the terrain of shame, both public and private. 3Some is created and performed with dancers Knut Berger and Sahara Abu Gosh. The work is in two parts, examining the emotional and physical aspects of the Israeli-German and Israeli-Palestinian encounter, respectively.
 A graduate of the Royal Academy of Dance in London, Nir de Volff won the award for dancer of the year in 1995 in Israel and has been living and working in Berlin since 2003. Knut Berger studied acting and has appeared in WIR (2003), directed by Martin Gypkens and Walk on Water (2004), directed by Eytan Fox. Sahara Abu Gosh was born and grew up in Ramallah, and currently lives in Berlin where she is an actress and belly dancer.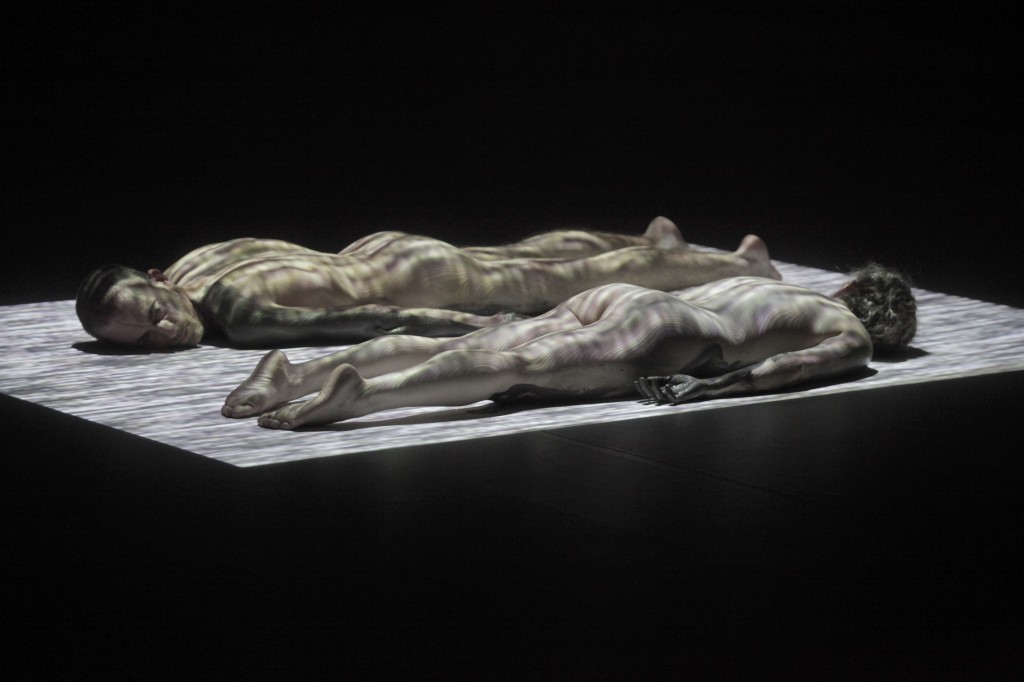 Basically I don't, but actually I do is a collaboration between Israeli choreographer Saar Magal and German choreographer Jochen Roller that examines the memory of the Holocaust from the perspective of the third generation. Taking a photo of an SS man shooting a Jewish woman as their starting point, they create a catalogue of images and situations. Without direct access to the historical information that disappeared with their grandparents, they use various experimental stage set-ups to explore the ideas and realities that shape their German-Israeli relationship. The work is a Production by Jochen Roller and DepArtment, in coproduction with Kampnagel Hamburg and Goethe- Institut Tel Aviv. Funded by Behörde für Kultur, Sport und Medien Hamburg and Fonds Darstellende Künste e.V.
Saar Magal studied at the Thelma Yellin High School and the Laban Center for Movement and Dance in London. She created dance works for the Batsheva Dance Company from 1996 to 1998, and worked with the Polish director Krzysztof Warlikowski from 2004 – 2008. Magal recently choreographed the play An Unquiet Night, based on the songs of Shlomo Artzi and directed by Yael Ronen at the Cameri Theatre. Jochen Roller studied dance and theatre at Geissen and choreography at the Laban Center for Movement and Dance in London. Curator of dance at the independent theatre Kampnagel in Hamburg from 2007 – 2009, he currently lives and works in Berlin.
3Some will be performed on October 28 at 20:00 and October 29 at 20:30. Basically I don't, but actually I do will be performed on November 4 at 20:00, November 5 at 20:30 and November 6 at 20:00. Tmuna Theatre, 8 Soncino Street, Tel Aviv. Tickets: 03-5611211.