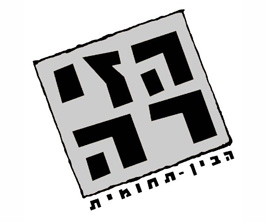 Hazira, the Performance Art Arena in Jerusalem, invites choreographers to submit proposals for new works that will be premiered at the "New Dance 2011" project in Jerusalem:
New Dance 2011 is designed to be a fertile environment for artists in the field of dance to grow and develop. The project is under the artistic supervision of the choreographers Anat Danieli and Arkadi Zaides. Successful applicants will enjoy mentoring, production assistance, financial support, master classes led by choreographers and theorists from Israeli and abroad, and the opportunity to participate in a new discourse between artists about choreography.
New Dance 2011 will focus on work that draws inspiration from the realities of life in Israel, a reality that is full of contrasts, and which demands an artistic response. We invite artists to submit proposals in response to this complex reality.
Proposals must be submitted by November 25, 2010, and sent to: haziradance@gmail.com. Proposals must include a detailed concept (no more than two printed pages), a CV, a DVD of previous work or internet links to that work, and contact information. Presentations will take place on December 16 & 19 at the Performance Art Arena, 28 Derech Hevron, Jerusalem. For further information call 02-6783378.