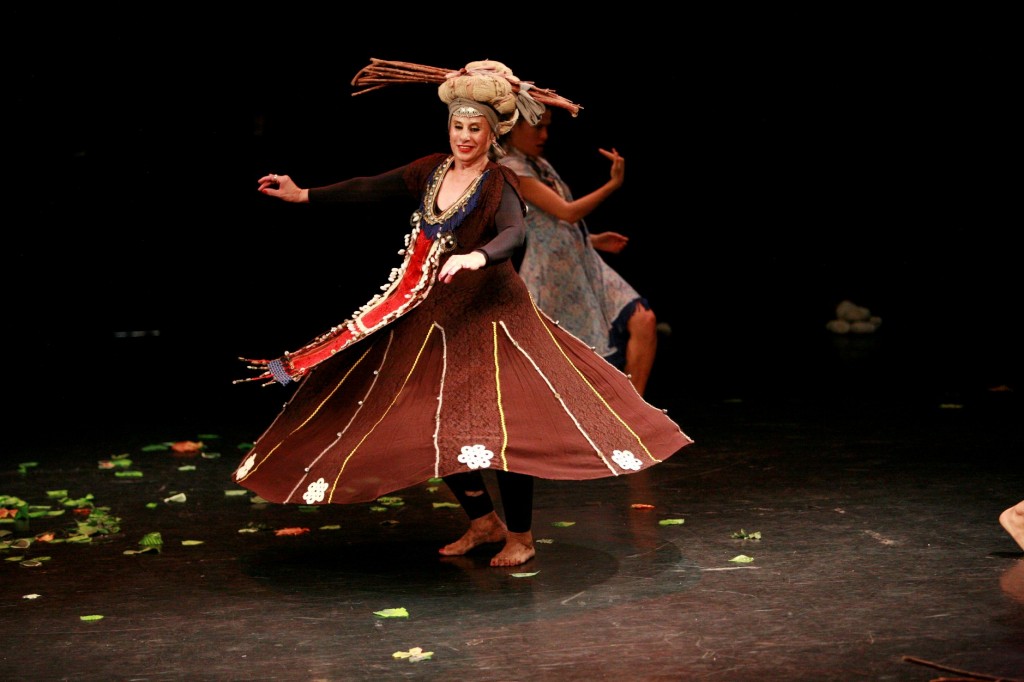 Nofim, a new dance work by Joseph Tmim, will premiere on December 1, 2010 at the Inbal Ethnic Centre in Tel Aviv. Inspired by the landscape and people of Israel, the work interweaves ethnic and contemporary dance to evoke the desert sands, rocks, mountains and sea. Reflecting cultural diversity in music, dance and text, Nofim features original music composed by Didi Erez, and selections from the poetry of Saul Tchernichovsky, Natan Yonatan, Yehuda Amichai, and Roni Somek.
Nofim by Joseph Tmim
Music: Didi Erez
Performers: Malka Hagbi, Marianne Ornitsev, Kobi Moshe, Tomer Dahan, Asher Gelman, Liron Cohen, Bar Tahar, Yael Yemin, Tzipi Tanami.
Costumes: Uzi Amrani, Lighting: Yaakov Baressi, Artistic direction: Razi Amitai
Performances will take place:
December 1 & 2 at 20:30, December 3 at 13:00, December 4 & 9 at 20:30, December 10 at 13:00, December 11 at 20:30 and December 12 at 19:00.
Inbal Ethnic Centre, 6 Yehieli Street, Neve Tzedek, Tel Aviv. Tickets: 03-5173711.