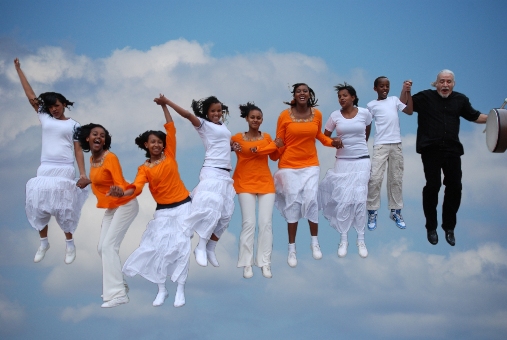 The Hullegeb Ethiopian Arts Festival is a harvest of the abundant talents in theatre, music and dance. The festival will open with Shlomo Gronich and the Sheba Choir in "Hot Earth" on Thursday, December 16, 2010 at the Jerusalem Theatre. Celebrating Israeli Ethiopian arts, the festival is initiated and produced by the Confederation House in collaboration with the Ministry of Immigrant Absorption and will take place from December 16 – 25, 2010 in Jerusalem.
The Israeli-Ethiopian Theatre Ensemble Hullegeb (Amharic: containing everything) is celebrating 5 years of activity at the Confederation House, and will celebrate this anniversary with the first-ever festival dedicated to the creations of artists of Ethiopian origin in the fields of dance, music and theatre – the Hullegeb Festival. The members of the festival artistic committee are: Confederation House Director Effie Benaya, Hullegeb Theatre Artistic Director Moshe Malka, Professor Edwin Sarusi, Shlomo Israeli, Tehilla Ishayahu-Edga and Abate Berihon. Performances will take place in venues throughout Jerusalem: the Jerusalem Theatre, Beit Shmuel, Confederation House, the Lab Theatre and the Jerusalem Cinematheque.
The festival reflects the depth and variety of Ethiopian culture – from traditional to contemporary, and its dialogue with the surrounding Israeli culture can be seen in the wide range of performances presented in the festival. The Artistic Committee's statement: "This is a new and unique culture, born with the arrival of Ethiopian immigrants to Israel, with exceptional stories of the journey and adaptation to the new surroundings. These stories when they come in contact with theatre, music, and dance, create a valuable cultural jewel that belongs at the forefront of the Israeli stage."
Shlomo Gronich will open the festival with a new generation of the legendary Sheba Choir, first established in 1991. Songs like "The Journey to Eretz Israel", "An Israeli Song", and "Hot Earth" have become part of our collective memory will be performed alongside new compositions by Gronich, who will accompany on piano, djembe and shofar.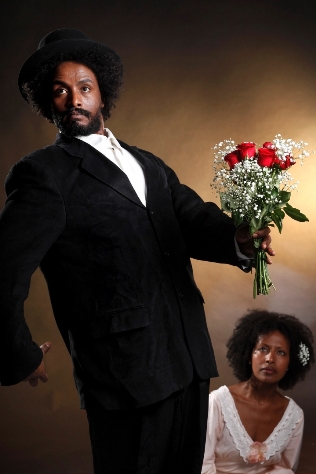 Hullegeb Theatre will present a marathon of their plays:
The House of Metuko – Winner of the Best Play and Best Actor Awards at the 2009 Acco Theatre Festival, the play tells the story of Metuko Maleso, an ordinary guy, who wanted to keep his promise to his late mother and marry his beautiful fiancée. To his horror, Metuko discovers that his house has suddenly disappeared, with his fiancée inside. A surrealistic play full of longing, songs, music, clowning and physical theatre in the finest tradition of the Ethiopian-Israeli Hullegeb Ensemble. General direction: Effie Benaya; Script and staging: Moshe Malka; Cast: Aycho Biya, Bayna Getahon; Tehilla Yeshayahu-Adghe; Tehitina Kebede Assefa; Yochay Harat; Music: Abate Berihun; Set and costume design: Nava Shtar; Lighting Design: Albert Yishinski; Assistant director and producer: Mirit Yanay. December 18 at 20:30 at the Lab Theatre (HaMa'abada).
Love Sick – three women and a man spin three urban love stories that intertwine with texts from the Biblical Song of Songs. A premier of a new work by the Hullegeb ensemble, dance theatre that moves between the realistic and experimental, between movement and breathing. Actors: Aymos Aynu, Tamar Elkin, Maya Har-Zion and Tehilla Yeshahahu-Adghe; Script, direction and movements: Moshe Malka; Set and costume design: Nava Shtar; Music: Nadav Vikinski; Lighting design: Albert Yeshinski; Stage and production assistant: Mirit Yanai. December 25 at 21:30 at the Lab Theatre (Ha Ma'abada).
On Her Own – a woman of Ethiopian origin attempts to find love through the Internet. As a result, she observes the amusing and sad absurdity of her life, longs for her childhood in Ethiopia and attempts to reexamine a painful former marriage. By Moshe Malka and Tehilla Yeshayahu-Adghe; Director: Moshe Malka. December 17 at 12:00, the Confederation House.
Teret Teret – humorous Ethiopian stories are presented through motion and music. The result is precise, exciting and funny, with live vocals accompanied by musician Abate Berihon. At the center of the play are three immigrants who attempt to connect through their culture and stories. Adapted and directed by Moshe Malka. December 20 at 20:00 at the Lab Theatre (HaMa'abadah).
More in theatre – three different stage personalities, three different views of the journey from Ethiopia and life in Israel:
It Sounds Better in Amharic
Yossi Wasa tells about the landscape of his childhood in a small village in northern Ethiopia, explains how not to court a girl from the village, and describes what people do when walking 700 kilometers from Ethiopia to Sudan, in the midst of intimate conversations among donkeys.
Script: Yossi Wasa and Shay Ben-Atar, Direction: Shay Ben-Atar, Costume and set design: Adi Katz, Technical operation: Noam Toplian, Production: Theater of the Soul
Sunday, December 19 at 18:00 and 20:00 at the Confederation House.
An Ethiopian's Word
Shmuel Bero in a one-man comedy, focusing on the performance of Manisan Ben Avraham – a standup comic who every night shoots his satirical and humorous arrows at Israeli society and the Ethiopian community from which he emerged. An Ethiopian's word blurs the boundary between standup comedy and soul searching, and is filled with light humor and painful memories. Script and acting: Shmuel Bero; Director: Yaron Motola.
Wednesday, December 22 at 18:00 and 20:00, Confederation House
Gur Aryeh Yehuda
Shay Pardo performs a monodrama that begins in the pastoral exoticism of Ethiopia, moves from a place where man is attentive to nature and does not mix into the affairs of others, to the complex Israeli reality. The play was awarded an honorable mention at the Haifa festival. By Shay Pardo; Director: Danil Borobin; Stage assistant: Gidi Smilansky; Music: Ohad Goldbart; Movement design: Marina Baltov; Set and costume design: Polina Adamov and Svetlana Lifschitz.
Thursday, December 23 at 18:30 and 20:30 at the Confederation House.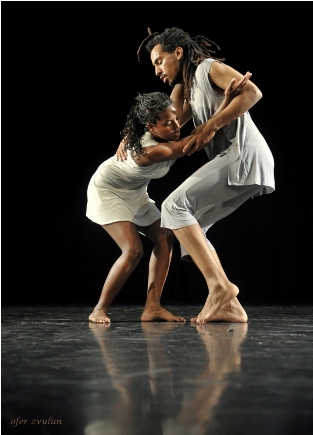 The Beita Dance Ensemble will perform "The Best – and Jerusalem Premieres" on Sunday, December 19 at 21:00 at the Shimshon Center, Beit Shmuel. Artistic direction: Ruth Eshel; Dancers: Zvika Hizikias, Daniel Brahana, Sendaka Maharat, Mazal Dmuza, Esther Makunin, and Hani David; Deputy Director: Miki Yaari.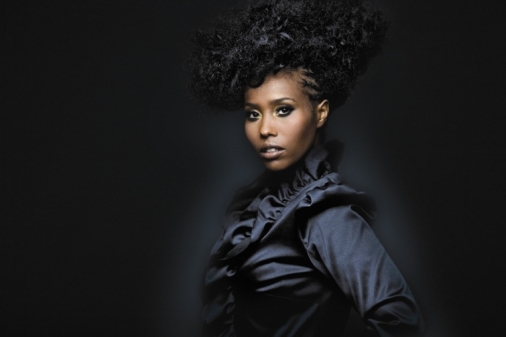 The musical events at the festival will be varied and plenty:
In A Hurry to Move
Ayala Ingedashet with selected songs from her first album – one of the most promising artists in Israel, an original and surprising composer, writer, soul and R&B vocalist who has worked with some of the best known artists of the Israeli music scene, and proven her ability to draw audiences into a rhythmic and moving experience in her new solo career. With guest appearance by Mary Ingedashet, Ayala's sister. Ayala Ingedashet, vocals; Elad Naaman, kahon; Daniella Bos, electric guitar. Guests: Mary Ingedashet, vocals; Yonatan Lev, guitar; Noam King, saxophone.
Addis Mist
Nadav Haber Quartet
Premiers and familiar numbers by saxophonist Nadav Haber, who began as a jazz musician – and then discovered Ethiopian music. The works are based upon traditional Ethiopian meldies, with influences from jazz and Arab music. Nadav Haber, saxophone; Zohar Kahila, keyboards; Yehuda Ashashe, bass; Ofer Benita, drums.
Tuesday, December 21 at 20:30 at the Confederation House.
Addis Ababa, New York, Jerusalem
Abate Berihon and Anat Fort
After two solo albums and international critical acclaim, jazz pianist Anat Fort joins saxophonist Abate Berihun in an astounding encounter between ancient Ethiopian music and contemporary jazz. Anat Fort, piano, Abate Berihon, saxophone and vocals, Hiwet Mekonen, vocals, percussion.
Wednesday, December 22 at 21:30, Jerusalem Cinematheque
Kudus Kudus – the Sacred Songs of Ethiopian Jewry
The Ethiopian keisim alone preserve the melodies and prayers of Ethiopian Jewry in the ancient Gez language. Now the Israeli audience can become familiar with this rare heritage through its prayers with jazz arrangements. Participants: Keis Mantesanot Eli Vanda; Keis Tsahiya Gongol; Keis Maserat Baruch; Keis Azariya Avihu and students of the keisim from Ashkelon. Abate Berihon, saxophone and musical arrangement; Alon Yoffe, drums; Avri Borochov, bass; David Ada, piano. Editor and presenter: Moshe Bar-Yuda.
Friday, December 24 at 11:00 at the Confederation House.
For further information contact the Confederation House: 02-6245206. For tickets call: Bimot 02-6237000, Jerusalem Theatre: 02-5605755, Bet Shmuel: 02-6203463, Jerusalem Cinematheque: 02-5654333, The Lab Theatre (Ha Ma'abada): 02-6292000.