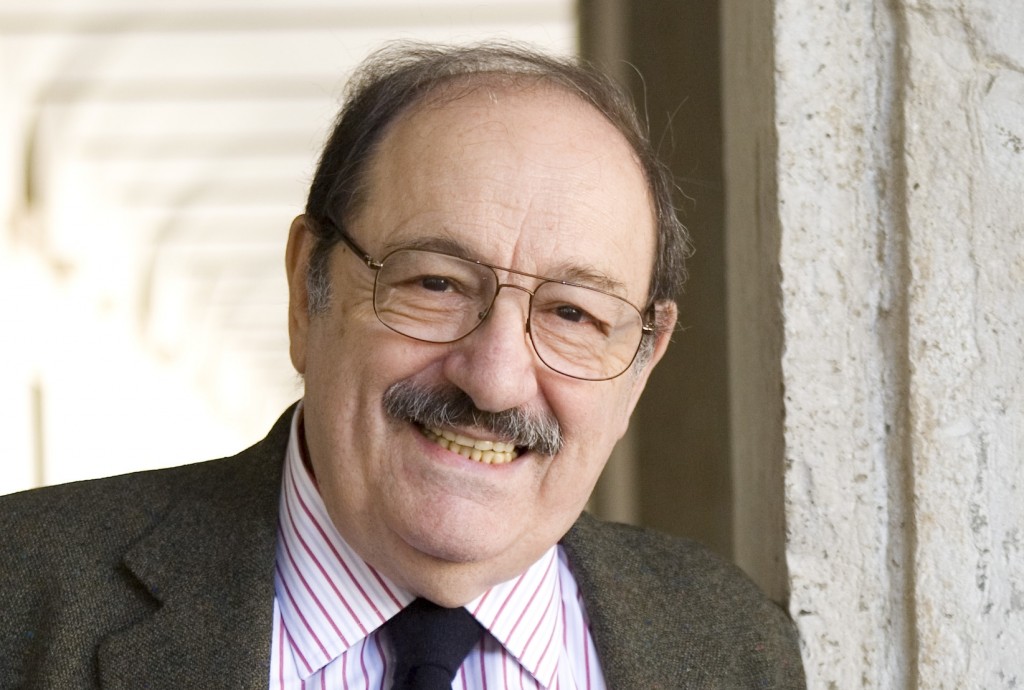 Italian novelist, literary critic and philosopher Umberto Eco will attend the Jerusalem International Book Fair, which will take place from February 20 – 25, 2011 at the ICC Jerusalem International Convention Center. Eco's participation in the Book Fair is made possible by the Italian Cultural Institute.
Eco (b. 1932) is best known for The Name of the Rose (1980), a mystery set in a medieval monastery, made into a film starring Sean Connery in 1986.  His most recent novel, The Cemetery of Prague, published in Italian in the fall of 2010, has generated controversy. Based on the notorious Protocols of the Elders of Zion, at the center of the novel is the fictional bad guy Simone Simonini, an anti-semite who comes up with the conspiracy theory. Sales have been going well, and apparently reviews have been positive, however, so far, the book is only out in Italian, so English speakers will have to wait to find out for themselves.
The Jerusalem International Book Fair, initiated by the Jerusalem Municipality and organized by the municipal company Ariel, has taken place every other year since 1963, and is considered one of the world's leading book fairs. 600 publishers, editors and authors from 30 countries are expected to participate in this year's fair.
In addition to the many books on display, there will be literary and cultural events open to the public free of charge, including: Literary Café, librarian day, meetings with authors, exhibitions, seminars and a unique literary convention with 47 literary editors and agents from 18 countries.