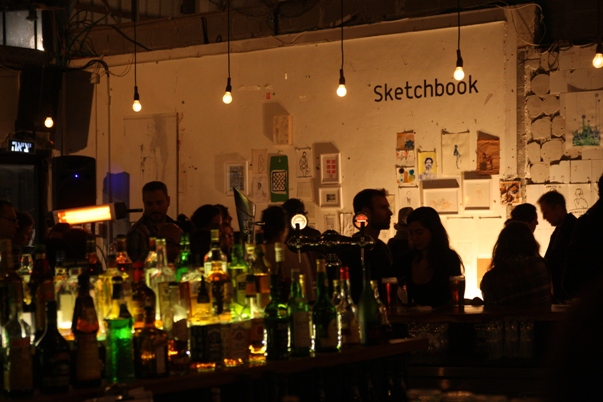 Moments of movement, trying out a thought, sketching out a feeling – a dancer's sketchbook is her body in the time and space of the moment. Shay Haramaty, a dancer in the Inbal Pinto Avshalom Pollak Dance Company, captured the sense of searching, researching, questioning, relating the process of the dancer to that of the visual artists in a site-specific work last night at the opening of the Sketchbook exhibit last night at the Container in Jaffa Port. Her costume, an integral part of the performance, as can be seen in the photos below, was designed by Dana Malik.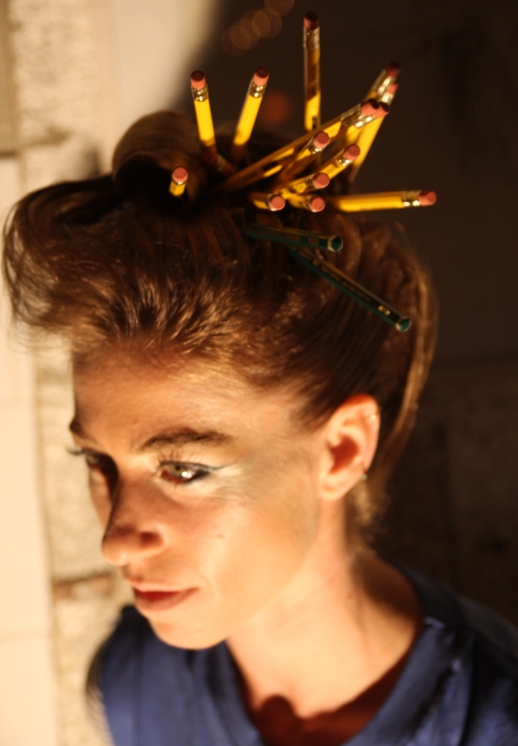 A one-time event created and performed by a talented, expressive dancer, only the memory and images remain. The Sketchbook pop-up exhibit, a group show initiated by the Vagabundas – Merav Zaks, Omer Shani and guest curator Yael Rechter, will be open thru Saturday, during the following hours: Friday, January 28 from 12:00 – 18:00 with music & drinks, and a last chance for late-comers on Saturday, January 29 from 13:00 – 16:00, at The Container, Jaffa Port. All works exhibited will be for sale, with prices ranging from 400 NIS – 5,000 NIS.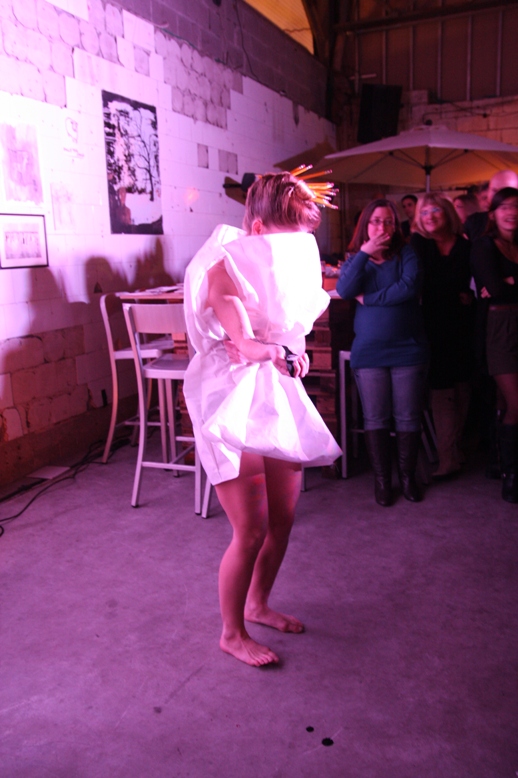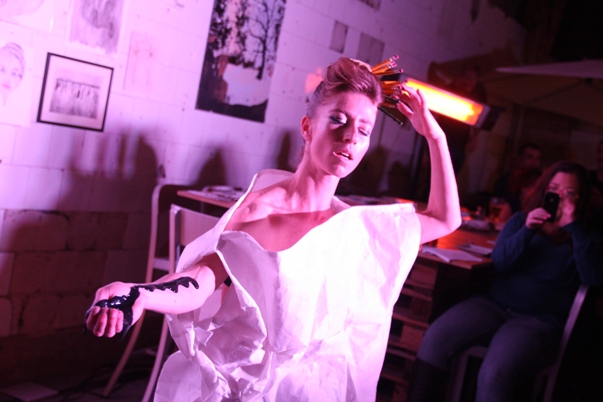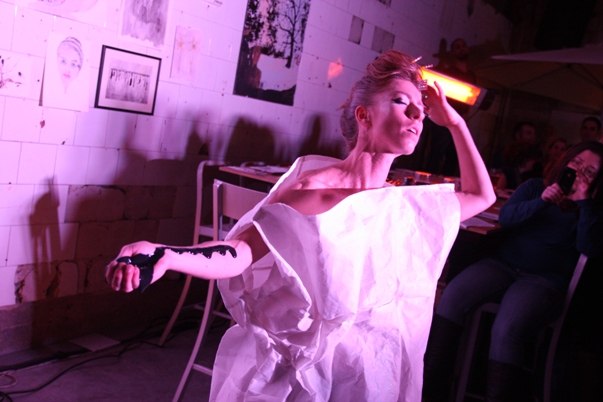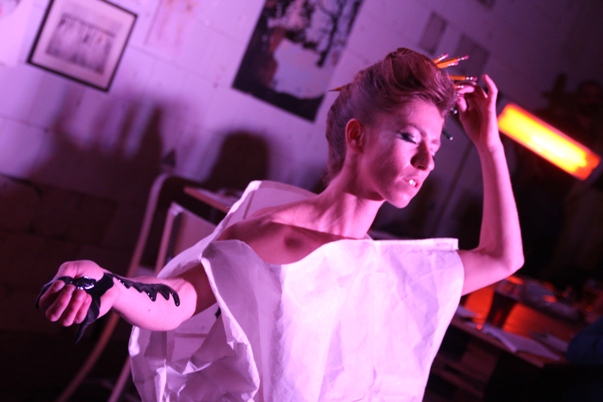 Among the participating artists are: Amir Nave, Dror Karta, Doron Langberg, Meital Katz Minerbo, Michal Yaniv, Michel Platnic, Oree Holban, Yoav Hirsch, Nadav Lifshitz, Nivi Alroy, Eran Shekin, Zivi Geva, Rafael Salem, and Shoshanah Ciechanowski.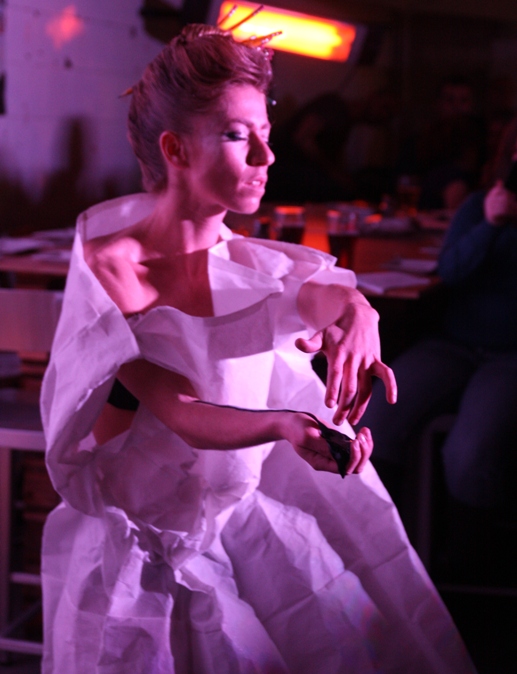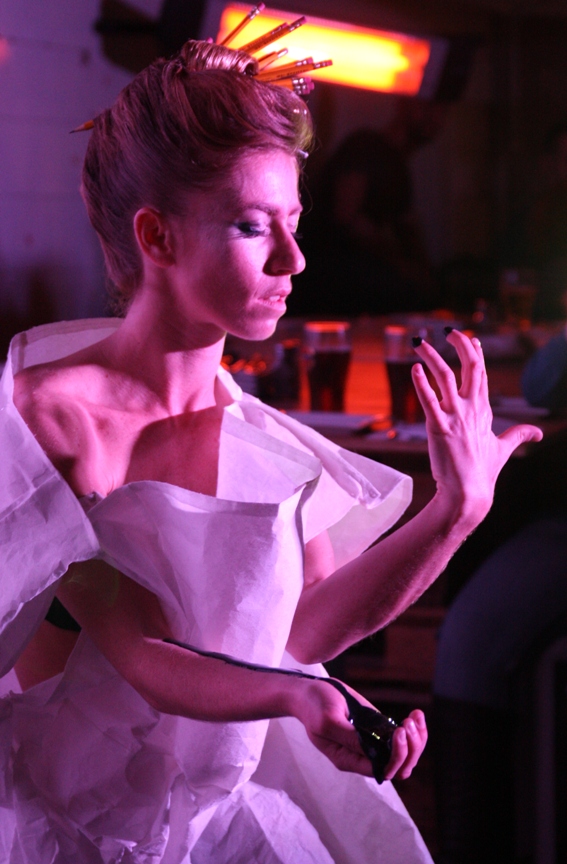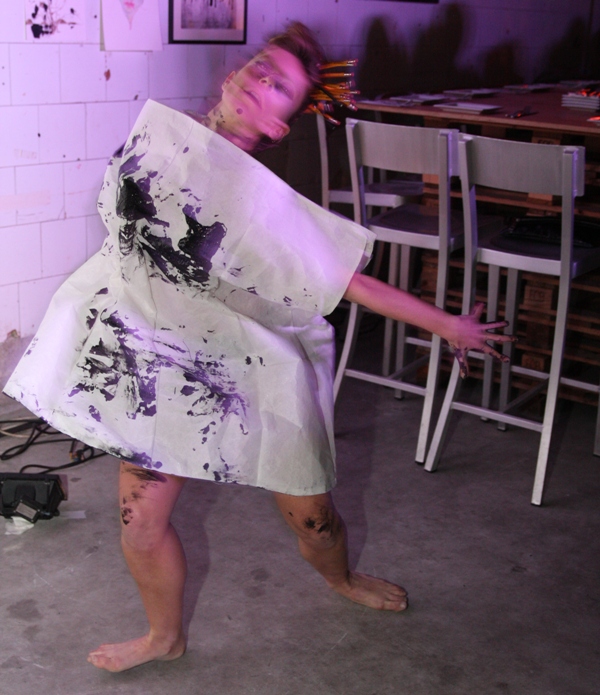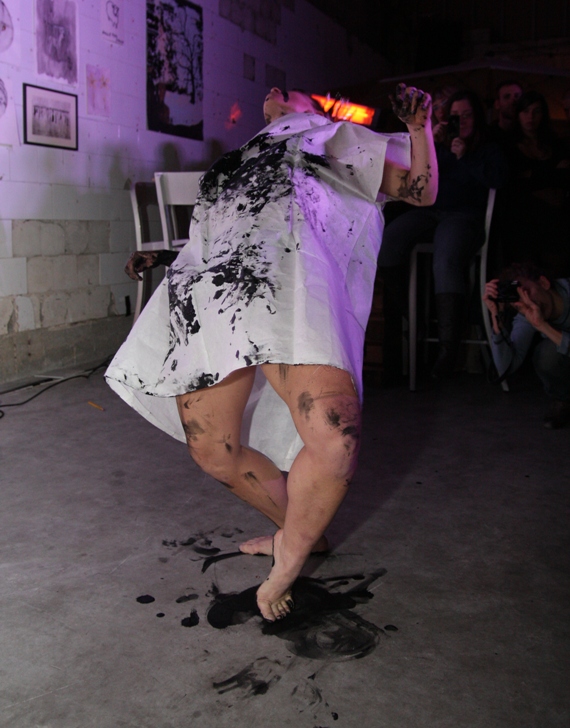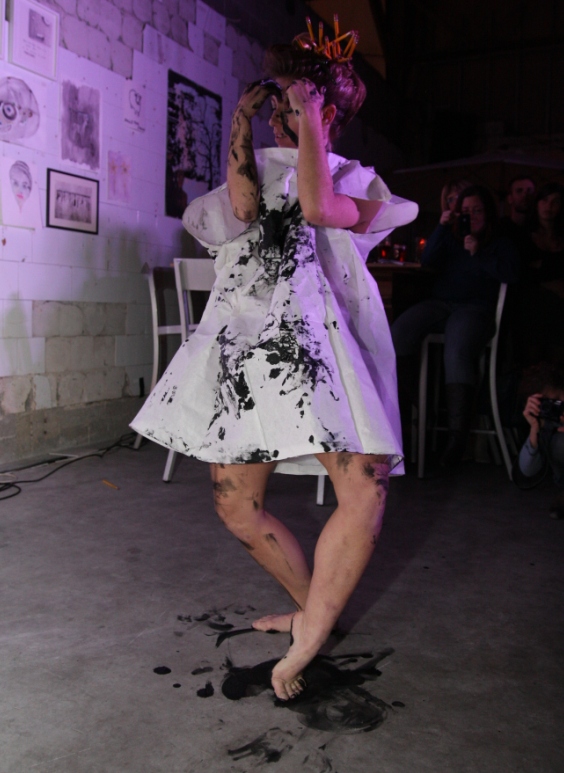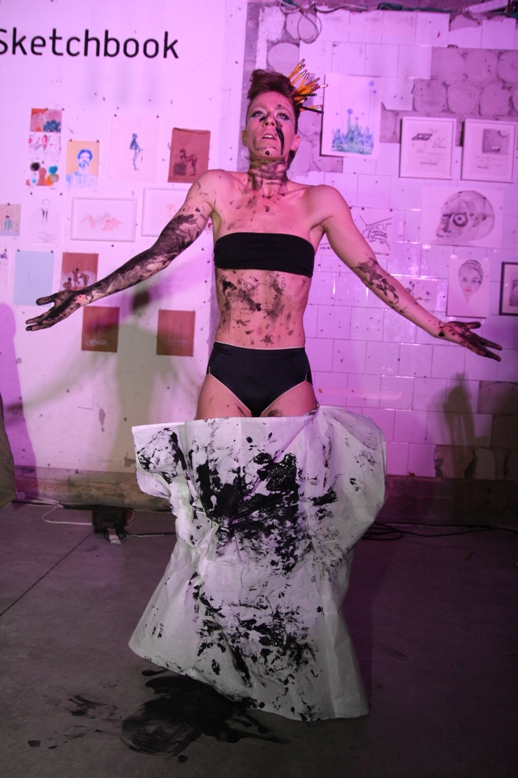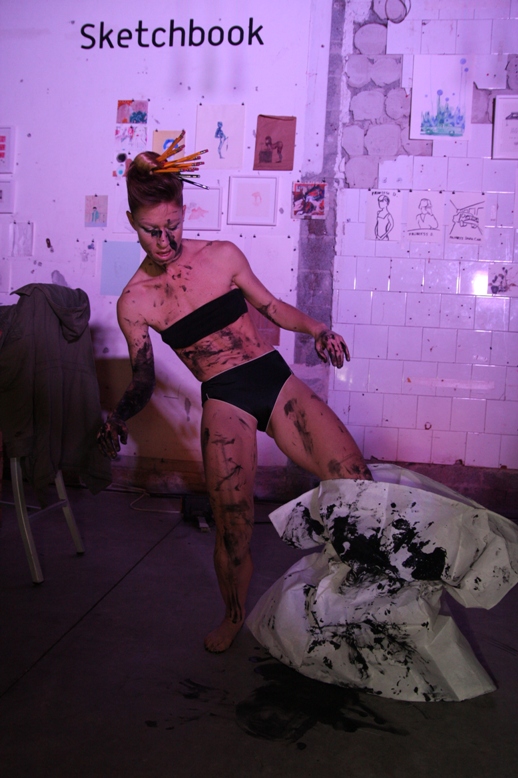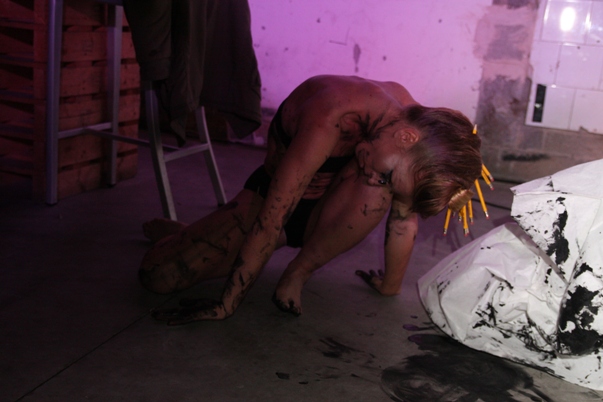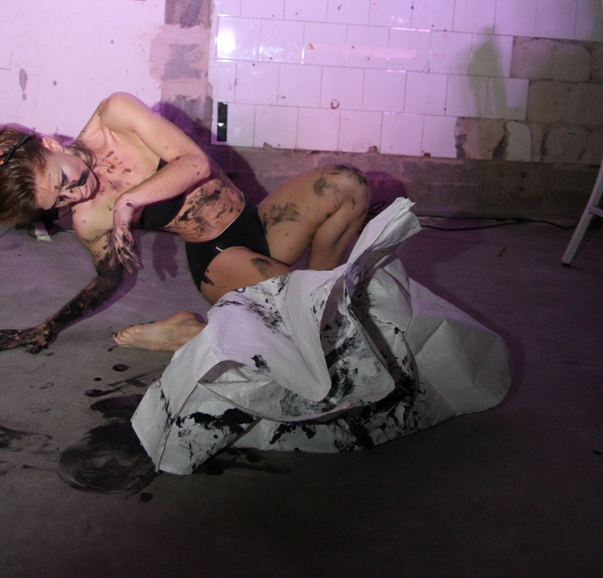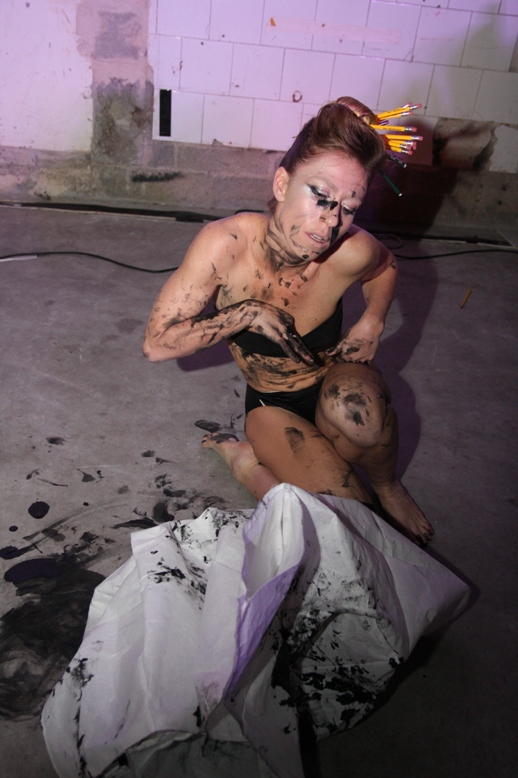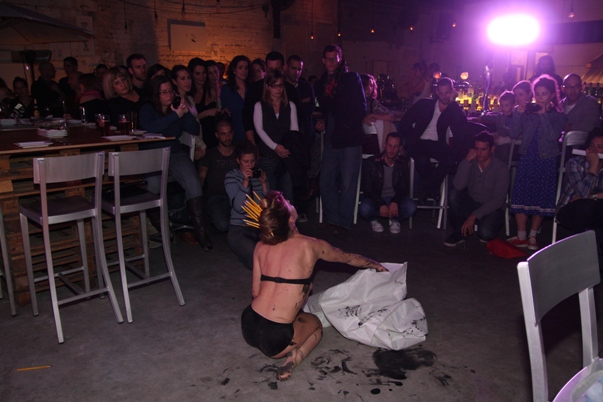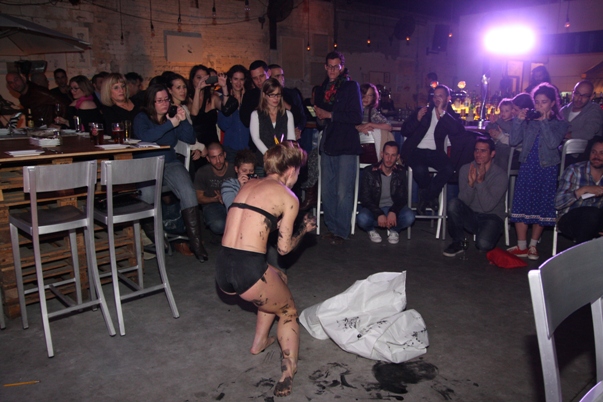 For additional information, check out The Vagabundas site, facebook page, or email thevagabundas@gmail.com .