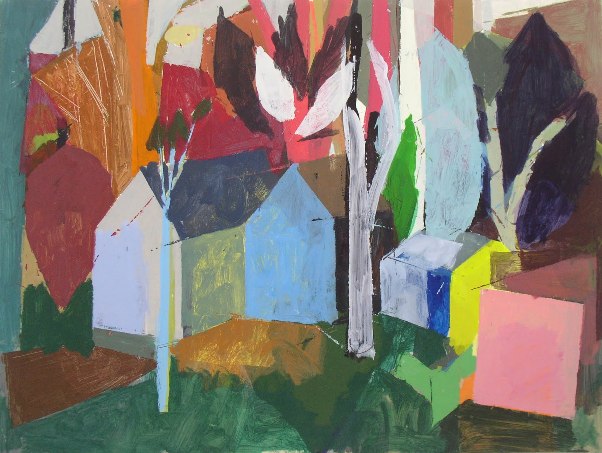 Midnight East Oracle: an eclectic gathering of music, art, theatre, dance & other future events coming up in the next ten days.
TONIGHT – Harmonica Harold's Birthday Bash at the Tel Aviv Folk Club, a fun musical evening with Sunita, Michael Greengard, Ami Yares, Gidi Tull, Eli Marcus, Deborah Jeanne (US), Ariela Orion, Eliot Dobin, Barry Gilbert, Hal Wrobel, Judy Cohen, Daniel Dworsky, Gaya Turtle, Gilad Chatzav Trio, Larry & Mindy, Harmonica Harold and surprise guests. The party starts at 8:45, Bikurey Ha'Itim Center, 6 Heftman Street, Tel Aviv. Admission: 30 NIS. For more info call Ariela 03-6837441.
More tonight: Nicole Mitchell Indigo Trio at the Tel Aviv Jazz Festival, Evgeny Kissin in Jerusalem, Beijing Dance/LDTX at the Beer Sheva Performing Arts Center, Chinese Shaolin Martial Arts Group at the Suzanne Dellal Centre, Daniela and Ben Spector launch their new album Love Is…with a series of intimate performances merging folk with electric beats, originals composed by Daniela and produced by Ben. 20:00, Levontin 7, Tel Aviv
UNUSUAL – the Zimmer (5 HaGdud HaIvri Street in Tel Aviv) is accepting proposals for the third Nanodance Microfest, a movement & performance festival. Works of up to 5 minutes that take place in a limited space: 1 ½ X 1 ½ meters. The festival is planned for April 2, 2011. Deadline for applications is March 2, 2011. Send your proposals to: zimmer.ta@gmail.com. If you are a dancer who would like to collaborate with musicians – let the Zimmer staff know, they will try to help you connect.
YouMake ReMake #1 – Stage responses to YouTube clips, February 17 – 19 at the Suzanne Dellal Centre.
ONGOING –  The Sixth Biennale for Ceramics at the Eretz Israel Museum, Andrzej Wajda retrospective at the Tel Aviv, Jerusalem and Haifa Cinematheques throughout the month of February
MUSIC – Tel Aviv Jazz Festival – three more amazing days thru February 18 – tonight's special offer: Nicole Mitchell Indigo Trio at 22:30, with transcendent percussionist Hamid Drake (heard him just last night & still flying high) and bassist Harrison Bankhead, special discount for facebook group members & Midnight East: 2 for 139 NIS. Call 03-6060800 to order and mention discount code 2001.
February 17 – Brian "Double Slide" Cober starts his Israeli tour at Mike's Place in Tel Aviv; Lazer Lloyd Blues Band at the Beat in Haifa, doors open at 21:00; FREE Rock marathon with Yoni Bloch, Eatliz & the Davidsons at Kanyon Arim in Kfar Saba starting at 18:30
February 18 – Roberto Rodriguez & the Cuban Jewish Allstars at Levontin 7 at 21:30, Yair Yona at the Mitzpe Ramon Jazz Club
February 19 – Primate Arena Festival for experimental art begins Saturday, February 19 at Levontin 7 (Haifa – Feb 22, Jerusalem – Feb 23); Eatliz at Hakatze in Jerusalem at 21:00
February 24 – Lazer Lloyd Blues Band at Pub Hapara in Moshav Shavei Zion near Nahariya, doors open at 20:30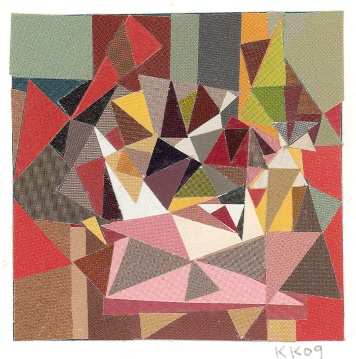 ART – Last chance to see Ken Kewly's exhibit at the Rothschild Fine Art Gallery – the exhibit closes on February 19th, and Hadar Gad's solo exhibit will open on February 26th. The gallery is located in the same building as Tony Vespa, on the second floor.
LITERATURE – The 25th Jerusalem International Book Fair takes place at the Jerusalem ICC February 20 – 25, see the full program here.
FILM – one time screening of This Moment is Not the Same at the Tel Aviv Cinematheque on February 19 at 19:00, opening with a short performance by pianist Misa Shimomura
DANCE – Chinese Shaolin Martial Arts Group thru February 19
February 17 – Post-Martha by Niv Sheinfeld and Oren Laor  – a new twist on Albee's Who's Afraid of Virginia Woolf at Suzanne Dellal

February 20 & 21 – Fresco Dance Company – Dancers Create at Suzanne Dellal
February 22 – Vertigo and the Diamonds – the return of this exhilarating dance by Noa Wertheim, performed by the Vertigo Dance Company at 21:00, Suzanne Dellal Centre ; Mefantez (Fantasizing) by Ran Ben Dor, a solo work reflecting the talented dancer's personal experiences in the Israeli dance scene at Nahmani Hall in Tel Aviv
February 23 – Vertigo Dance Company performs Mana at 21:00, Suzanne Dellal Centre
February 24 & 25 – Rushes + by the Inbal Pinto Avshalom Pollak Dance Company; Homesick & Zmani, two excellent dance works by choreographer Iris Erez at Tmuna Theatre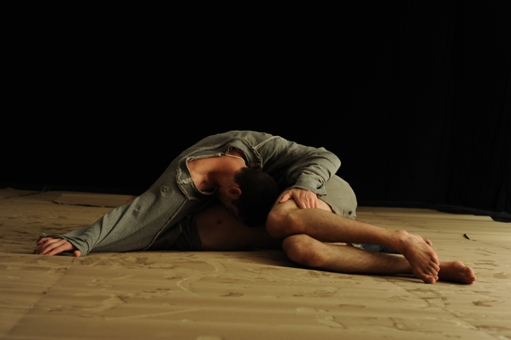 February 26 – Seeing Stars at Beit Tami, alternative meets mainstream as 4 contemporary dances by choreographers Shlomit Fundaminsky, Michal Herman, Tami & Ronen Itzhaky, and Nimrod Fried will be performed in an evening hosted by Israeli Dancing with the Stars announcer Yoav Yefet, starting at 21:00; Batsheva Ensemble performs Kamuyot – a dance performance for the whole family at 11:00 & 12:30
THEATRE – Chekov's The Cherry Orchard directed by Michael Gurevitch at the Khan Theatre in Jerusalem thru February 19, 2011
Feb 18 & 19 – a funny satire on the military Mishura Meshahrer Rak Hamavet at Hasimta at 21:00
*Unless otherwise noted, all events are in Hebrew
ADDRESSES:
Beit Tami, Shenkin Garden aka 16 Merkaz Ba'alei Hamelacha Street, Tel Aviv
Cameri Theatre, 19 Shaul Hamelech Boulevard, Tel Aviv, 03-6060960
Eretz Israel Museum, 2 Haim Levanon Street, Tel Aviv, 03-6415244
Hakatze, 4 Shushan Street, Jerusalem
Hasimta Theatre, 8 Mazal Dagim Alley, Old City of Jaffa, 03-6812126
Hateiva, 19 Jerusalem Boulevard, Hatzrot Yafo, Jaffa (parking level), 03-6822403
Khan Theatre, 2 David Remez Street, Jerusalem, 02-6303600
Levontin 7, Tel Aviv, 03-5605084
Mishkenot Sha'ananim, Jerusalem, 02-6292212
Mitzpe Ramon Jazz Club is located in the Darkei Habsamim neighborhood, on 8/2 Har Boker Street. For additional information call: 050-5265628        Moadon HaBeat,
Nahmani Hall, 4 Nahmani Street, Tel Aviv
Pub Hapara, Moshav Shavei Zion, 04-9525250
Rothschild Fine Art Gallery, 140 Rothschild Blvd., Tel Aviv, 077/5020484
Suzanne Dellal Centre, 5 Yehieli Street, Neve Tzedek, Tel Aviv, 03-5105656
Tel Aviv Cinematheque, 2 Sprintzak Street, Tel Aviv. 03-6060800
Tzavta Theatre, 30 Ibn Gvirol Street, Tel Aviv, 03-6950156/7