Midnight East Oracle: an eclectic gathering of music, art, theatre, dance & other future events coming up in the next ten days.
Time to start thinking about costumes for Purim! Some pre-Purim events: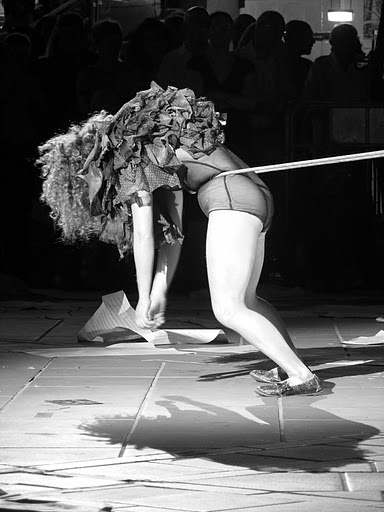 March 17 – The Glitz – a multidisciplinary Purim performance by Idit Herman of Clipa Theatre at 19:30 on Bezalel Street in the Bursa Diamond Center in Ramat Gan – theatre, music, dance and body makeup by MAC, with an appearance by the Giraffes to close the festive evening. FREE
March 18 – Tel Aviv Street Party in front of the Tel Aviv Museum of Art on Shaul Hamelech Boulevard from 12:00 – 17:00; Cabaret, clowns and family fun at the street party of the First International Bank of Israel on 42 Rothschild Blvd from 12:00 – 17:00 (this party moves indoors to the bank's auditorium in case of rain) – both events are FREE.
March 19 – Join the environmentally aware Purim parade at Midreshet Sde Boker. A 15 year tradition – students from the Environmental High School make giant puppets from recycled materials – bottles, paper, rubber hoses and more – and build giant puppets, 3 – 4 meters high. There is a different theme for each class, this year's puppets were inspired by: the story of the Garden of Eden, the Americanization of Israel, insects and birds. The parade starts at 9:30, but try to be there by 9:00. A Purim fair begins at 12:00.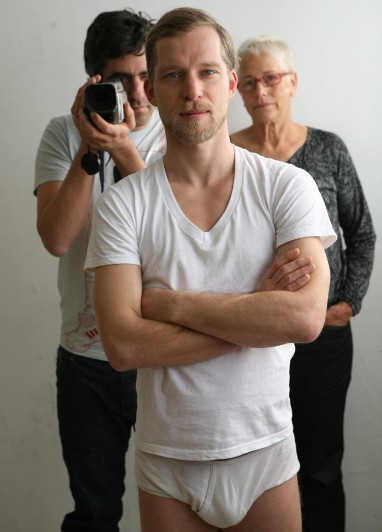 SPECIAL SCREENING AND DANCE PERFORMANCE: I Shot My Love, a film by Tomer Heymann, with BUTT it's OK, choreographed by Andreas Merk, at Tmuna Theatre on March 19, 2011. There will be two performances, at 14:00 and 20:00, followed by a Q & A in English between Andreas Merk and Kobi Meidan. I Shot My Love is a deceptively simple, beautifully realized vision of close shots and even closer relationships…read more
BUTT it's ok is an exploration of intensely personal experience by a talented dancer and choreographer – Andreas Merk.

MUSIC: Ra'anana Symphonette Orchestra perform The Butterfly Lovers, conducted by Salvador Brotons, with violinist Nitai Zori and members of the ensemble, accompanied by a video art show created by international photographer Elinor Milchan. Performances will take place March 9, 10 and 12 at the Ra'anana Performing Arts Center at 20:30.
March 10 – Acollective launches their new album Onwards, at the Barby in Tel Aviv; French pianist Nima Sarkechik at the Einav Cultural Centre; C. G. & the Hammer Blues Band at the Shablul Jazz Club, doors open at 21:00.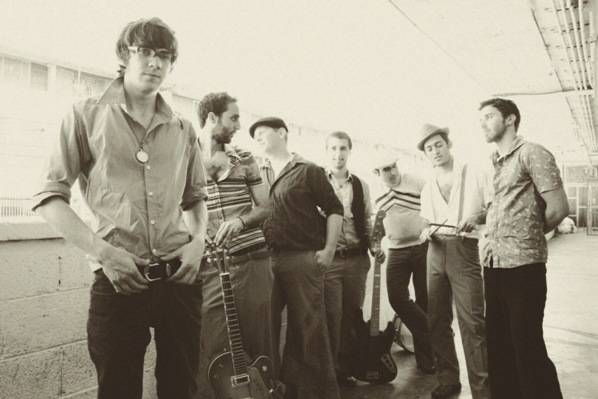 March 11 – FUN, FUN, FUN on Friday: The Raw Men Empire return to Israel and Levontin 7 with their sublime silliness at 21:30; Uzi Navon at Tmuna Theatre at 22:00 with songs from the Israeli collective subconscious
March 12 – Kanazawa & Admony Benefit Concert at Felicja Blumental Centre in Tel Aviv; Zeev Tene at Uganda in Jerusalem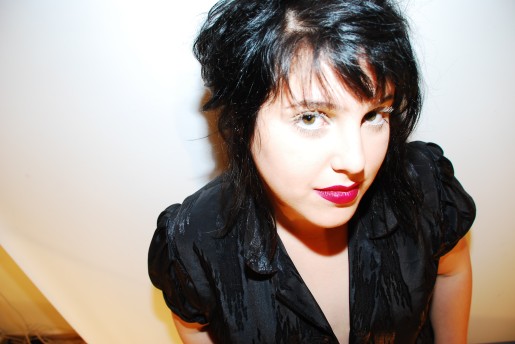 March 13 – Avigail Rose at Tzavta with special guest Dudu Tessa, at 21:00.
March 16 – Knesiyat Hasechel (The Church of Reason) at Zappa Herzliya at 22:00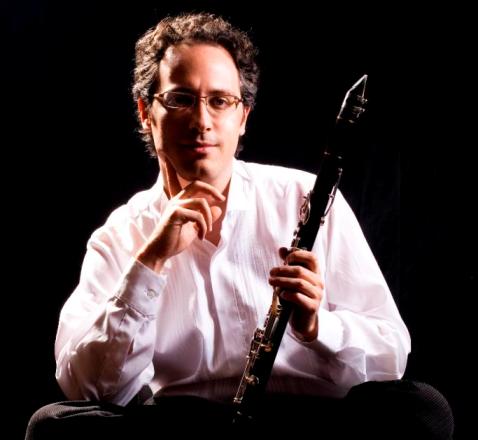 March 19 – Winds Unlimited: Chen Halevi's woodwind sextet. A unique international ensemble, playing on replicas of 18th-century instruments. Part of the Chamber Music Center of the Arison Israel Conservatory of Music of Tel Aviv Series at the Enav Cultural Center in Tel Aviv. Performance begins at 20:30, tickets are 85 – 100 NIS, under 21 FREE, for persons 22 – 34 years old, tickets are 25 – 55 NIS.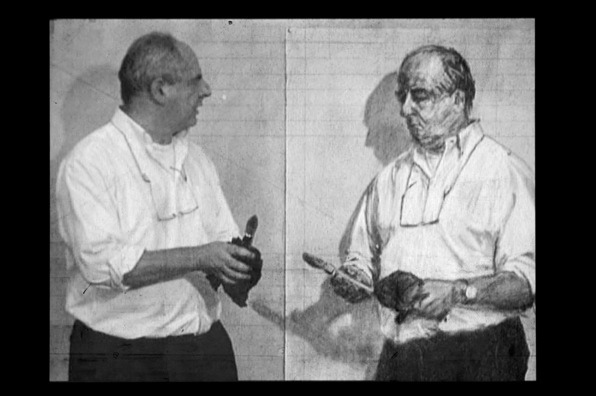 ART: The William Kentridge: Five Themes exhibit will be open at the Israel Museum, Jerusalem through June 18, 2011 – which should give visitors the opportunity to see this fascinating exhibit several times. The intersection of the different media – animated films, drawings, prints, theatre models, sculptures and books in an excellently designed exhibit offers an opportunity to engage with the work of South African artist William Kentridge.
March 16 – a comics workshop with Malcy Duff – The Dog Walking Technique. A character based comic book workshop hosted and designed by Malcy Duff. Participants will be invited to create characters through unique drawing techniques, and explore further possibilities in character development using a method invented by Malcy Duff. The workshop is part of the Zimmer Tape Festival, and will take place at 16:00 at Uganda in Jerusalem.
ONGOING: Body Gestures at Herzliya Museum of Contemporary Art, Ceramics Biennale at the Eretz Israel Museum
FILM: Irish Film Week in March – Tel Aviv, Jerusalem, Haifa, Sderot & Rosh Pina Cinematheques
March 10 –DocoArt at the Weil Community Center, 6 Hanotea Street, Kfar Shmaryahu, with Herb and Dorothy at 18:00, The Rape of Europa at 20:00, with screenings of additional films on the 11th and 12th,  and Lucy Walker's Waste Land closing the festival on March 12, 2011 at 20:00. Tickets and info: 09-9569430.
March 11 – Tribute to Yosef Shiloah at the Tel Aviv Cinematheque at 14:00; Midnight Showing of Blade Runner, the director's cut at the Herzliya Cinematheque
March 12 – Tribute to Lia Van Leer at the Holon Cinematheque at 20:00.
THEATRE: GREASE, a co-production of Center Stage Theatre and Encore Educational Theatre Company, premieres March 15th at Beit Sefer Masorti, 8 Rehov Beitar, Arnona, Jerusalem. Written by Jim Jacobs and Warren Casey, Directed by Joshie Trachtman, Musical Direction: Jeff Rosenschein, Choreography: Yaeli Greenblatt. Performances on March 15th, 22nd, 23rd at 20:00 pm, March 24th and 30th at 20:30 pm, with matinees on March 24th & 30th at 17:00. Tickets are 70 NIS, 50 NIS for students (with ID), soldiers and children under 12. Tickets & info call: 052-6039115, or write: cst@themerkaz.org.il.
A fun musical with a young, energetic & talented cast – teen angst never looked so good!
March 9 – Books on Stage begins tonight at the Cameri Theatre in Tel Aviv, and continues through the 12th. A literary event unlike any other – leading French and Israeli actors read from the works of authors including David Grossman, Laurent Seksik, Etgar Keret, Albert Camus, Sayed Kashua, Marie NDiaye and more…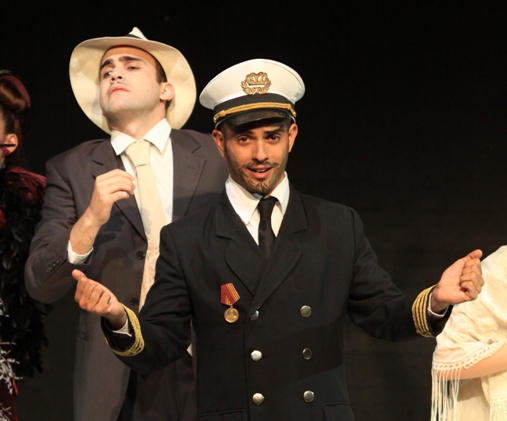 March 13 – When the Boat Sinks at Tzavta – a musical about the Titanic by graduates of the Nissan Nativ Acting School. Forget the movie, and all the layers of pop-culture and history associated with the Titanic. It sounds impossible, but this talented troupe will take you on a voyage through time, reliving the innocent excitement and absolute belief in the wonders of engineering and technology, the glamour and luxury in contrast to the impenetrable social, economic and ultimately, physical barriers of class differences, and the jarring disillusionment as the boat sinks…read more
March 16 – Grocery Store – a co-production of the Beit Lessin and Cameri Theatres, written and directed by Hillel Mittelpunkt. Twenty five years after the war, caught between the nightmares of yesterday and their fantasies of tomorrow, the Marinsky family can barely make ends meet with their small grocery store in Jaffa… Each family member fantasizes about a different sort of life, one that is not marked by failure, deprivation and denial…read more Performances thru March 19, 2011 at the Eretz Israel Museum in Ramat Aviv, Tickets: 03-7255333.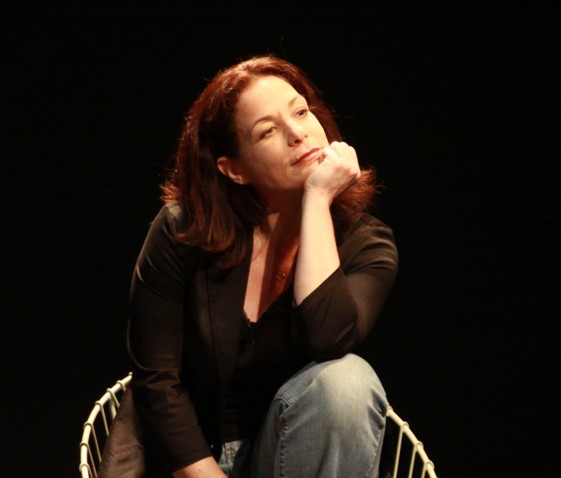 Exodus from Egypt at Tzavta –Two sisters, Hagit Bodankin and Osnat Zibil, have wrought a moving and thought provoking work of art from their own experience of loss. "The Exodus from Egypt" written by Bodankin, directed by Vidi Bilu and performed by Zibil in the Theatronetto Festival 2010, tells the story of Nurit, who is ten years old at the outbreak of the Yom Kippur war. Relying on minimal props and costume, a thirty-something woman in ordinary clothes stands in front of the audience and speaks in the words of a girl just on the brink of knowledge…read more
FOR KIDS OF ALL AGES: You don't have to run away to join the circus – Circusound at Beit Dani on March 12, a full day of fun workshops – trampoline, juggling, tight rope walking & more, followed by a juggling competition, circus show and ending with a dance party!
DANCE: Tonight – Batsheva Dance Company performs MAX by Ohad Naharin at 21:00, Suzanne Dellal
March 10 – Oyster by the Inbal Pinto Avshalom Pollak Dance Company at 21:00, Suzanne Dellal.
March 11 – Oyster by the Inbal Pinto Avshalom Pollak Dance Company at 14:00 & 22:00, Suzanne Dellal; Maya Levy's Network at 20:30, Tmuna Theatre; YouMake ReMake – at the Holon Woman's Festival at the Holon Theatre, 21:00.
March 12 – Toros by the Inbal Pinto Avshalom Pollak Dance Company at 19:00 & 21:00, Suzanne Dellal
March 15 – Storm End Come by Yasmeen Godder at 21:00 at Suzanne Dellal (also March 16); Deca Dance by Ohad Naharin at the Performing Arts Centre, Kadima – Tzoran, 09-8991446
*Unless otherwise noted, events take place in Hebrew
ADDRESSES:
Barby, 56 Kibbutz Galuyot Street, Tel Aviv
Beit Tami, Shenkin Garden aka 16 Merkaz Ba'alei Hamelacha Street, Tel Aviv             
Cameri Theatre, 19 Shaul Hamelech Boulevard, Tel Aviv, 03-6060960 
Design Museum,  8 Pinhas Eilon Street, Holon, 073-2151515
Eretz Israel Museum, 2 Haim Levanon Street, Tel Aviv, 03-6415244           
Hakatze, 4 Shushan Street, Jerusalem
Hasimta Theatre, 8 Mazal Dagim Alley, Old City of Jaffa, 03-6812126        
Hateiva, 19 Jerusalem Boulevard, Hatzrot Yafo, Jaffa (parking level), 03-6822403
Herzliya Cinematheque, 29 Sokolov Street Herzliya, 09-9513361
Herzliya Museum of Art, 4 Habanim Street, Herzliya, 09-9551011
Holon Cinematheque, 6 Golda Meir Street, 03-5021555
Holon Theatre, 11 Kugel Street, Holon, 03-5023019
The Israel Museum, Ruppin Boulevard (near the Knesset), Jerusalem, 02-6708811
The Israeli Museum of Caricature and Comics, 61 Weizmann Street, Holon,  03- 6521849         
Khan Theatre, 2 David Remez Street, Jerusalem, 02-6303600         
Levontin 7, Tel Aviv, 03-5605084              
Mishkenot Sha'ananim, Jerusalem, 02-6292212
Mitzpe Ramon Jazz Club is located in the Darkei Habsamim neighborhood, on 8/2 Har Boker Street. For additional information call: 050-5265628        Moadon HaBeat,
Nahmani Hall, 4 Nahmani Street, Tel Aviv
Pub Hapara, Moshav Shavei Zion, 04-9525250
Ra'anana Performing Arts Centre, 2A HaPalmach Street, Ra'anana, 09- 9457773
Reading 3, 3 Hata'arucha Street, Tel Aviv, 03-7624000
Rothschild Fine Art Gallery, 140 Rothschild Blvd., Tel Aviv, 077/5020484    
Suzanne Dellal Centre, 5 Yehieli Street, Neve Tzedek, Tel Aviv, 03-5105656
Tel Aviv Cinematheque, 2 Sprintzak Street, Tel Aviv. 03-6060800
Tel Aviv Museum of Art, 27 Shaul Hamelech Boulevard, 03-6077020
Tmuna Theatre, 8 Soncino Street, Tel Aviv, 03-5611211
Tzavta Theatre, 30 Ibn Gvirol Street, Tel Aviv, 03-6950156/7
Uganda, 4 Aristobolus Street, Jerusalem, 02-6236087
Yellow Submarine, 13 Erkevim Street, Talpiyot Industrial Area, Jerusalem, 02-6794040
Zappa Herzliya, 85 Medinat Hayehudim Street, Herzliya, 03-7626666