Celebrating India in Israel will offer several different perspectives on Indian dance, from Bollywood, to Kathak and Odissi.
The celebration will get off to a rousing start on April 29, 2011 with Choreographer Gilles Chuyen leading a Bollywood Dance workshop in the courtyard of the Suzanne Dellal Centre on Friday, April 29, 2011 at noon. The workshop is free and open to the public.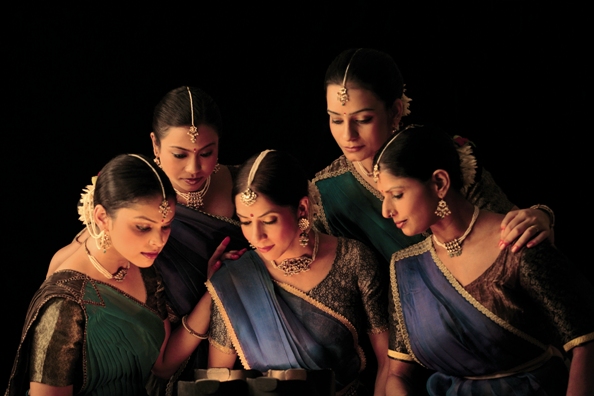 The Aditi Mangaldas Company will perform Uncharted Seas at the Suzanne Dellal Centre, on May 2 & 3 at 21:00. Aditi is considered a prominent interpreter of the Indian classical dance form Kathak, which provides the foundation from which she creates her contemporary works. She is the principal dancer and choreographer of the Drishtikon Dance Foundation – Aditi Mangaldas Dance Company. Aditi Mangaldas says of Uncharted Seas: "The search for the intangible, may we call it God, truth, beauty, love or freedom, is the essence of UNCHARTED SEAS. Though I have separated the pieces, it is actually the entire production viewed in its entirety that tries to capture the essence of  ' SEARCH'. Some are attempts to transform poetry into images or emotions. Others use abstractions of movement, light, space, rhythm, ambience to evoke images asking the same questions."
Uncharted Seas
Concept, Choreography, Costumes and Stage: Aditi Mangaldas
Vocal Compositions: Shubha Mudgal & Aneesh Pradhan
Light Design and Execution: Narayan Chauhan
Dancers: Aditi Mangaldas, Anindita Acharjee, Preeti Sharma, Amit Khinchi, Karan Gangani, Rohit Parihar & Gauri Diwakar.
Musicians: Tabla and Effects: Mohit Gangani, Pakhawaj and Effects: Ashish Gangani, Vocals and Harmonium: Faraz Ahmed
Research: Devyani Mangaldas, Shubha Mudgal, Aneesh Pradhan & Aditi Mangaldas
Administration: Kusum Arora; Co-ordination: Uma Rawat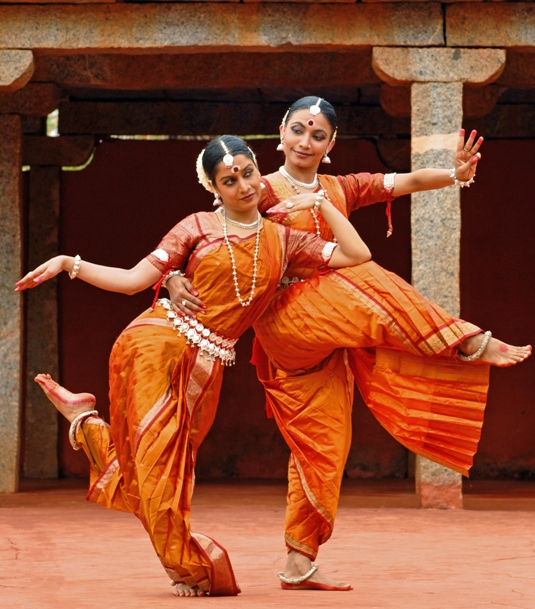 The Nrityagram Dance Ensemble will perform excerpts from a decade of dance works at the Suzanne Dellal Centre on May 5th at 21:00 and May 6th at 12:00. Nrityagram is a dance village founded by Protima Gauri, an Odissi dancer. Dance is an integral part of the life in the village and the dancers enhance their knowledge through the study of several disciplines including yoga, meditation, the martial arts, Sanskrit, mythology and literature. Odissi is a form of dance characterized by sensuousness and lyricism.
The company will perform excerpts from the following works:
Śrī In Search of the Goddess (2000)
An exploration of female energy within the framework of Odissi. A search for the Goddess within, which carries us beyond mythological images and definitions. Towards a consciousness that this world, driven by the mind, rationality and power, needs in order to reach fulfillment.
Ansh (2004)
Viewers are transported to enchanted worlds of magic and spirituality with the sensuous flow of Odissi, the oldest of India's classical dance forms. Originally a sacred ritual, Odissi is marked by lyricism and curved bodylines that bring alive the temple sculptures of India. Ancient wisdom and divine transfiguration are unveiled and interpreted in electrifying dance.
Sacred Space (2006)
In Indian thought, a network of power lines traverses and divide cosmic space, charging the universe with the energy of the Godhead. Temples were built and rituals devised, to capture and reflect this energy, generating power-fields within. If an energy grid can be created in temples, can Odissi dance – originally a temple ritual – be based on the same principles? Is it possible that the dance can be constructed to reflect and create energy in much the same way as other temple rituals? Can Odissi become a journey to a higher source?
Pratima: Reflection (2008)
Images of the dance and the dancer. Never separate, one enhancing the other.
The reflections unite, multiply, gently embellish themselves, and grow languidly in the sensuous realms of Odissi.
The Nrityagram Dance Ensemble: Pavithra Reddy, Bijayini Satpathy, Surupa Sen Musicians: Sanjib Kunda – Violin; Parshuram Das – Flute; Sibasankar Satapathy – Mardala (Percussion); Jateen Sahu – Voice.
Music Composer: Pandit Raghunath Panigrahi Assisted by Srinibas Satapathy
Rhythm Composer: Dhaneswar Swain & Surupa Sen
Costumes: Ghulam Rasool Tailor
Lighting Director: Lynne Fernandez
Artistic Director/Choreographer: Surupa Sen
Executive Director: Lynne Fernandez

All dance events will take place at the Suzanne Dellal Centre, 5 Yehieli Street, Neve Tzedek, Tel Aviv. Tickets: 03-5105656, or order online.