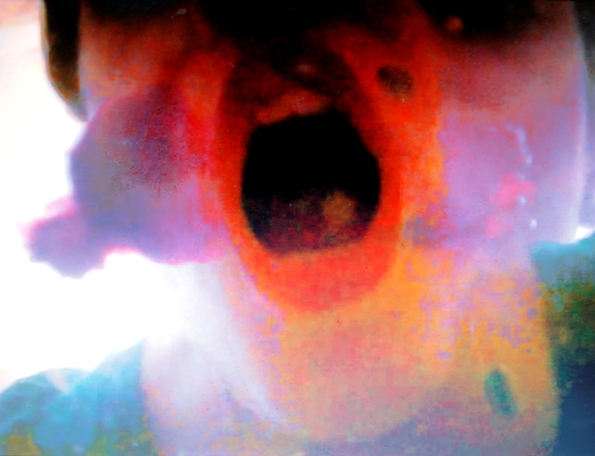 Explore the Jerusalem night with Bezalel! Night Cruise, Jerusalem is a unique exhibition of artwork by students from Bezalel Academy of Arts and Design, Jerusalem. 17 video and photographic art works will be displayed in 17 different locations in central Jerusalem. It all starts at 21:00 at HaKatze Bar, 4 Shoshan Street, Jerusalem on May 12, 2011. The exhibit is curated by: Yuval Atsily, Chen Valiano, and Shay Mizrach and will be up until May 26, 2011.
From the press release: The Night Cruise exhibition was inspired by the desire to create an interaction between the streets of Jerusalem and the artworks of students who live and create in them, while addressing the winds of change in the city.
The exhibition will feature about 17 video art and stills presentations, in 17 different locations in central Jerusalem. The "base" of the exhibition is a map, taking the young people out on the town, on a 'cruise' around Jerusalem, where they will discover an artwork at every spot they visit, capturing the spirit of the location.
The search itself transforms the cruising viewer into an active participant in the art scene, which spreads across a substantial and main part of Jerusalem.
The students' projects were not joined by a certain theme. Their common denominator is, in fact, their lack of unison. Each project originated from the students interests and unique perspective.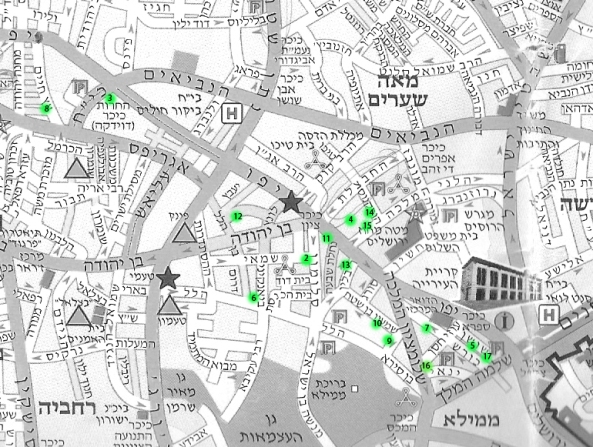 The exhibition starts at Bezalel's Mt. Scopus Campus, where the first project is shown, and continues to the following locations:
1.    Bezalel, Mt. Scopus. Work by: Lior Goldart
2.    Babette, 16 Shamai St. Work by: Arnon Rabin
3.    Avram, 97 Yaffo St. (Davidka Square) Work by: Maayan Laura Shoshani
4.    Uganda, 4 Aristobolus St. Work by: Tanya Berezovsky
5.    Hakatse, 4 Shoshan St. Work by: Chen Valiano
6.    Blaze, 23 Hillel St. Work by: Gali Gurevich
7.    Hamarkia, 4 Koresh St. Work by: Dorian Gottlieb
8.    5 Bemay, 56 Ets Haim St. (Davidka Square) Work by: Bat-El Emma Dayan
9.    Hasira, 4 Ben Sira St. Work by: Zohar Dvir
10.    Tel Aviv (the restaurant), 3 Shimon Ben Shetach St. Work by: Sergei Lityunov
11.    Tel Aviv (the pub), 33 Yaffo St. Work by: Shay Mizrachi
12.    Birman, 8 Dorot Rishonim Work by: Ariel Levin
13.    Stardust, 6 Rivlin St. Nahalat Shiva Work by: Yuval Azili
14.    Hakaseta, 1 Horkanus St. Work by: Gidon Levin
15.    Hataklit, 7 Heleni Hamalka St. Work by: Liran Fisher
16.    Glasgow, 11 Shlomtzion Hamalka St. Work by: Tal Rozen
17.    Tuvia, 6 Shoshan St. (Davidka Square) Work by: Noa Bellerstein