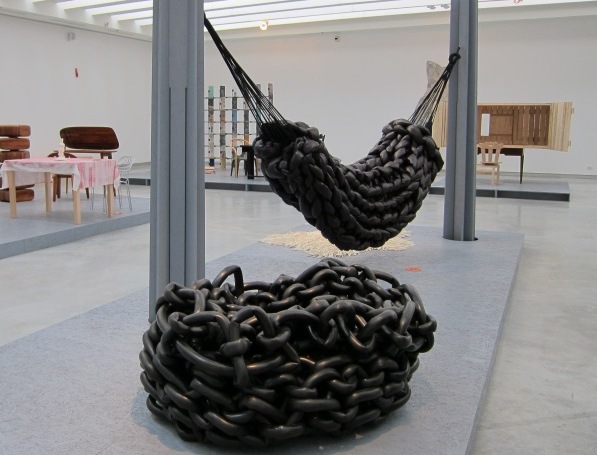 A first look at New Olds – the latest exhibit at the Design Museum Holon – reveals a witty, provocative look at tradition and innovation in design. An enormously satisfying visual experience, the overall design guarantees a fun visit to the museum, while the creative approach, use of materials, and the relationship of the different pieces to aspects of contemporary culture provide ample food for thought and conversation.
New Olds reflects the perspective of a new generation of designers relating to designs of the 1950s, 60s, & 70s and creating their responses in a contemporary language of design that employs new materials and technology as well as a different outlook.
New Olds is a travelling exhibit, presented by Curator Volker Albus and the Institut fur Auslandsbeziehungen (IFA – The Institute for Foreign Cultural Relations) in Stuttgart and in cooperation with the Goethe Institute, Tel Aviv. Introducing the exhibit to the press, Curator Volker Albus reflected on the some of the choices involved in creating this exhibit. One consideration is that IFA's touring exhibits are intended to travel to different locations around the world, over a period of several years. Some exhibits have toured for over a decade. This presents a double challenge to the curator to design an exhibit that "works as well in South East Asia as in America." Another clear imperative is to select contemporary design works that eschew the trendy and have the potential to remain relevant and stimulating to viewers over time.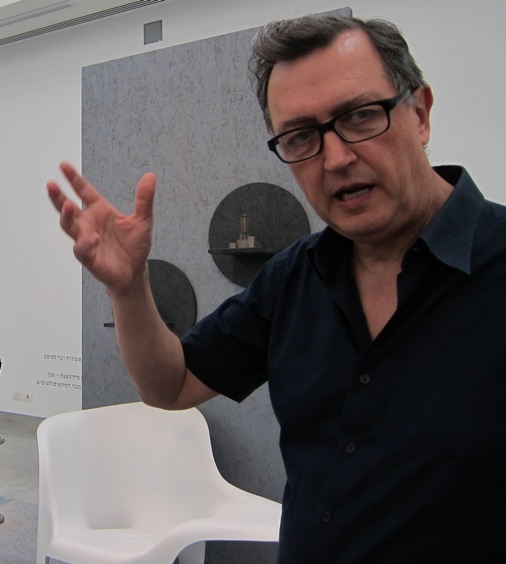 Albus made it clear that it is not a German exhibit, but rather showcases the work of contemporary European designers. In regard to nationality, Albus said, "I refuse every kind of national focus in a field like design; it's absolutely nonsense to do something nationalistic." In each country the exhibit will also include works by local designers. The exhibit at the Design Museum Holon contains several works by Israeli designers – Arik Ben Simhon, Dag design & many more, however, these works will not travel with the exhibit, as it will partner with local designers in each new venue. The decision to initiate the New Olds exhibit in Israel was influenced by Curator Volker Albus' regard for Ron Arad and the appeal of the building he designed for the museum in Holon.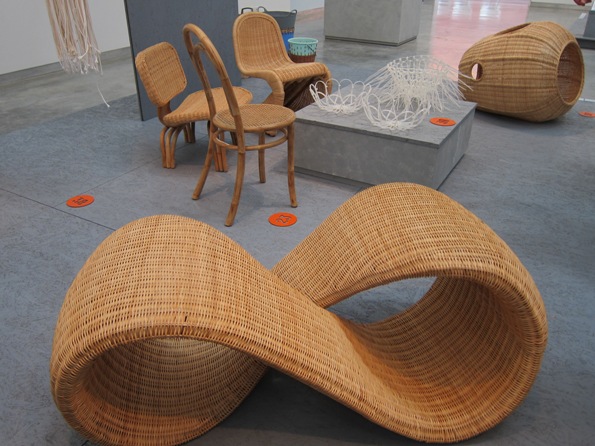 The lively exhibit reflects Albus' open approach to design. The curator said, "I think it is very important, especially for students, to experiment…Designers should really create new things and if they use tradition, they should transform it. Every time has its own techniques, development of technology and changing habits." Comparing our contemporary era to the era of the designs referenced in the exhibit – roughly 50s through 70s – Albus said, "We sit on a subway train with a computer, we attend an exhibit opening wearing jeans, we have 'coffee to go', we're writing an SMS while biking. We have completely different ways of communicating than 20 years ago. Designers have to regard and transform these elements in their work…Designers are part of society, they reflect what is going on. In the 50s or 30s there was a dominating taste in international style. Today there are a lot of different styles."
New Olds will be on exhibit at the Design Museum Holon through September 10, 2011. Opening hours, location and additional information is available in English on the Design Museum Holon site. The museum is wheelchair accessible and the admission fee includes an audio guide.