Rock turns blood into wine, moving through the body like an irresistible force that makes you forget everything but the moment and the music; after the concert, the feeling lingers, energy surging through your body and mind. Ran Nir launched "Tales of a Drunken Man" – the debut album of his new project L.F.N.T. on May 30th at the Barby in Tel Aviv – definitely a night to remember, my head is still reeling.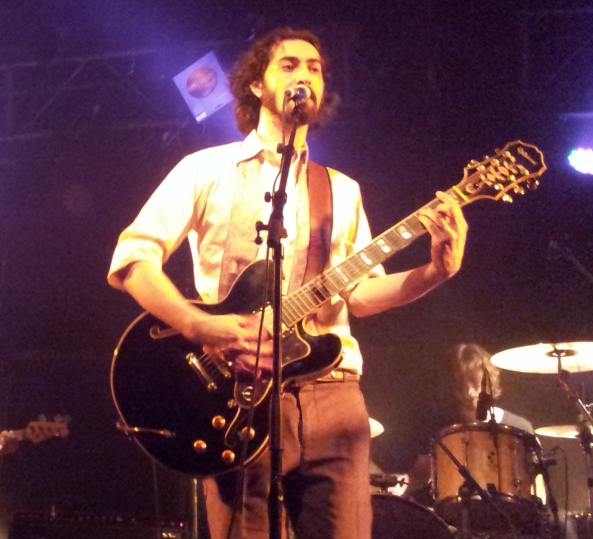 Many of the songs were written on the road, when Nir was on tour as bassist for Asaf Avidan and the Mojos. A private journal of rocker life, the inner musings of a musician wandering through foreign cities, always moving, searching for his inner truth somewhere between the adrenalin rush of the stage, the alcohol, and the applause.  Opening with "Between Understanding and Salvation," (track # 7 on the album), Nir has the soulful voice and intimate rapport with the audience of a singer/songwriter, a guy with a guitar. And then it opens up, and all hell breaks loose.
In conversation with Nir a few days before the concert, he told me "I always say I have a mega-group, not a super-group, because all of these musicians come from super-groups." The man knows what he is talking about. L.F.N.T. members are: Ran Nir, Joni Snow, Idan Rabinovici, Joseph E-Shine, and Daniel Ben Horin. For anyone familiar with the Israeli music scene, just reading the list of names sets the imagination on fire – hearing and seeing them together live onstage is all that and more.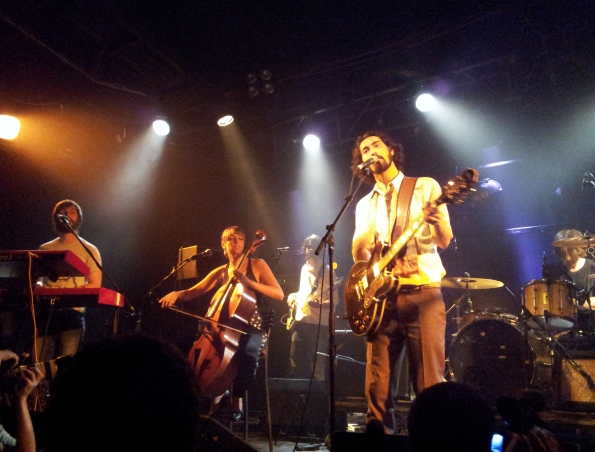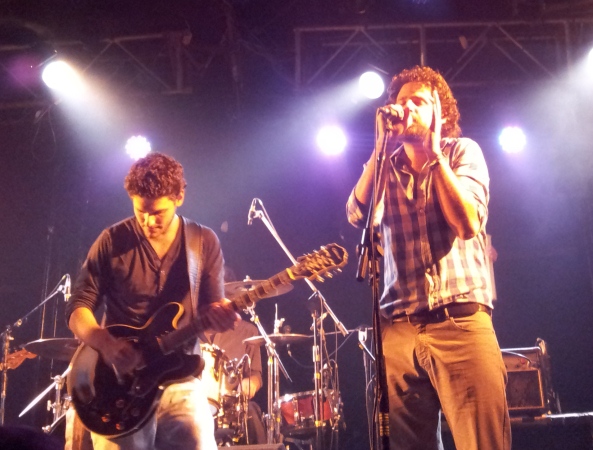 It was a great concert and an amazing party – onstage and off, as L.F.N.T. were joined by their friends, performing songs from the album and beyond, bringing their musical past, present and future together. Hadas Kleinman and Roy Peled (formerly of the Mojos) came on for several songs, including one penned by Roy Peled (watch for its upcoming release). In the spirit of the collective, the rest of Acollective (full and proper disclosure – I'm a huge fan) came up and the rocking jamming version of their song "A Better Man" was the perfect drinking buddy for the drunken man. There's great potential for some amazing concert tour companions here – and it can be heard on the album as well, since many of these musicians took part in its making.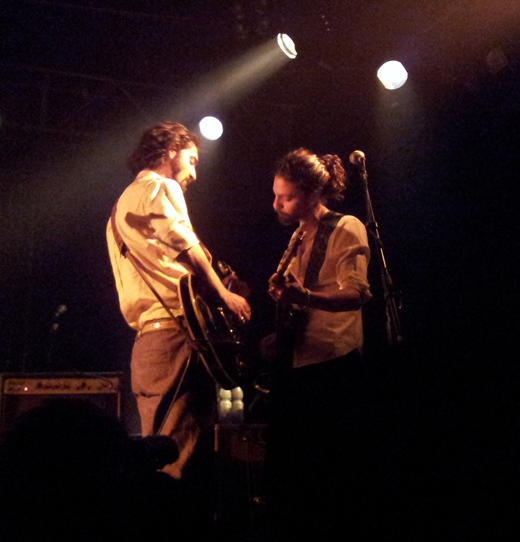 Each song has a different feel. "I Won't Tell" is immersed in the Tel Aviv experience, hearing that song anywhere would instantly take me back to the ambivalent addiction I have for the city I live in; "Something in the Water" – the first single released from the album, is a drinker's anthem that takes on an incantatory feel, great for that "2am – 3am I can't sleep and I hate my life" time slot (also works well as a "morning after" song), and great to dance to; "Swim This Ocean" (one of the most recently penned songs) is a rocking paen to endurance, its joyful rhythms full of jazzy energy.
I was first drawn in by L.F.N.T.'s music on a winter night in Jerusalem. Listening to the album for the past few weeks, dancing at the concert and listening to a new song that made its debut there – "I Guess That's What Passes Off for Love" – all confirms: L.F.N.T. is a band that's going places.
The Jerusalem launch for "Tales of a Drunken Man" will take place at the Yellow Submarine on July 20, 2012.
Links: L.F.N.T. bandcamp; facebook
Read more about Ran Nir & L.F.N.T. on Midnight East.