Black is the night where we meet, the streets still dark with traces of violence, the songs tells another story: a place where our hearts become one. In South Tel Aviv, not far from the riots and rage of prejudice, a music festival took place at the Barby Club on May 24, 2012: GlocalFest # 3, presented by Café Gibraltar. http://www.damrap.com/ Artistic director Ophir Toubul, who produced the festival together with Dr. Nirit Ben Ari, created an evening of artists working in different genres: Singer and saxophonist Abate Berihun and pianist Omri Mor; Kurdish singer Ilana Eliya and her ensemble; Kriminal Project with love, lust & liquor in Hebrew and Russian and the Palestinian hip hop ensemble DAM.
Immersed in sound beyond words or language; letting the music take me where it will, it was my favorite kind of concert – all about the music and open to everything in the universe. As the evening's host Edan Ring said, "You don't need to fear that which is different, the other."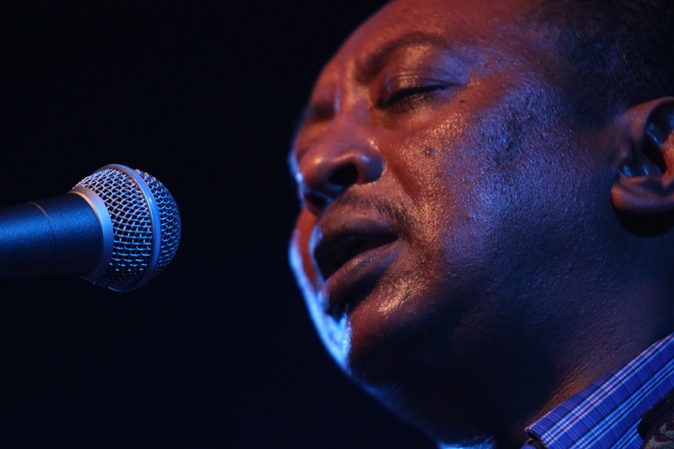 The intimate dialogue between Omri Mor and Abate Berihun makes me wish I believed and fills me with a belief I can't explain. In their music – Hebrew prayer, Ethiopian jazz, Andalusian and Afro-Cuban melodies entwine, treasures of the earth and sky, our life stories played out on the keys, carried on the breath of the soul.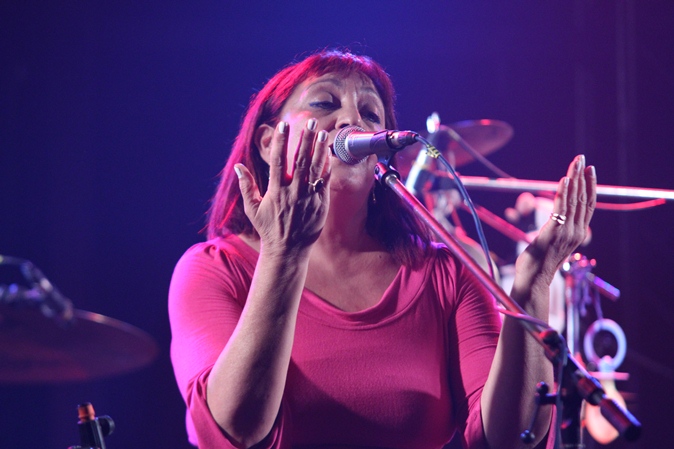 The festival marks my first encounter with Ilana Eliya, and like the rest of the audience, I was carried away by the beauty of her voice and joyous presence. Dancing, as she sang in Hebrew, Arabic, Kurdish, understanding the meaning without understanding the words; the power of her voice lifted body and spirits.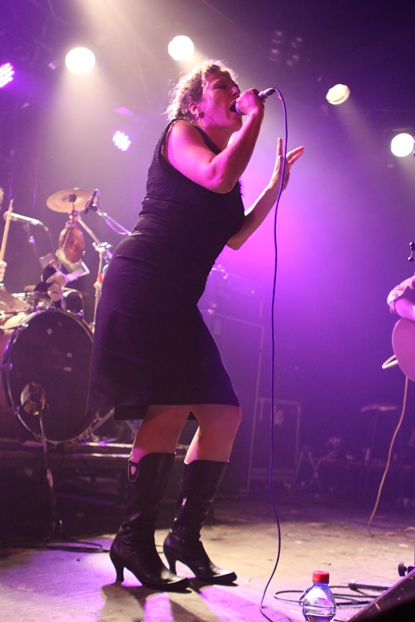 Kriminal Project – Nadia Kucher (vocals), Boris Martzinovskiy (accordion), Anton Kucher (guitar and vocals), Stav Ben Shahar (drums, percussions and vocals), Tal Kuhn (Bass) – defy definition. Singing in Hebrew and Russian, their smart, sexy, subversive, tough cabaret style transforms standards from the Hebrew songbook and their rendition of Russian songs need no translation.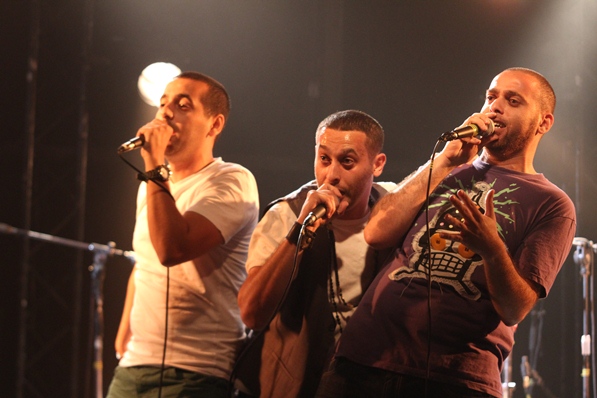 DAM made a rare appearance – moving fast and furious, challenging the audience to keep up as they bound from one song to the next, never stopping for a moment as the energy rises and rises. Turn up the fucking volume – yeah! Beyond the engaging rhythms, Suhell Nafar, Tamar Nafar and Mahmoud Jreri are intelligent, funny, provocative songwriters, as can be enjoyed on their CDs (I really like a band that posts lyrics on their website, especially as in my daily struggle with Hebrew, the chances of my ever knowing more than a handful of words in Arabic is unlikely) – seeing them live is an exhilarating experience. DAM are currently working on a new album, hope they decide to tour it in my town.

More wonderful photos from the performance by Elizur Reuveni on Midnight East's facebook page, and videos on the Midnight East YouTube Channel.