Celebrate Yiddish culture! The National Council for Yiddish Culture is renewing their activities following a 6 year hiatus, working to preserve, nurture and promote Yiddish culture. Their first event will be a  literary musical evening  at  the Jerusalem Book Fair 2013 on Wednesday, February 13th at 18:00, Binyanei Hauma, Convention Center. Admission to the event is free.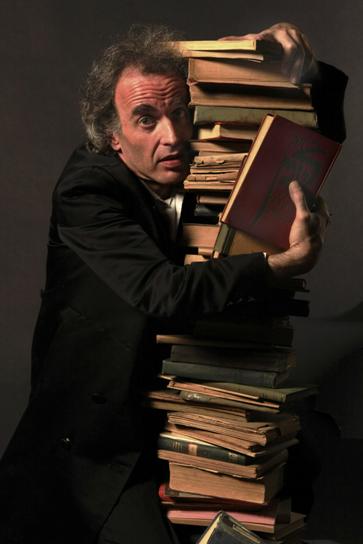 Hosting the evening will be Mendy Cahan, founder of YUNG YiDiSH. The program will include the screening of a clip composed of photographs and archival recordings, animation and documentaries relating to Yiddish culture. Mendy Cahan will read from the poetry of Alexander Spigelblatt, poet and founder of Yung Israel, poets Rivka Bassman and Velvel Chernin will both read from their works, and singer Ruth Levin will sing songs of Itzik Manger, Alexander Belousov and her father, Leibo Levin, with Alexei Belousov accompanying on guitar.
MegaHerzl – Klezmer from Tel Aviv  will entertain with their musical talents. The ensemble features: Daniel Hoffman-violin; Mendy Cahan-vocals; Eli Preminger-trumpet; Hagai Belitzky – contrabass; and Ilyah Magalnik-accordion. Enjoy!