Begin the new year with music and discover Israeli composers and musicians! The Israeli Music Celebration is a beautiful tradition that will take place this year from September 8 – 11, 2013, with concerts in Beer Sheva, Tel Aviv, Haifa, and Jerusalem – all FREE!  Now in its 16th year, the festival is under the artistic direction of Dr. Boaz Ben-Moshe.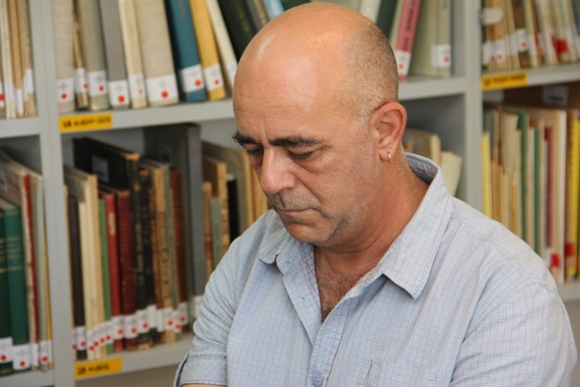 Ödön Pártos (1907 – 1977) has named "Composer of the Year," and his compositions will be performed on each of the four days of the festival. Born in Budapest, Pártos studied violin with Hubay and composition with Kodaly. He immigrated to Israel (then Palestine) in 1938, and was leader of the viola section of the Israel Philharmonic Orchestra until 1956. He founded the Samuel Rubin Israel Academy of Music (now the Buchmann-Mehta School of Music) in Tel Aviv, together with cellist László Vincze in 1946, and was appointed director of the Academy in 1951, a position he held until his death. Pártos was also one of the founders of the Thelma Yellin High School of the Arts in Tel Aviv. In 1954, Pártos became the first Israeli awarded the Israel Prize in the field of music.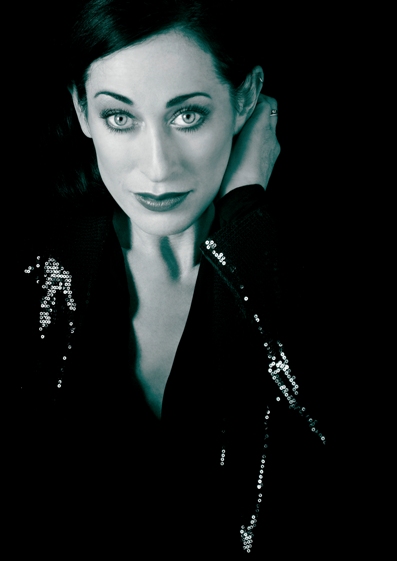 Pártos' Yizkor (in memoriam) for cello and orchestra will be performed at the opening concert in Beer Sheva by the Beer Sheva Israeli Symphonieta conducted by Roni Porat, with soloists Erez Ofer and Merav Barnea. The evening's program will include the premiere of Nili Zeidel's La Menatzeach al Hagitit, Hanoch Yaakobi's Kinor Haya LeDavid for violin and orchestra, and Roni Porat's Habetula (the virgin) for soprano and orchestra.
More highlights: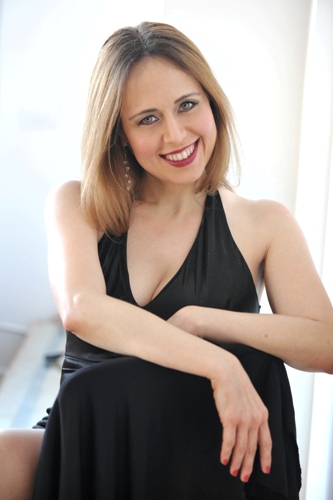 Danni Erlich will direct the chamber opera composed by his late father, Abel Erlich (1915 – 2003), HaYovel (The Jubilee), based on the play by Anton Chekov. Conducted by Yuval Zoran, with soloists (vocalists) Yael Levita, Bracha Kol, Yair Polishuk, Karin Hochman; actor Roni Yaakobovitz and performed by the Israel Contemporary Players. Performances will take place in Tel Aviv on September 9th in Tel Aviv at 12:00 and 18:30.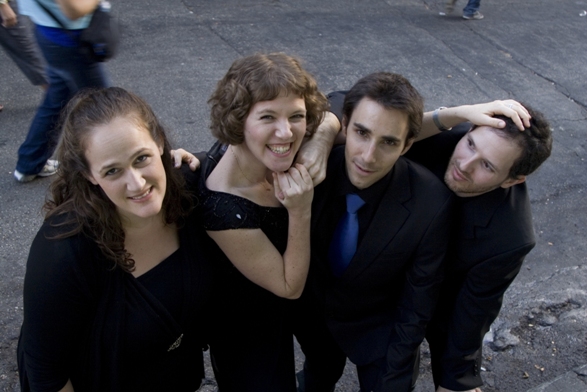 The Thalamus Quartet will perform at 16:30 (September 9th), with Uri Vardi on cello and Menahem Wiesenberg on piano. A vocal quartet with a repertoire that spans multiple traditions and genres, all sung a-cappella, the program will include works by Menahem Wiesenberg, Ödön Pártos, and the premiere of a composition by Jan Radzynski for oud and cello, as well as contemporary artistic arrangements of Hebrew songs.
In Haifa, the Nazareth Arab Music Orchestra, conducted by Nizar Raduan, will return to the festival for a second time, hosting Shlomo Gronich for a multicultural evening of music. Performances in Haifa will take place on September 10th at 21:00.
Iris and Ofer Portugali will start off the festivities in Jerusalem at 17:00 and put some swing in your soul, joined by the Hod Hasharon Big Band Orchestra for gospel music, conducted by Guri Agmon. Later that night, the program for the closing concert will include works by Karel Volniansky, Josef Bardanashvili and Ödön Pártos, conducted by Guy Feder and performed by the Jerusalem Symphony Orchestra, with soloist Rivka Golani on viola. Performances in Jerusalem will take place on September 11th.
Admission to all performances is free, but advance reservations are required. To reserve a place:
Sunday, September 8th at 20:00 – Beer Sheva Conservatory. Reserve tickets via the Beer Sheva Symphonieta offices: 08-6266422
Monday, September 9th from 12:00 – Tel Aviv Museum of Art. Reserve tickets via Roslia Hefetz Productions 03-6961593
Tuesday, September 10th from 17:00 – Rappaport Center, Haifa. Reserve tickets via the Haifa Symphonieta Orchestra offices: 04-8330625
Wednesday, September 11th from 17:00 – Jerusalem Theatre. Reserve tickets via the theatre office: 02-5605755