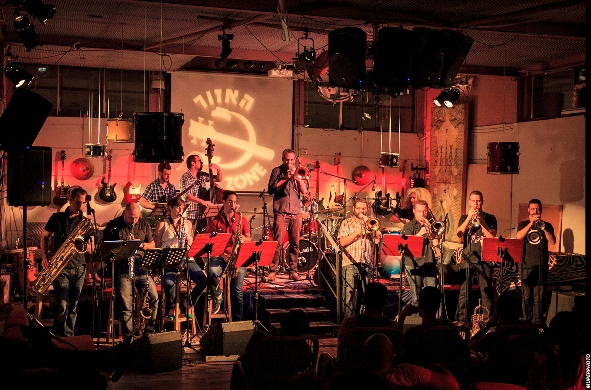 One of my favorite ways to enjoy music: live, among friends. Avi Lebovich & the Orchestra gave a terrific concert this past Sunday, September 29, 2013, with the emphasis on giving. The talented ensemble has been sharing new materials with the audience at The Zone, in a trio of performances called "The Lab."  I missed the first, but was very glad to be there the other night for #2, featuring the original compositions of Amit Friedman, and a first performance of a piece by Yonatan Albalak, with guest musician Katia Toobool on keyboards and special guest, percussionist Ron Iwryn.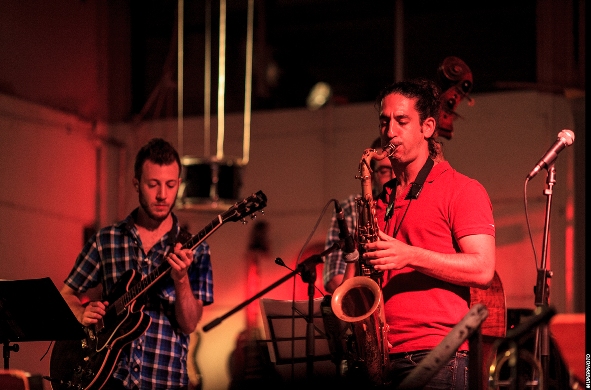 It was an exceptional evening, all the more so for the incredible vibes of the people and place. Listening to the music, watching the orchestra members listen to one another – all the cares of the day, the cynicism of our crazy lives – it all disappears and all that remains is the music, and a smile. Don't be sad because you missed it: Muperphoto has captured the feeling of this wonderful night in his photographs. Enjoy & look forward to Lab #3, with adaptations of those little-known Liverpudlians (yes, you literal minded folk, The Beatles) on Sunday, October 13, 2013.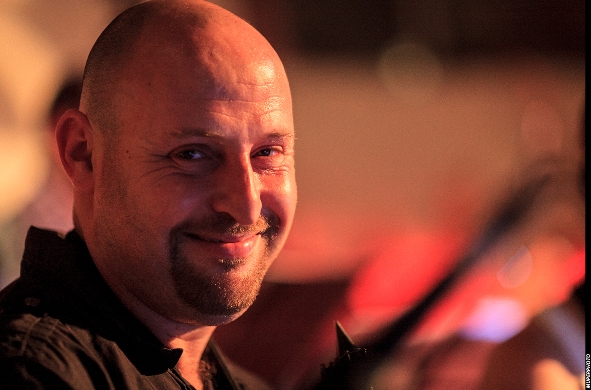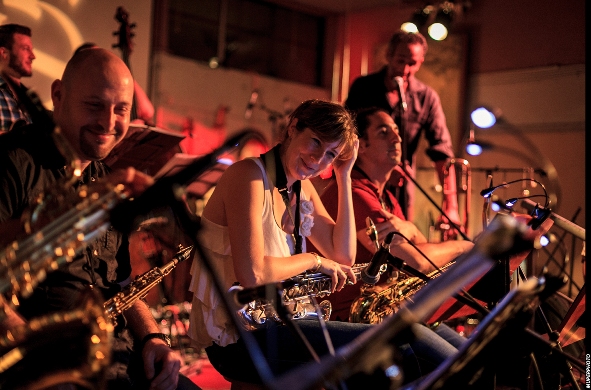 The orchestra: Avi Lebovich – Leader, Arranger & Trombone; Alon Farber – Soprano & Alto Saxophones; Amit Friedman – Tenor Saxophone; Tal Varon – Tenor Saxophone; Lior Levin – Baritone & Alto Saxophones; Dan Varon – Trumpet & Flügelhorn; Arthur Krasnobaev – Trumpet & Flügelhorn; Yair Slutzki – Trombone; Yaron Ouzana – Trombone; Yonatan Albalak – Guitar; Mickey Warshai – Bass; Ron Almog – Drums.
Links: Avi Lebovich & the Orchestra on facebook, Muperphoto on facebook, The Zone on facebook.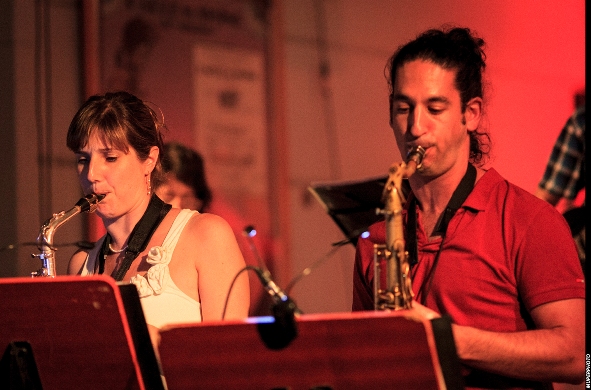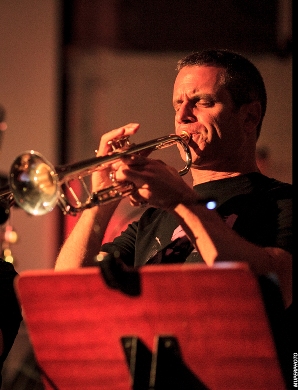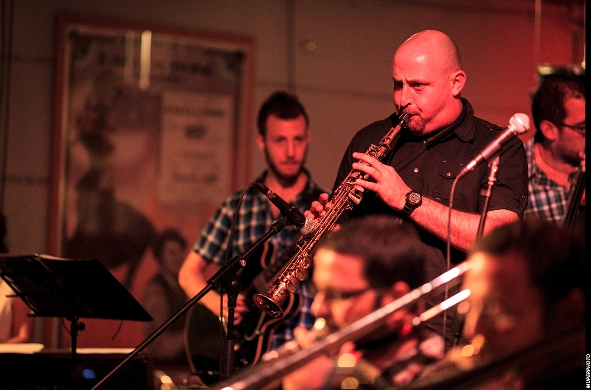 Alon Farber/Photo: Muperphoto