"I never speak about feelings." Ohad Naharin, artistic director of the Batsheva Dance Company turns to his dancers for verification. "We never speak about feelings, right? We provide room for feelings."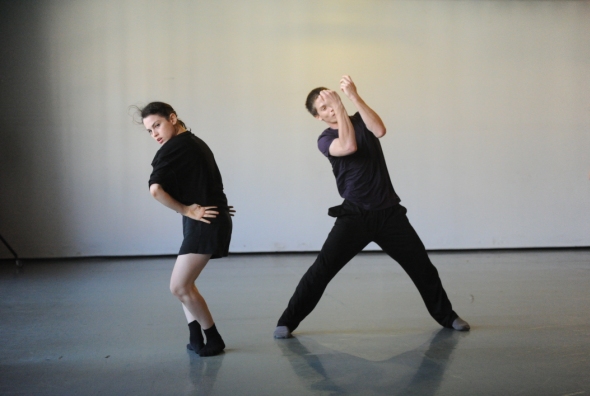 This can be true and in a little way not quite true at the same time. Dance does not speak in the literal sense, of course; more to the point, Naharin is correct to say that his work is not didactic, but rather open to interpretation, thinking, feeling. Still, judging from last week's press preview for the forthcoming 2013-14 season, one can't help but think that there is an attempt to communicate something specific. Maybe not feelings, specifically. Perhaps aspirations?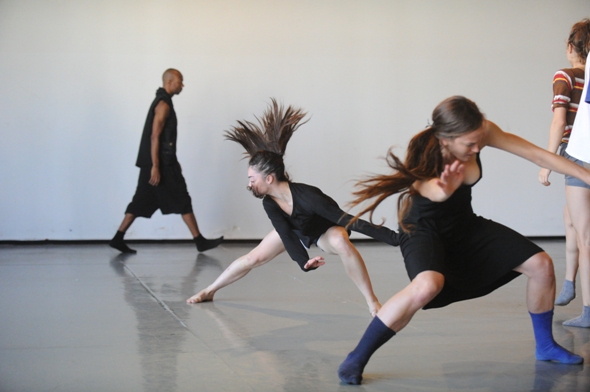 2014 is the 50th anniversary of the company, and the programme for the coming year is shaped along the backbone of renewal and rejuvenation. Centerpiece of the season will be Naharin's Virus – Revisited. Premiered in 2001, Naharin's Virus – created in collaboration with the members of the dance company – was adapted from the play "Offending the Audience" by  Austrian playwright (and occasional provocateur), Peter Handke. Featuring original music by Karni Postel, Habib Alla Jamal and Shama Khader, Virus – based on the short preview we were accorded – allows a strangely seductive synchrony to evolve amidst a cacophony of sound and vision. Virus was conceived and premiered in the context of the darkest days of the Second Intifada (not to say that everything is bright and sunny today, but I'm sure you get the general point), and Handke's original source material is considered provocative, with lots of conflict, contradiction, participants breaching the fourth wall with the audience and so on. I think it'll be a bit portentous – if not pompous – to suggest that Virus Revisited will be presented as a statement on the confusion of contemporary Israel. But it might, as Naharin proposes, present a space for individual feelings.
Also returning this season is Sadeh 21, triumphantly premiered at the Israel Festival in 2011 and reviewed by Midnight East here. I saw it preformed at the time, and remember being struck by at first by an ethereal, at times otherworldly sensibility, dancers drifting languidly on and off stage and an enchantingly off-centre soundtrack. A slight aside concerning the language of dance: The piece is dedicated to Noa Eshkol, the doyenne of Israel dance and one of the creators of the Eshkol-Wachman system of dance notation.
Decal'e, premiered last year and performed by members of the Batsheva Ensemble, returns again this year. Consisting of extracts from Naharin's oeuvre, Decal'e is an accessible entry point, suitable for the whole family, to both Batsheva and Naharin's long association with the company. In similar vein, Kamuyot – specifically choreographed with a younger audience in mind and first premiered in Tel Aviv's Tichon Hadash High School – will form an integral part of Batsheva's community and outreach programme this year, with performances at the Dimona Festival.
More information about the season's schedule can be found at www.batsheva.co.il/en .