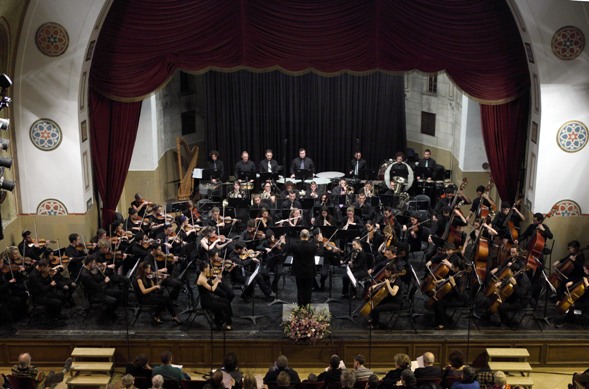 The Jerusalem Academy of Music and Dance presents "From Brahms to the New Middle East," a new concert premiering on December 10, 2013. The Mendi Rodan Symphony Orchestra, conducted by Prof. Eitan Globerson, will feature the works of Johannes Brahms and a new composition by Tzvi Avni – New Middle East, with soloists Roy Shiloah (violin) and Zvi Plesser (cello).
On the program:
Tzvi Avni – New Middle East
Johannes Brahms – Double Concerto in A minor, Op. 102, for violin, cello, and orchestra. Soloists: Roy Shiloah and Zvi Plesser.
Johannes Brahms – Symphony No. 2 in D major, Op. 73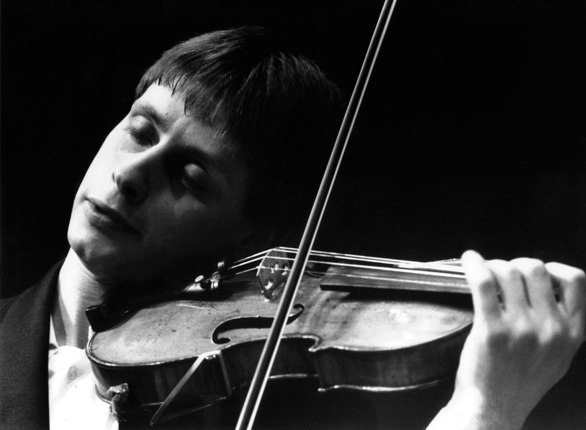 Prof. Tzvi Avni on New Middle East: "Ever since it was coined, by Shimon Peres I believe,  the concept 'New Middle East' has evoked a wide spectrum of responses, from an almost Quixotic innocence to derisive cynicism, according to the respective opinions and perspective of the speaker. In the two parts of my composition, commissioned by the Academy for the student orchestra, one may find these different moments, but I feel that in essence of the work there is a sense of irony that may easily be discerned."
"The idea of writing about the Dead Sea came to me a few years ago when I was traveling in that area at sunset. The intersecting curving lines of the surrounding mountains seemed to my mind a fitting backdrop for composing melodies with a long breath, at times almost without accompaniment. But when I began to compose the music in the fall of 2012, I also thought of the continual erosion in this wonderful place and that is the ironic moment that enters the piece. It is a lyric piece, in which the melody is dominant most of the time, except for one dissonant breaking point in the middle. The second part is a march with grotesque elements. The structure is ABA, and the middle part is a short trio that contains the hint of a quotation from a marching song that, to the best of my knowledge, will be familiar to all Israelis."
The concert will take place on Tuesday, December 10, 2013 at 20:00. YMCA, 26 David Hamelech Street, Jerusalem. Tickets are 60 NIS/30 NIS discounts for seniors and those on the JAMD mailing list, to order call: 054-9293405.