Excited about technology?  Indulge and inform yourself at the 23rd Technology exhibition, taking place at the TLV Convention Center from June 16 – 18, 2015.
Topics covered will include: computers and software, automated command and control systems, pneumatics, hydraulics, robotics, propulsion systems, transportation and bearings, compressor motors, batteries, measurement and calibration tools, pumps and generators along with purchasing and the logistics linked to industrial technical supplies, industrial printings, laser technologies, safety and health, technical education and more.
It's going to be huge: 300+ Israeli and International companies will exhibit their cutting edge wares simultaneously in three pavilions and outdoor exhibits. Admission to the exhibition is free, registration is required via this link.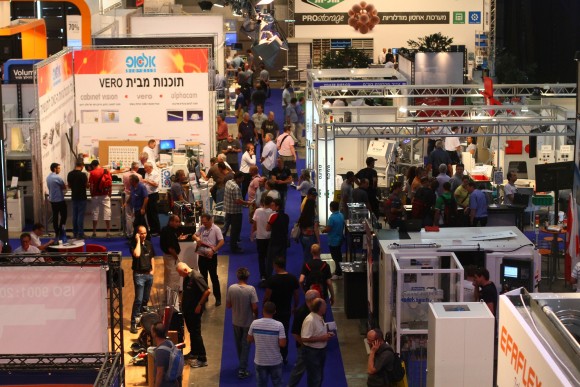 A conference on emerging technologies and future trends will take place alongside the main exhibition. An in-depth look at innovation and growth in small to mid-size businesses, technology education, marketing and digital communications and the implications of 3D printing and more will be covered in sessions taking place on June  16th & 17th between 8:30 – 14:00. Admission to the conference is 330+VAT for one day and 550+VAT for a two-day access, registration and payment via this link, there is no admission charge for members of The Manufacturers Association of Israel.
Technology 2015 June 16 – 18, 2015
Link to Technology 2015 website
Opening hours: 10:00 – 20:00
Tel Aviv Convention Center, Tel Aviv Exhibition Center – Exhibition Gardens, Rokach Blvd. Pavilions 1, 10, Maxidome & outdoor areas.