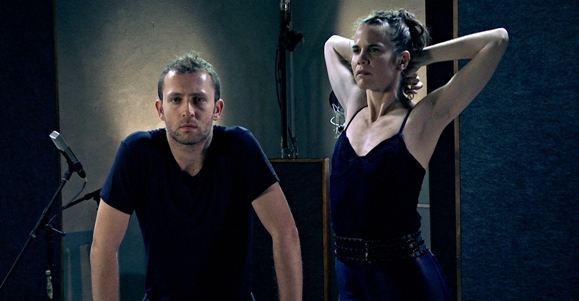 Hazira Performance Art Arena will be presenting their annual Dance Arena Festival on July 14 – 16, 2015 at Beit Mazya, 18 Mesilat Yesharim, Jerusalem.
The Dance Arena Festival was founded in 2001 to provide an experimental multi-disciplinary platform in dance. In the past five years, dancers and choreographers selected to participate in the program are guided through the creative process and the program is augmented with workshops in relevant fields.
This year's cohort of creative artists who will premiere their works at the festival includes: Ilana Belsen, Ofir Yudelevitch, Ariel Cohen, Ayala Frankel, Noa Zuk and Ohad Fishof, Noa Shilo, Uri Shafir. Dance Arena Artistic Director: Sahar Azimi, Hazira General Director: Guy Biran.
The festival will take place over the course of three evenings, performance times are posted on the Hazira website.  Tickets are 60 NIS for a single performance, 90 NIS for two, and 110 NIS for three performances. There is a 10 NIS discount for students. Tickets may be purchased online, or call 02-6783378.