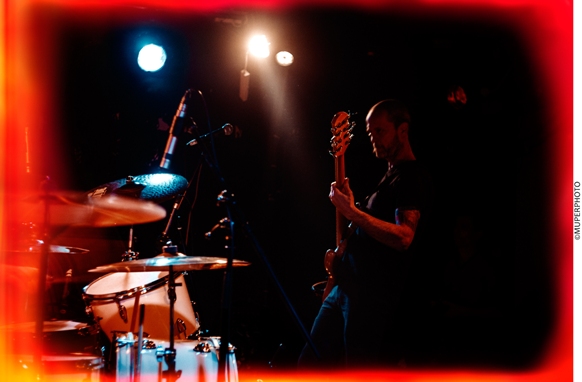 Out there on the edge it's cold and dark; wherever you look there is only darkness. Take one step and you might fall into a fathomless abyss, you might just land on your feet surrounded by the unexpected – music that compels you to dance, and sound that inspires endless visions. This is the geography of Kruzenshtern i Parohod (KIP/Kruzenshtern and Parohod).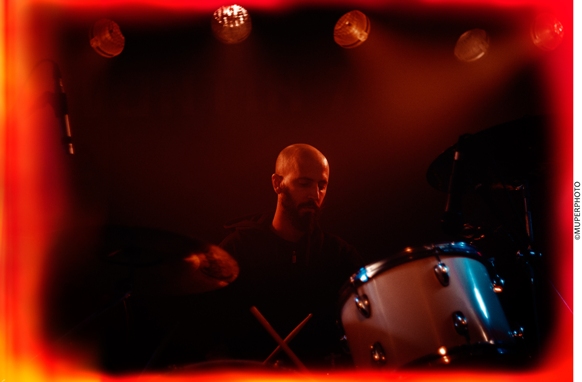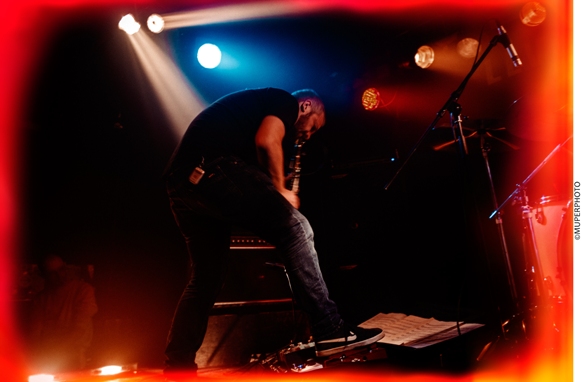 The power trio Igor Krutogolov – bass, saw, vocals, Ruslan Gross – clarinet, Guy Shechter – drums gave a mind-bending performance last Thursday, December 17, 2015 at Levontin 7. Here as testimony are the photographs by Victor MUPERPHOTO and my words. Why do I use the word testimony? Because a concert by Kruzenshtern and Parohod is an experience. Their music goes beyond definition, although words like free jazz, hardcore, Klezmer, and metal have been used to describe it, every album delivers something different. Kruzenshtern and Parohod must be experienced, you may still be far from understanding, but you will feel it.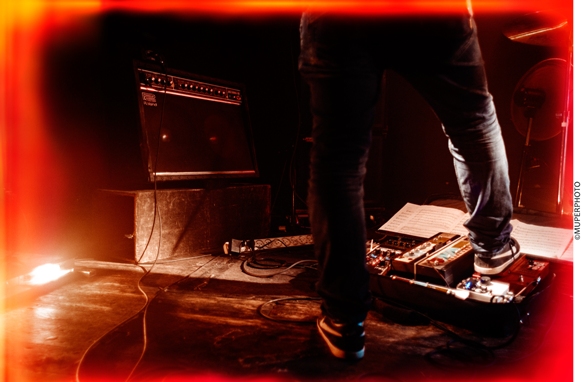 The performance space in Levontin 7 is the kind of 'black box' that can contain just about anything from a rock band to an intimate solo acoustic. KIP was a standing/dancing performance, and the musicians formed a triangle of sound onstage, facing one another. Igor Krutogolov and Ruslan Gross therefore had their backs to the audience, and were facing inward, toward the drummer Guy Schecter, who was facing the audience. It felt strange at first as they came onstage, but that soon dissipated and the overwhelming feeling was the connection between the musicians.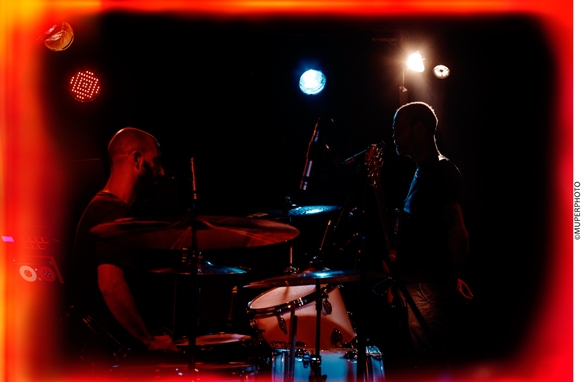 The music is an intricate, multilayered voyage into inner space, at times it felt almost liturgical in its meditative quality, liturgical head-banging music that makes bodies move on the dance floor. I could feel the music rattling my brain in its bone cage, at one point the cymbal's steady intonation felt like sledgehammer meditation, and the mournful clarinet felt like a dirge for a dying world intent on self-destruction as I watched the dancing bodies swaying as if joined in prayer.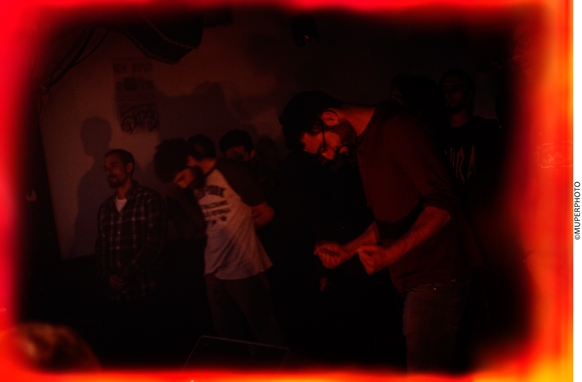 Krutogolov, an 'aleph' tatoo on his left arm, his vocals haunting, slow and high, merging with the sound of an organ. His face hidden from view, his voice sending a message to the universe, then a wild burst of clarinet and die-demon drumming changes the game entirely. The volume is high, the intensity is just a step away from unbearable, an onslaught of sound and associations and I am carried on the rhythm, dancing – whether I want to or not. In this moment, this compulsion to move, music is my religion and it hurts.
Looking for something light and easy on the ears? Try the nearest elevator. Looking for an intense experience, music that is always searching, always willing to take a risk – listen to Kruzenshtern and Parohod.
Photographs from the concert by MUPERPHOTO: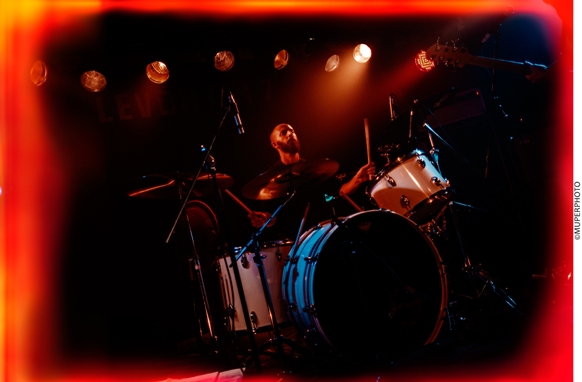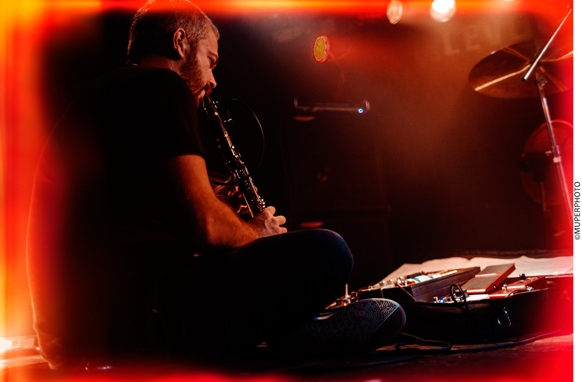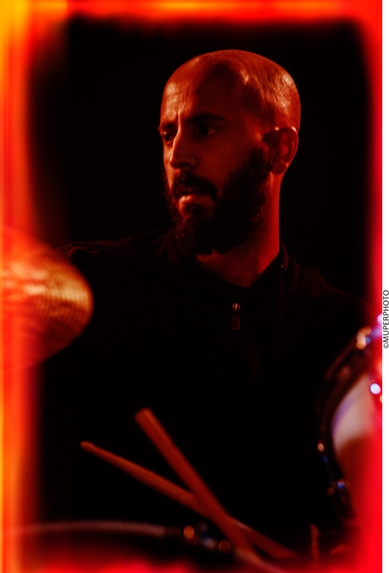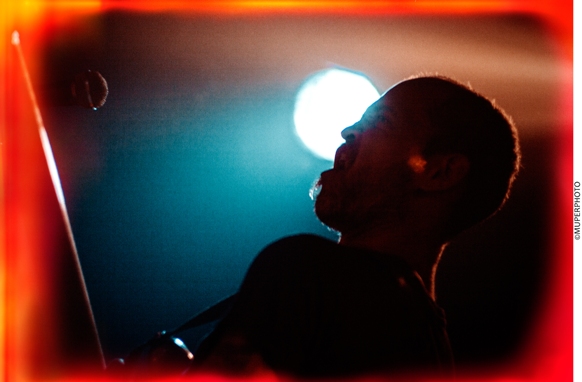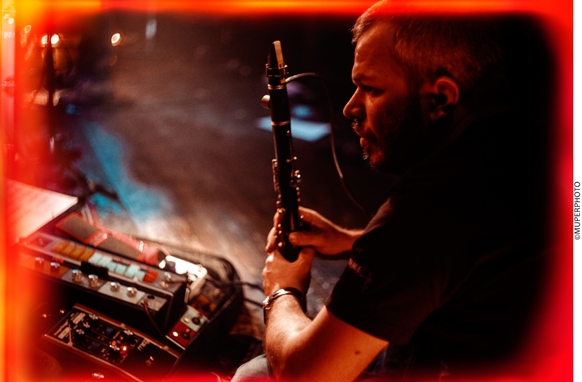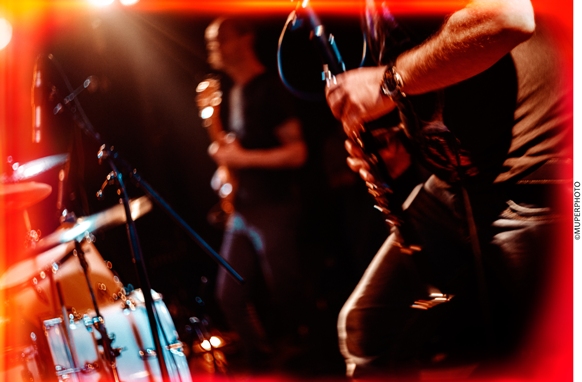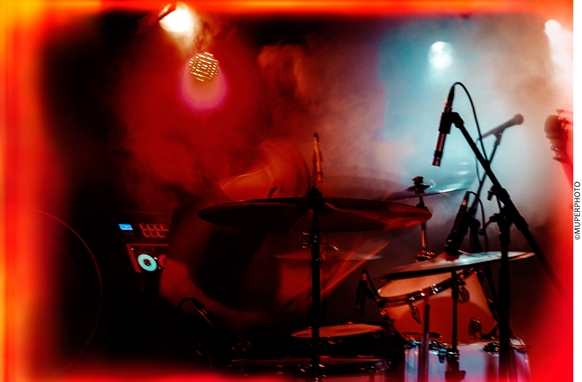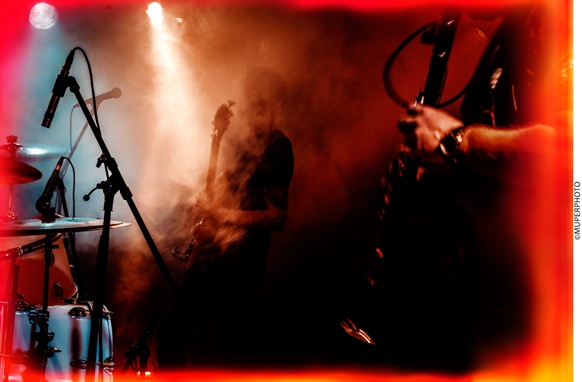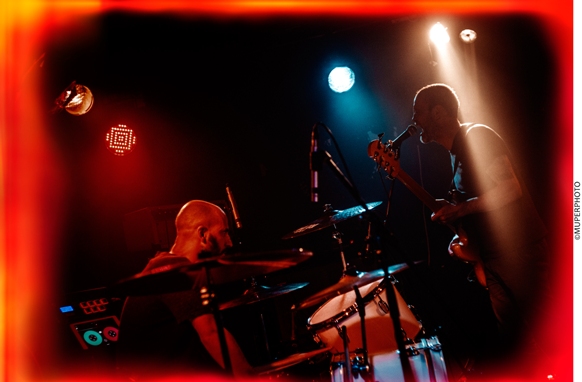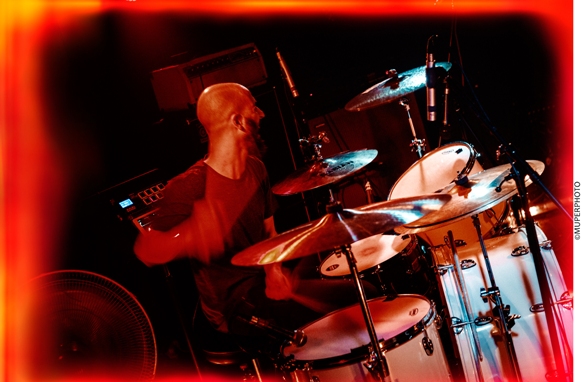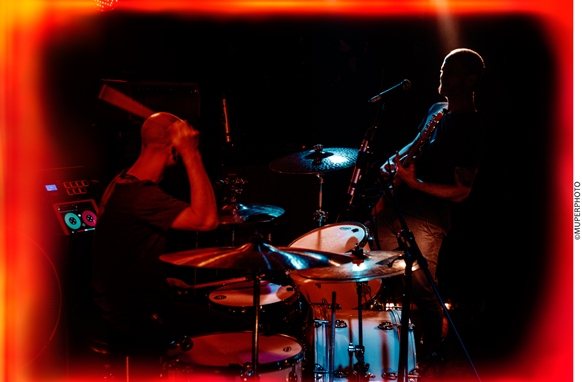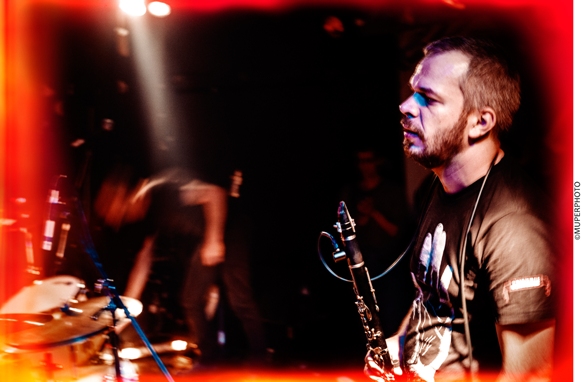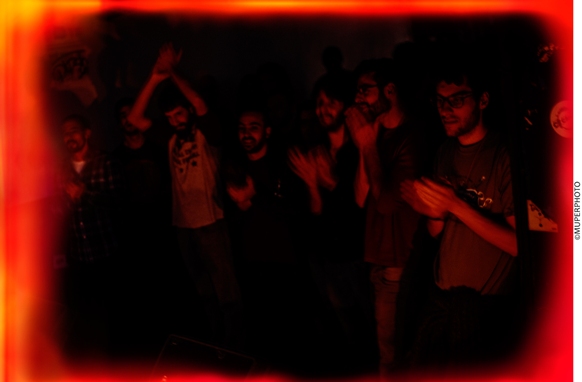 Links: KIP website; KIP facebook