Choreographer Talia Beck will present W, a new contemporary dance piece that incorporates set design and theatre, at the Kelim Choreography Center in Bat Yam.
In this work, Beck collaborates with the actor Tsvi Fishzon. Fishzon's comic and expressive talents are featured in the Inbal Pinto Avshalom Pollak Dance Company, where Beck traces her dance roots as well. A former dancer in the company, both her first works – Saudade and Ma'atzama, premiered in the context of the Pinto Pollak company. As a dancer, Beck has collaborated with Noa Dar, Yasmin Godder, Yossi Berg & Oded Graf, and many others.
Design has been an integral part of the concept in Beck's previous works, Saudade and Ma'atzama. In this new piece she collaborates with architects Lital Folkman and Nadav Bignitz.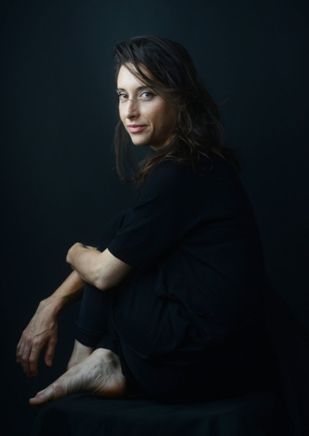 Performances will take place: December 31; January 2, 9 & 10 at 20:30 at the Kelim Choreography Center, 2 Yitzhak Nafha St., Bat Yam. To order tickets, write to: kelimgraphy@gmail.com
W
Performers/creators: Talia Beck and Zvi Fishzon; Object and Set Design: Nadav Bignitz and Lital Neta Folkman; Music: Guy Saraf; Lighting Design: Ofer Laufer; Costume Design: Anat Maratkovitz; Dramaturgy: Amir Kleiger; Rehearsal Manager: Melani Berson; Production: Avital Barak.