Indie City will be live in Jerusalem from November 2 – 3, 2016. Now in its 6th edition, the Indie City video series creates a dialogue between music and place, recording bands in different Jerusalem settings. Director Bettina Fainstain films the videos in one shot, without any further editing, capturing the live feel of the music. Participating bands are: A-WA (hosting Karolina at the festival), Jane Bordeaux, Luna Abu Nassar, Noga Erez, Quarter to Africa (with The Great Machine in the video) hosting bass player Avishai Cohen at the festival, L.B.T., Castle in Time Orchestra, Ouzo Bazooka, Crunch 22, Armon, Les Acrobats, OSOG, Bint el Funk, Dirty Fly, and more….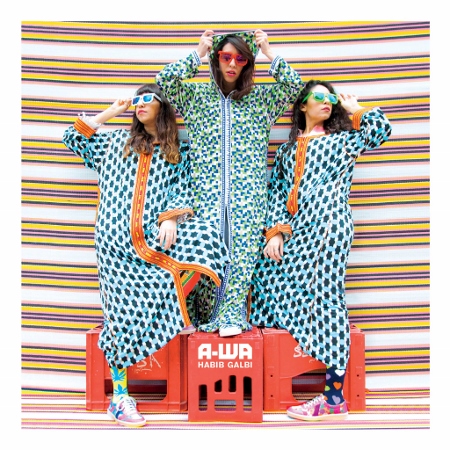 The festival will take place on Wednesday, November 2nd and Thursday, November 3rd, with three stages operating in parallel. Following the outdoor concerts, the fun will be spilling over into after-parties in the neighboring bars. Taking place in the city center, on HaHavatzelet Street (link to map), check out the Indie City facebook page for updates on timing, location, and additional information.
The program:
Wednesday from 19:30
Jane Bordeaux ג'יין בורדו
Quarter to Africa – רבע לאפריקה
The Turbans
Ouzo Bazooka
Sintax
ארמון // Armon
בינת אל פאנק Bint El Funk
OSOG
Amy McKnight Music
Thursday from 19:30
Castle in time orchestra \ ארמון בזמן
Less Acrobats
Dirty Fly
A-WA hosting קרולינה Karolina
CRuNCH 22
Luna Abu Nassar לונא אבו נסאר
Noga Erez
The Great Machine
LBT
Fainstain has added 15 new videos to the series (making a total of 96 music videos!), which will be broadcast on Hot 8, starting September 16th, and throughout the festival. To get the feel of Indie City, explore the Indie City YouTube channel!
Enjoy Malox, Echo & Tito and Uri Brauner Kinrot filmed in the Muslim Quarter: