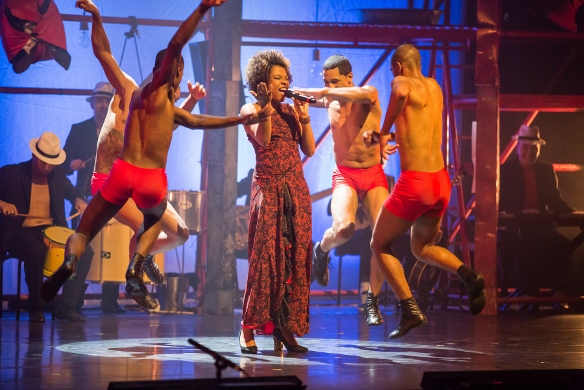 Balé de Rua, the Brazilian dance company, will perform in Israel for the first time with their show Baila Brazil, from November 2 – 5, 2016. Known for their exuberant energies and high-spirited vibe, the company's name – Balé de Rua, means 'street dance' and their choreography is inspired by the danças da rua of Brazil, a fusion of hip-hop, samba and capoeira forged in the poorest neighborhoods of Brazil, the favelas.  The performance in Israel will feature 14 dancers – all discovered in the favelas – accompanied by a singer, with live music onstage.
Balé de Rua was founded in 1992 by three friends, Fernando Narduchi, Marco Antônio Garcia, and José Marciel Silva, who sought to create a form of contemporary street dance, imprinted with a distinct Brazilian identity. Of the three, co-director Fernando Narduchi trained in classical ballet and modern dance, yet experienced a revelation when he came across a group of boys dancing in the streets in the 80s in Uberlândia, in Southeastern Brazil. Although they lacked formal training, Narduchi was struck by the joy and power expressed in the dance.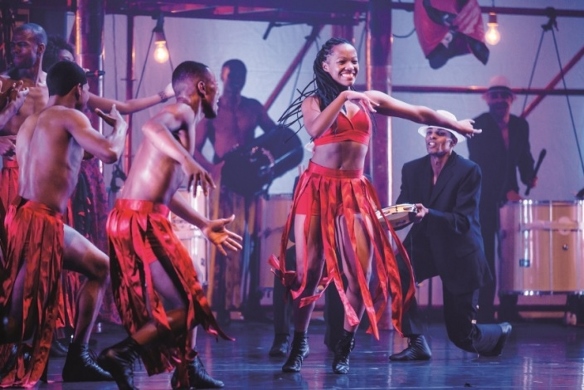 One of the central influences on Brazilian dance is Afro-Brazilian culture, a theme which is explored in Baila Brazil. The slave trade, which began in 1501 and in its early years provided the labor for Brazil's sugar industry, brought millions of people from Africa to work as slaves in Brazil. By the time slavery was abolished in 1888, an estimated four million slaves had been brought from Africa to Brazil. Denied their freedom for many years, the African people kept their cultural heritage alive in music and dance, becoming a strong influence on Brazilian culture. The popular Samba originated in traditional round dances, often with religious significance, imported from Angola and the Congo, and developed in Brazil with strong influences from Angolan music. The performance expresses the spirituality and struggles of the Afro-Brazilian people, and celebrates their contribution to Brazilian identity, its arts and culture.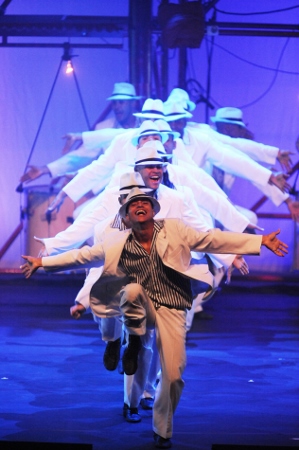 At the same time, the company embraces the wider world of music and dance, open to incorporating different influences into the performances. Everything is possible: from classical music, such as Mozart and Bach, to hip-hop. A meeting of worlds and cultures in a high-energy celebration.
Balé de Rua began as a local project, dedicated to developing and expressing a unique Brazilian identity in street dance. They burst onto the international scene when invited to perform at the Biennale de la Danse in Lyon in 2002, and have been touring internationally ever since. Yet they hold fast to their original vision, operating a free dance school for Brazilian youths.
Performances: Wednesday, November 2nd at 20:00; Thursday, November 3rd at 20:00; Friday, November 4th at 13:00; Saturday, November 5th at 17:00 and 21:00.
Ticket prices range from 159 NIS – 299 NIS, and may be purchased online from the Israeli Opera website, or call: 03-6927777.