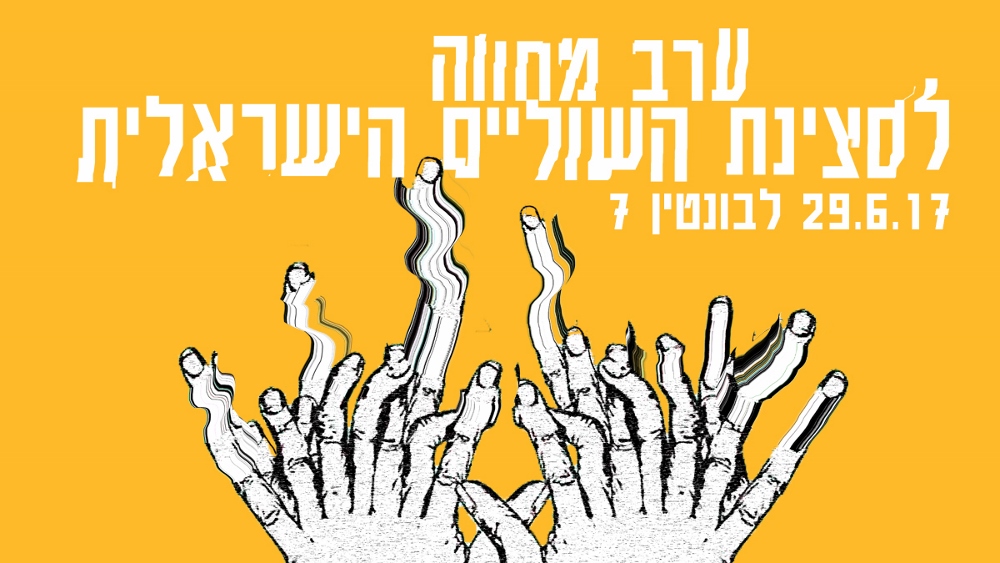 White Night Tel Aviv will be lighting up the night once more, this coming Thursday, June 29, 2017. This is the night to walk off the beaten path, and venture out of your musical comfort zone to explore. Levontin 7 will be hosting their annual tribute to Israeli music's fringe scene! Now in its 5th edition, 8 bands will be performing their own originals along with covers of "classic" songs from the Israeli fringe scene for a touch of indie history. Performing are: CUB (Gur Yaniv), Napoli, VANNA  , Regel Sabres, Hashash Amiti , The Driers, Rachel Yaron hosts Avi Adaki, Hadas Laher hosts Noya Eder.
Doors open at 22:00, show at 23:00. Admission 10 NIS. Check for updates on the facebook event. 
What's on the program?
Hadas Laher will be performing a cover of Missing by 951 (founded in 1999 by Efrat Meller & Tiran Medalsi). The original video clip for the song was featured on MTV in 2006.

Enjoy her dreamy original:

Performing with Hadas Laher will be Noya Eder.
The Driers will be performing a cover of Happy (sameach), by the band Ping Pong, who performed the song as Israel's representative at the Eurovision competition in 2000. The song tells of a man from Damascus who is going out with an Israeli woman, and the video clip features the band in rehearsal waving a Syrian flag – which caused quite an uproar at the time. Despite threats from the IBA to pull them out of the competition, the band refused to back down, and waved the Syrian flag when performing live at Eurovision, as part of their effort to encourage peace between Israel and Syria. Here's the original clip from the Eurovision competition:

Rock band Regel Sabres will cover Ashkara Metim's song Hamesh Dakot me Tel Aviv (5 minutes from Tel Aviv) from their second album. The garage rock band Ashkara Metim began performing in Jerusalem 2008 with members: Vova Zukerman – guitar, Bar Faber – drums, and Asaf "Ryskinder" Eden. Here is the original clip from 2011:

And an edgy original from Regel Sabres, Bashemesh Shel Netanya (in the Netanya sun):

Hashash Amiti will cover Halayla Honek BeSheket (the night chokes you in silence) by Duralex Sedelex. The musical project of artist Ori Dromer, the band was founded in 1983, and its name is a phrase in Latin: "the law is harsh but it is the law." In an interview with Haaretz in 2010, Dromer described the band: "We wanted to make music that wasn't necessarily melodic, but would speak about physical and psychological experiences that were more extreme or less extreme. We weren't a rock band but rather an art band. We worked with noise and abstract sounds that have visual value, while the texts dealt with authentic elements of the psyche." Here's the original song:

Lo MeKan (not from here) – an alluring original by Hashash Amiti:

VANNA (Chen Vanna) will cover the song Sheket (quiet) by Balagan, with music composed to a poem by Yona Wollach. Founded in 1990 by Yuval Messner, Balagan featured Dan Toren and Dana Berger. Here's the original song:

Napoli will be covering the song Af Paam (never) by Kalbey Ruah (spirit dogs). Napoli are: Amit Tsafrir (vocals), Dan Amir (synths, piano, laptop), Gilad Bloom (guitars, backing vocals), Amit Nelinger (drums). Here's the original featuring the lovely vocals of Hila Ruah:

And the graceful MH370, an original by Napoli: