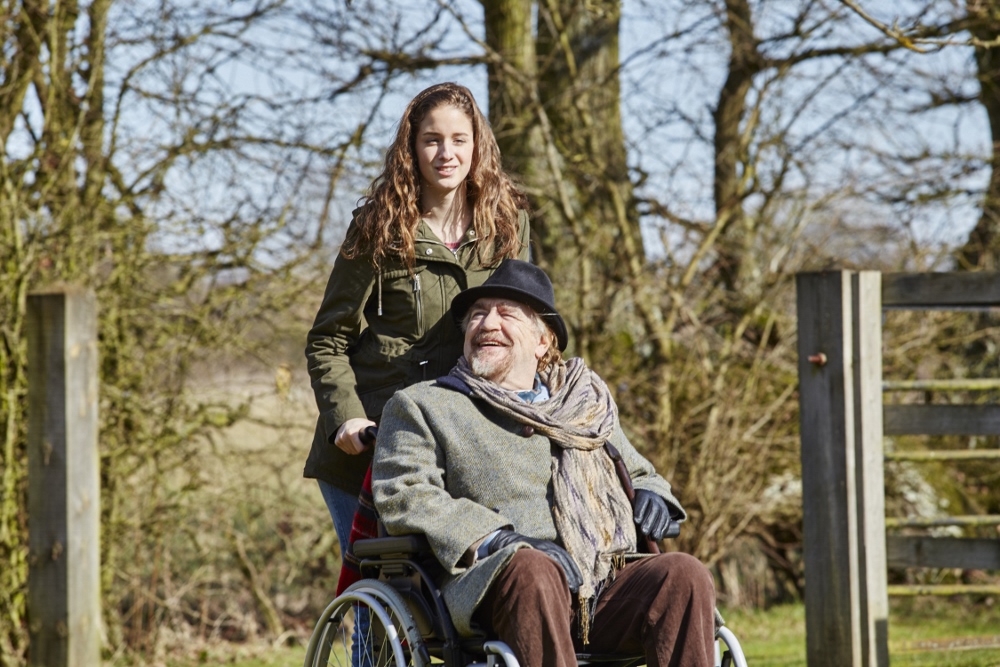 The Carer, directed by János Edelényi, is a lively, warm, film that touches on themes of aging, illness, and relationships with a Thespian twist. Sir Michael Gifford is an actor living with Parkinson's, whose health has deteriorated to the point that he needs daily assistance. Angry, willful, and imperious, he rules the household with silver-tongued barbs. Neither his equally willful daughter Sophia (Emila Fox), nor Milly (Anna Chancellor) his secretary, and Joseph, former dresser turned chauffer, can deal with him, although Milly and Joseph claim that they can. Into this well-appointed English country estate comes his new carer Dorottya (Coco König), a young Hungarian who aspires to study acting in London. What Dorottya lacks in experience, she makes up for in sparkle, and she soon bonds with Sir Gifford over Shakespeare.
The film deals in a direct manner with illness, and the difficulty of coping with deteriorating capabilities. The Carer raises many pertinent issues, such as the different dynamic when a grown-up child is suddenly responsible for the care of a parent, the secrecy and shame surrounding illness and the tendency to hide from the eyes of the world, and the tension between restrictions keeping a sick person safe and alive, vs. taking risks and living a fuller life. Although it is concerned with serious issues, The Carer is fun and full of humor. Over the course of this feel-good film the characters learn more about themselves and one another, as almost everyone harbors some secret. Brian Cox is captivating as Sir Gifford, he makes a very poignant Lear.  Anna Chancellor brings a depth and complexity to under-appreciated Milly.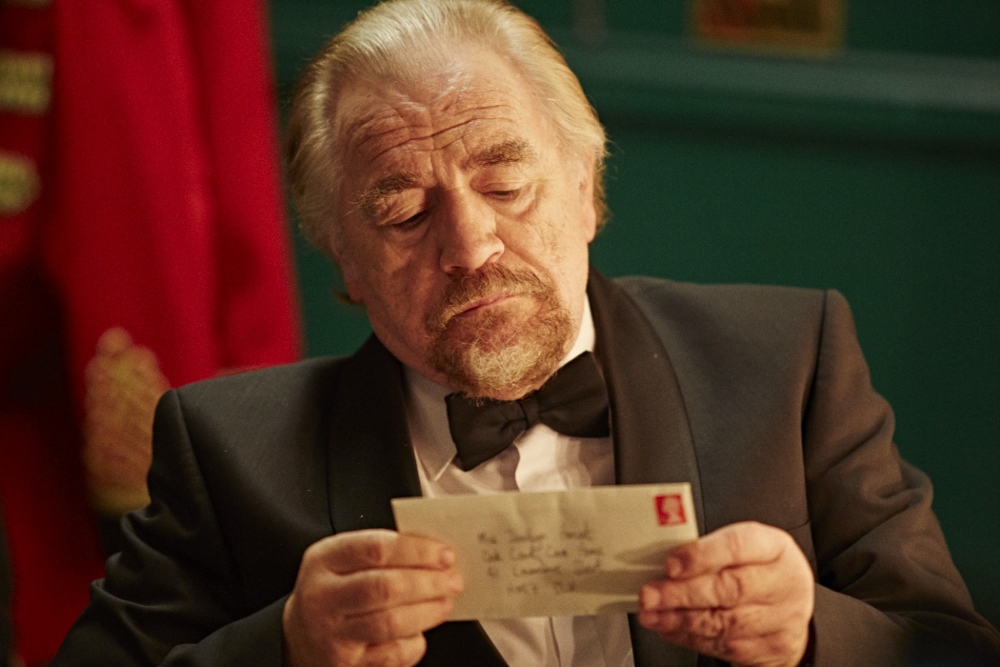 Yet another interesting aspect of the film is the director's history: The Carer will premiere in Israel on July 13, 2017, 41 years after Edelényi immigrated to Israel from Hungary on this very date. Having established a career in Hungarian television, including a film based on Shakespeare's Richard II, Edelényi wanted the freedom to create without the restrictions of the Communist regime. He left Hungary at the age of 29, leaving behind his parents, a brother, and his future wife. Despite having received a green card to the US, Edelényi decided to come to Israel, where he opened a production company and after a time was also able to bring his mother, brother, and his wife, Eva Budner, to Israel. Edelényi produced and co-wrote the Hungarian-Israeli-American co-production The Long Shadow (1992), starring Michael York and Liv Ullman. In 2009 he wrote and directed Prima Primavera, starring Andor Lukats and Vesela Kazakova.
The Carer
Directed by János Edelényi; Screenplay: Gilbert Adair, Janos Edelenyi, Tom Kinninmont; Cinematographer: Tibor Mathe; Editor: Adam Recht; Music: Atti Pacsay; Cast: Brian Cox, Coco Konig, Anna Chancellor, Emilia Fox, Karl Johnson, Andrew Havill.