The Hullegeb Israeli-Ethiopian Arts Festival, now in its 8th edition, will take place from December 7 – 13, 2017. The festival reflects the depth and variety of Ethiopian culture – from traditional to contemporary, and its dialogue with the surrounding Israeli culture can be seen in the wide range of performances presented in the festival.
The festival program:*
Opening performance: Getish Mamo and Tesfa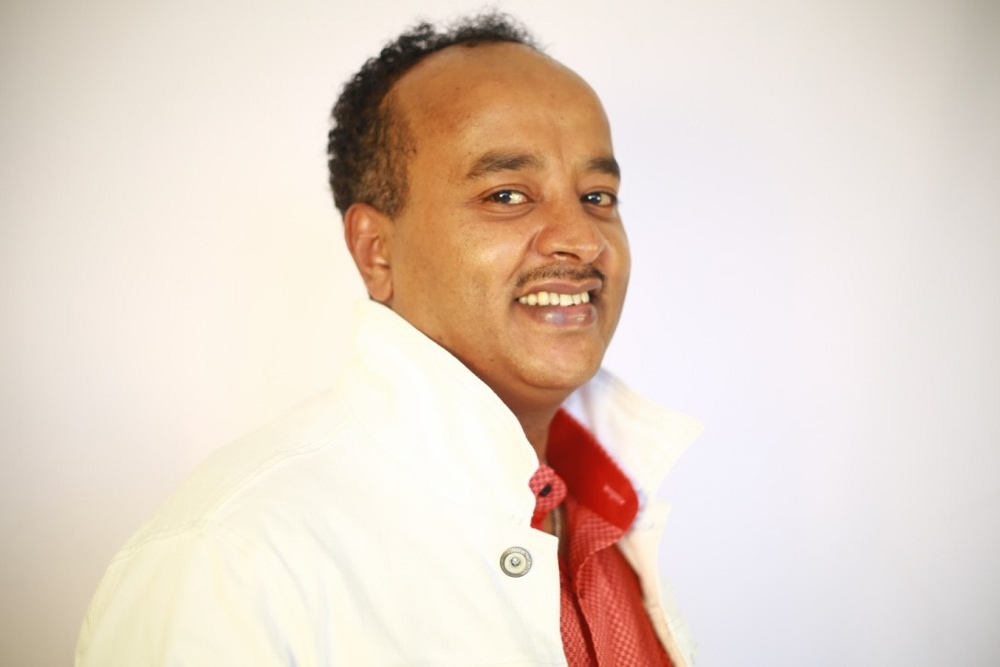 A performance devoted to the works of Mamo, one of the most popular vocal artists in Ethiopia today. Mamo, with a charismatic stage personality and velvety voice, will appear together with the Israeli-Ethiopian Tesfa ensemble. Mamo has composed over 300 songs for a variety of Ethiopian vocalists, and his performances generally include songs from the Golden Age of Ethiopian music (the 60s and 70s, prior to the coup of the military junta) in new arrangements combining traditional Ethiopian instruments with modern western ones. The Tesfa ("hope" in Amharic) ensemble, led by saxophonist-vocalist Abate Berihun, one of the outstanding musicians who made aliyah to Israel from Ethiopia, continues the musical path taken by Mamo, with a group of young musicians, focusing upon that important period in the history of Ethiopian music.
The performance will take place: Thursday, 7 December 2017, Beit Shmuel, 21:00
Getish Mamo, vocals; Abate Barihun, composition, saxophone, vocals, musical management; Sayum Desa, saxophone; Zlalam Pishah, keyboards; Noam Charchi, drums; Ben Edelstein, bass; Tal Sandman, guitar; Wesan Zlalam, vocals; Nati Baltah, vocals; Adoniya Goada masenqo
Aveva Dese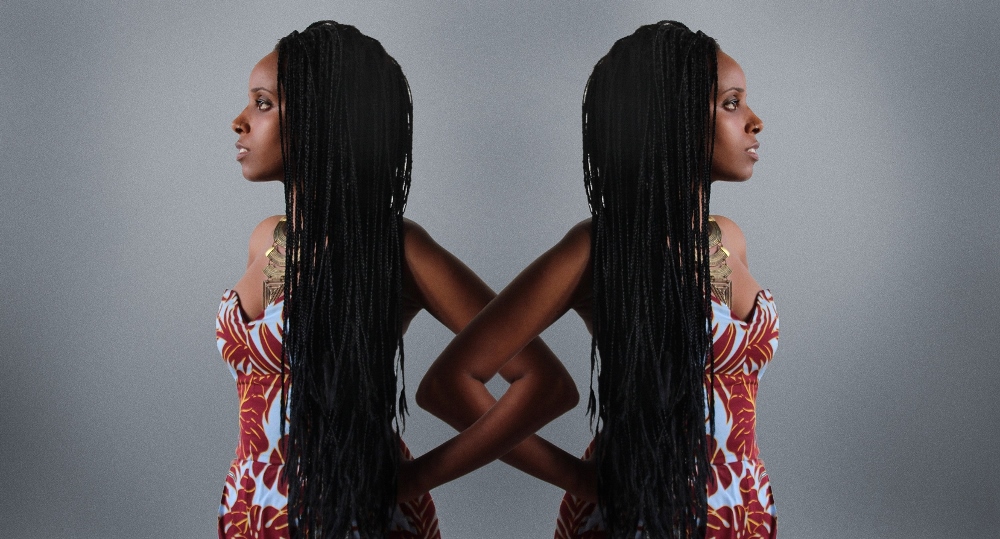 Vocal artist Aveva Dese, who the festival hosted last year, returns with a sensuous Afro-soul performance filled with her ensemble's love. The performance will host Avi Wasa who, like Aveva, is a graduate of the Idan Raichel Project. Aveva and her ensemble focus upon lively and liberating rhythms in which African groove mixes with the urban beat of Tel Aviv, leaving one with no alternative but to get up and dance. Aveva rules the hypnotic rhythm with her rare voice, and her powerful songs, performed in English and Amharic, deal mainly with the theme of freedom. The ensemble has been performing for about four years and its first album, Who Am I, was released last year, produced by Yossi Fein, another festival guest.
The performance will take place: Saturday, 9 December 2017, The First Station, 21:00
Aveva Dese, vocals; Aliza Akwando, drums, sounds; Omer Lutzki, bass; Omri Skop, guitar, sounds; Asaf Lavi, keyboards; Solomon Kehati, msenqo; Liad Dahari, sounds; special guest: Avi Wasa, vocals
Hullegeb Theater Ensemble: Tsufit Pikado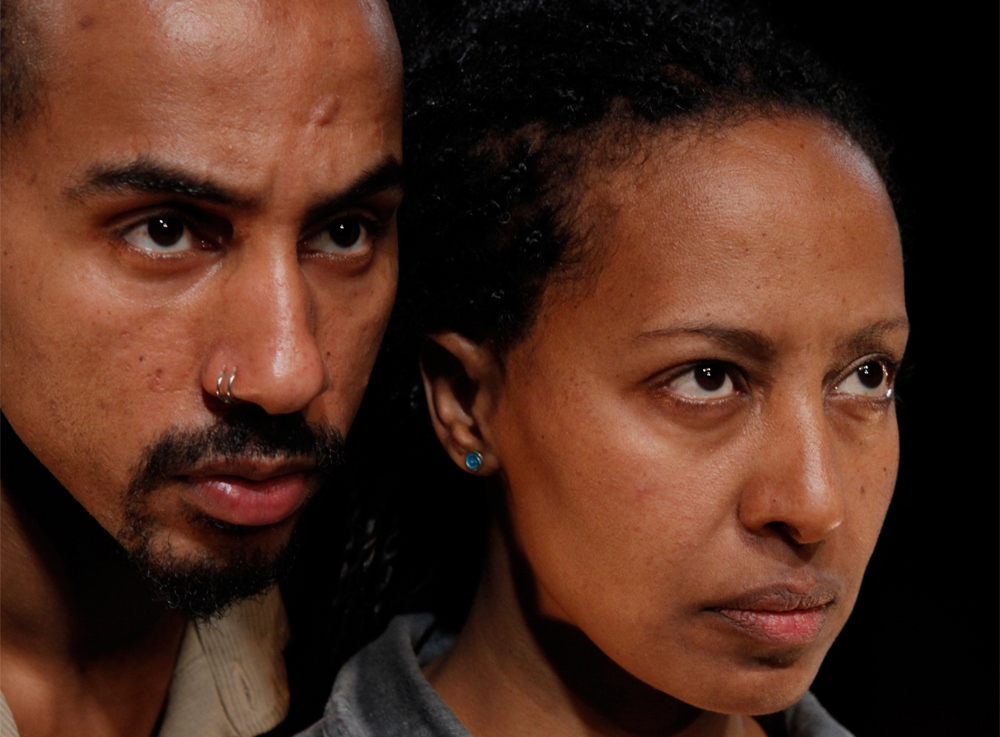 Nonsense comedy. Tsufit Pikado, a hardened and muscular female prisoner, is released from jail to find her sister Esti. Tsufit leaves no stone unturned in her search for the fate of her sister, and along the way delivers punches, dances, and falls in love. The actors change roles at a dizzying pace, with rap music and video segments.
The performance will take place: Sunday, 10 December 2017, Confederation House, 20:30
Script and direction: Artistic Director Moshe Malka; Actors: Tehila Yeshayahu-Adghe, Tzvika Hizikias; Music: Abate Berihun; Set and costumes: Yasmin Wolak; Video: Ariel Cohen; Lighting design: Nehorai Levidor; Stage assistant: Nir Landa
Tezeta Ensemble
A new performance by the Israeli-Ethiopian musical ensemble Tezeta ("nostalgia" in Amharic). The ensemble was established three years ago by Confederation House with the aim of serving as a stage for the renewal of Israeli-Ethiopian musical culture. The ensemble's musical director is saxophonist and vocalist Abate Berihun, who directs his works to the core of Ethiopian traditional music with its ancient and unique instruments—the krar, an Ethiopian harp that, according to tradition, was played by King David, the single-stringed masenko, and a set of percussion instruments called kebero. The performance will present a new group of performers and will focus upon original instrumental segments by Berihun and arrangements of ancient traditional works.
The performance will take place: Sunday, 10 December 2017, Confederation House, 20:00
Abate Berihun, composition, saxophone, vocals, musical management; Tomer Mas, bass; Sengit Dotan Segal, percussion; Adoniya Gueda, vocals, mesenko; Stav Ahai, keyboards; Lior Gwangol, vocals, krar
Based on a True Story: Shlomo Baby Baby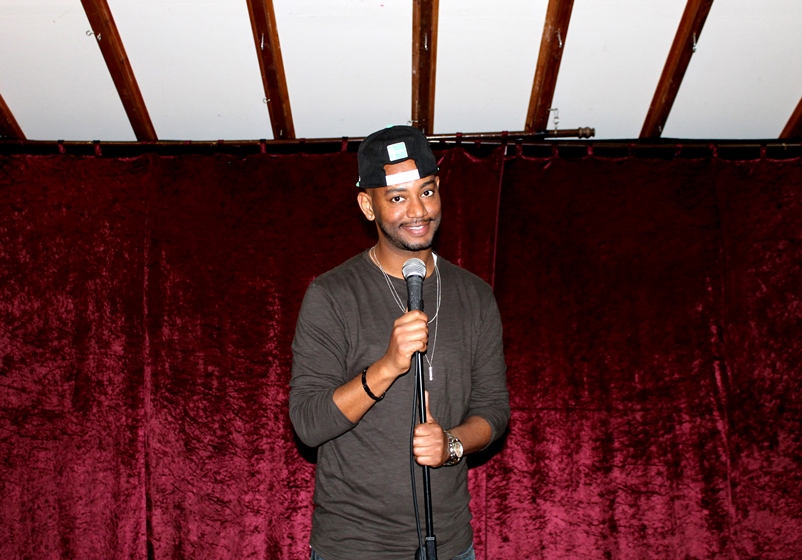 The standup performance Based on a True Story is entertaining and original, presenting the gap between the young generation born in Israel and their Ethiopian-born parents. The performance tells the life story of Shlomo Shmuel—Shlomo Baby Baby, from his childhood through his adolescence to adulthood, dealing with life in his own way.
The performance will take place: Sunday, 10 December 2017, Confederation House, 22:00. Shlomo Shmuel, standup comic
The Next Generation: Ground Heights
The Ground Heights ensemble has been active for three years and is about to release its first album. This album is growing new branches in Jewish Ethiopian culture that intertwine with current Israeli culture. The performance Lmimetow Tuwled—"the next generation" in Amharic, combines original music written by members of the ensemble, sung in Amharic, Hebrew and English by charismatic soloist Hava Hewan Meshesha—born in Israel to an Ethiopian immigrant family. The music is tempered with Israeli pop, reggae, neo-soul, rhythm-n-blues and jazz. One of Ground Heights' new songs is the first Israeli song written in Amharic, in a joint effort with Hewan's family. Ground Heights also performs Ethiopian classics of such artists as Mahmoud Ahmad and Jacky Gosee.
The performance will take place: Monday, 11 December 2017, Confederation House, 20:30
Hava Hewan Meshesha, vocals; Yotam Cohen, guitar; Shalev Ne'eman, percussion; Roee Cohen, bass; Omer Kenan, keyboards; Lior Grayevsky, saxophone; Micha Korkus, drums; Idan Peled, background sounds
Hullegeb Theater Ensemble: Unpleasant Girl for a Serious Relationship
The Hullegeb Theater Ensemble under the artistic direction of Moshe Malka presents a comic one-woman play–attempting to begin a new phase in life, the protagonist makes fun of herself, the Israeli-Ethiopian community, and Israel.
Performances will take place: Monday, 11 December 2017, Confederation House, 19:30; 21:00 and Tuesday, 12 December 2017, Confederation House, 20:30
Script and direction, Moshe Malka; actress and co-author, Tehila Yeshayahu; music, Adi Hayyat; set and costumes, Gili Hazan; lighting design, Nehorai Levidar; assistant to the director, Nir Landa
Return to Zion: Longings for the Heavenly Israel
A multi-voice and multi-layered performance. Poetess Haviva Pedaya and composers Ruhama Carmel and Pika Magrik have created a textual and multi-voiced soundtrack consisting of poems by Pedaya that incorporate testimonies from the journeys of Ethiopian immigrants. The text deals with the tension between Jerusalem-Tel Aviv-Beersheba, the return to Zion and the Kingdom of Sheba, and presents the multiple voices and dissonance between redemption that is exile and exile that is redemption. The unique melodies are taken from the musical traditions of the keisim, piyyutim and songs of praise of Jerusalem, sound recordings from synagogues and other places in the city, and incorporate segments composed by Abate Berihun and Meital Beracha.
The performance will take place: Monday, 11 December 2017, Zappa, 21:00
Ruhama Carmel and Pika Magrik, multi-layered composition and musical production; Haviva Pedaya, concept, script and artistic direction; Abate Barihun, saxophone, vocals and composition; Orit Tashoma, vocals; Keis Tsahi Gongol, Keis Wanda Mantesanot (Ali) Mamo Wanda, Keis Baruch Mesaret, Keis Azarya Abiyo Ezra, psalms and prayers
Ronny Iwryn, percussion; Meital Beracha, piano and composition segments; Producer: Abishag Ben Shalom
Dance: Jalu and Hulu
Jalu: Dege Feder
Solo performance including movement, speech, song and live music
Jalu is a battle cry used by men in Ethiopia when they embark upon struggles and conquest. The work of dancer-choreographer Dege Feder describes a personal journey between present and past, between light and darkness. The journey embodies the physical and spiritual survival of a girl on a journey from a house in a village to Israel, while the body's memory tells the story of the journey: at times breaking and moving heavily and at times floating lightly and in peace. From this experience Feder chooses to embark upon a struggle and find her place today, as a woman, and as a representative of a minority, and she seeks a voice by hollering Jalu, a cry of strength and power.
Dege Feder, choreography, music and performance; Yarden Erez, melody, oud, violin; Elad Ne'eman, percussion
Hulu: Beta Dance Troup
The performance includes selected segments by the Beta Troupe in unique new interpretations—the work "You are me but I am not you" deals with the question of the I as it is grasped by the other, and creates a play of mirrors and reflections of the I seeking fragments of its identity. In another work, Armija, with their steps and bodies the dancers trace a course through a chaotic space in which they are gathered and dispersed.
Dege Feder, artistic director and choreographer; Mazal Demuza, Yael Avinathan, Dege Feder, Godai Betwali, Amye Melesa, Wobit Yanhon, Trango Germao, dancers
The performance will take place: Tuesday, 12 December 2017, Leo Model Hall, Gerard Behar, 20:00
Strong Black Coffee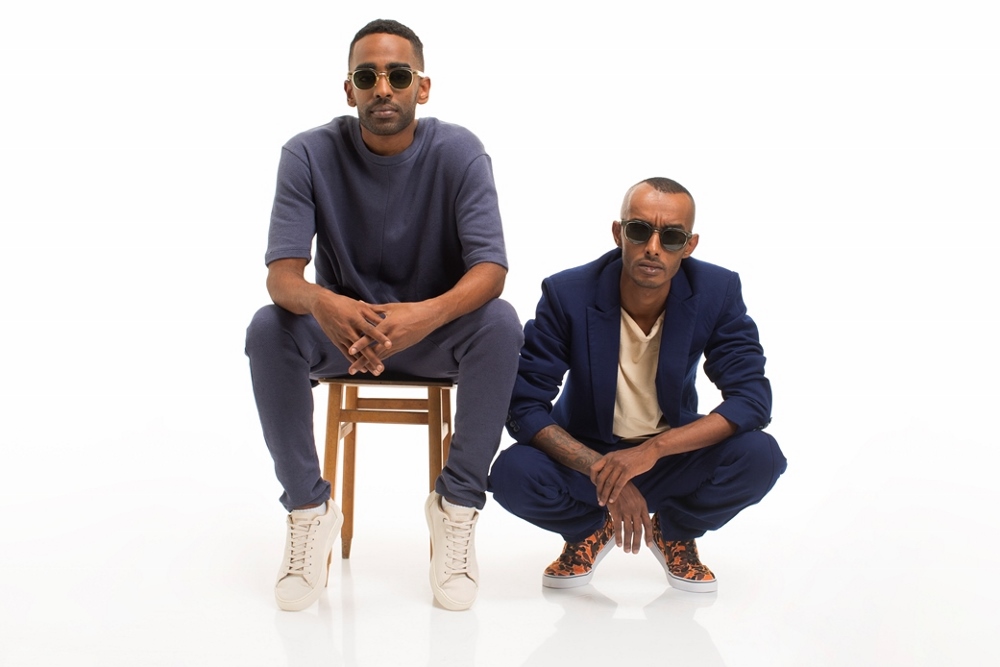 The Israeli-Ethiopian hip-hop-rap duo Strong Black Coffee—Aylek Sahalo and Ori Elmo—celebrates a new performance presenting songs from the duo's new second album. Strong Black Coffee, which translated the hip-hop idiom to Hebrew, released a series of brilliant clips that got millions of views, and had three tours of appearances in the US. As always, Strong Black Coffee spices its songs with powerful messages relate to racism in Israeli society, but does not forgo an optimistic and entertaining joie de vivre.
The performance will take place: Tuesday, 12 December 2017, The Yellow Submarine, 22:00
Uri Elmo and Aylek Sahalo, vocals; Asi Peretz, keyboard; Raanan Fogel, guitar; Yoni Lifschits, drums; Uri Shaplan, bass; D.J. Moshik, dj and scratching; Ido Maimon, saxophone; Tal Sivan, sound; Meir Hayon, lighting
Closing Performance
Afro Baghdad Express: Yossi Fine, Abate Berihun, and Yair Dalal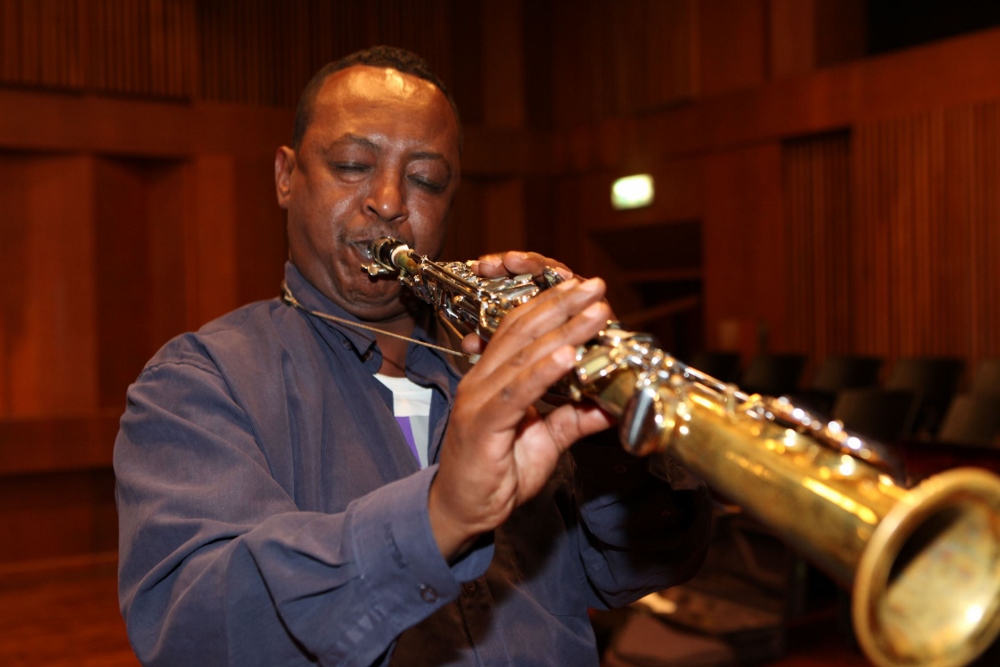 Two of the most beloved artists of Confederation House's flagship festivals—saxophonist and vocalist Abate Berihun of the Hullegeb Festival and musician Yair Dalal of the Oud Festival, join together with Israeli bass player Yossi Fine. The three will sing their songs in surprising new arrangements. Ethiopian-born Abate Berihun also appears in the festival in the opening with Ethiopian vocalist Getish Mamo and the Tesfa Ensemble. Dalal is an international artist, a pioneer of the ethnic music scene in Israel and abroad, whose compositions combine Jewish and Arab musical traditions. Yossi Fine is one of the most successful Israeli musicians internationally, with his own groundbreaking and original musical idiom. Fine has played with Lou Reed, David Bowie and Brian Eno, has produced albums for Shabak Samekh and Hadag Nahash, and brought dub music to Israeli audiences.
The performance will take place: Wednesday, 13 December 2017, The Yellow Submarine, 22:00
Abate Berihun, saxophone, vocals; Yossi Fine, guitar; Yair Dalal, oud, violin, vocals; Ben Aylon, percussion; Adoniya Gowada, masenko, krar, vocals
The Hullegeb Israeli-Ethiopian Arts Festival is sponsored by the Bracha Foundation, The Ministry of Culture and Sport Culture Department, The Jerusalem Municipality Arts and Culture Department and The Jerusalem Development Authority in the context of Hamshushalayim. Artistic Director – Effie Benaya.
The full program and ticket information is available on the Confederation House website, or call: 02-6245206 ext. 4.
Tickets may be purchased from Bimot online, or call: 02-6237000, *6226
*Program information and texts provided by the Hullegeb Festival